Senior living: How 5G can make for healthier homes
Seniors want to age in place. How can 5G empower them to live their best lives?
Full Transparency
Our editorial transparency tool uses blockchain technology to permanently log all changes made to official releases after publication. However, this post is not an official release and therefore not tracked. Visit our learn more for more information.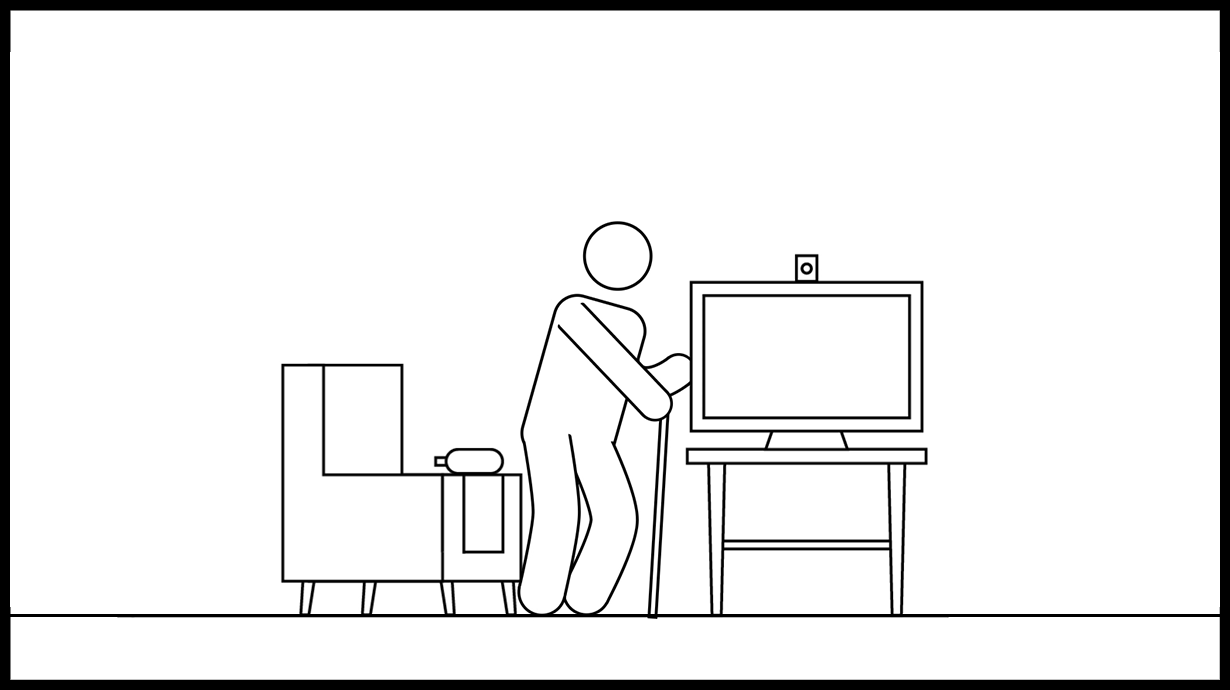 5G For Seniors For A Healthier Home
Emerging tech, powered by 5G, creates the potential for new types of freedom: Investors could take control of their money, chefs could reinvent the food industry and public transit advocates could set up communities with the tools they need for success.
Freedom is always a noble goal. But what happens when it comes with inherent risks?
Take aging in place. Seniors can live independently, but the at-home risks are real: failure to adhere to a schedule for lifesaving medication, experiencing minor to severe falls and living with social isolation are all common problems among aging populations.
These experiences negatively impact not only seniors, but also their families, caregivers and friends. And they're affecting more of us every day. Currently, 90% of Americans over the age of 50 desire to age in place. That's a lot of people, considering 54.1 million Americans—16% of the U.S. population—are already over the age of 65.
But as with finance, the restaurant industry and public transit, 5G could help foster and expand freedom where it matters most: at home. Smart homes, it turns out, could be excellent health improvement tools, potentially aiding seniors, caregivers and physicians.
Real-time data: Peace of mind and privacy
One of the biggest challenges of aging in place is receiving consistent, affordable care. Unfortunately, at-home care is often prohibitively expensive, averaging more than $4,000 a month per person.
5G smart-home devices could cut down on costs while ensuring you or your loved ones are keeping track of regular routines. SOVRINTI, a prelaunch startup, is designing a network of easy-to-install, connected devices that effectively measure daily activity in real time. These devices—which can simply be placed in drawers, on doors and even on a person—can show consistent motion and habits, including sleeping and meal preparation.
The sensors can also pick up on an interruption or a change in normal patterns—such as more frequent bathroom trips, meals at odd hours or lack of movement during peak activity times—and signal caregivers. This type of alert system demands that real-time data flows remain uninterrupted, 24/7. 
"5G's high bandwidth and low latency enables higher computing power," says John Fitch, co-founder of SOVRINTI. "That allows for real-time monitoring." 5G also removes 3- or 4-foot spatial resolution limitations, so residents could move throughout their homes and yards without losing connection.
Expanding the capability and range of Sovrinti's data-collecting devices is where 5G can demonstrate its power. Its potential for increased bandwidth and higher download speeds can provide the opportunity to connect a large number of devices that can still operate quickly.
Connection to care
Managing medications is a high-stakes juggling act. Seniors need to get the right information from doctors, receive the right prescriptions at the right time and take the appropriate dosages. This is a complex, time-intensive process. But strong connections can simplify all these steps with an all-in-one solution.
The Ōmcare Home Health Hub® is a portable device that dispenses medication and comes equipped with a video chat function so seniors can connect to care providers at their convenience. In homes with strong broadband connections, they can use video-based consultation through a simple interface that enables them to talk with medical staff, friends, family and other caregivers. This also permits smart pill dispensers to reduce the guesswork from taking medications regularly or communicating important information.
Social connection: The freedom to dream
Loneliness is an epidemic. According to the CDC, one-third of adults 45 or older feel lonely, while nearly one-fourth of people 65 and older are socially isolated. This has real consequences: Loneliness dramatically increases health risks, from dementia to premature death. Sadly, the COVID-19 pandemic has exacerbated loneliness and isolation.
One simple solution, already prevalent during COVID, has been the use of smart video displays. Doctors say connecting with loved ones over video can help older adults feel less isolated. 
Virtual reality (VR) has potential benefits for those with dementia. By simply putting on a VR headset, seniors can enter a simulated world that feels close to real life. They can become instant adventurers, taking strolls along the Seine, going deep-sea diving or entering the bustle of a Moroccan spice market without ever leaving home. And they can connect with others, near or far, in fully immersive experiences.
VR platforms can also be used to reconstruct memories. With Rendever, users can upload pictures, music and sound to take a digital walk down memory lane. VR technology requires massive amounts of bandwidth for image, video and data processing; these demands are too great for 4G networks but can be met by 5G connectivity.
5G has the potential to provide seamless, uninterrupted experiences that feel like real life. Far beyond the static interface of social media, this technology delivers new ways to move beyond four walls—ways that are safe, accessible and free from physical limitations. 5G connectivity can provide an opportunity for seniors to access expansive, 3D visuals. In short, seniors could experience much that the world has to offer—even the parts that were previously out of reach.
5G has the potential to change person-centered, home-based care.
Telemedicine is here to stay. We can envision noble goals of how this might evolve care: doctors could potentially leverage data from real-time monitoring, allowing them to connect quickly via video to assess medical situations. Beyond medical issues, older adults need the emotional support of being able to connect to their community and enjoy delightful virtual experiences. High bandwidth connectivity, like 5G can provide, could support all these activities.
Although technologies such as video, virtual reality and smart sensors have existed for some time, the scale of their impact has been historically stifled by inadequate bandwidth. The next generation in connectivity, 5G, offers new possibilities with expanded choices for those who opt to live independently. Cutting-edge medical care and innovation are poised to develop rapidly in cities that are 5G-enabled. High bandwidth and low latency will be critical elements of medtech innovation.
Greater connectivity could mean higher-quality personal connection for older adults and their care provider ecosystem. The bandwidth, low lag, and high speeds that 5G can provide are inspiring product developers to come up with a whole  new generation of solutions to help seniors live better, healthier and longer—wherever and however they choose.