Meet the Blogger: Nicole Mildren From Champagne to Crayons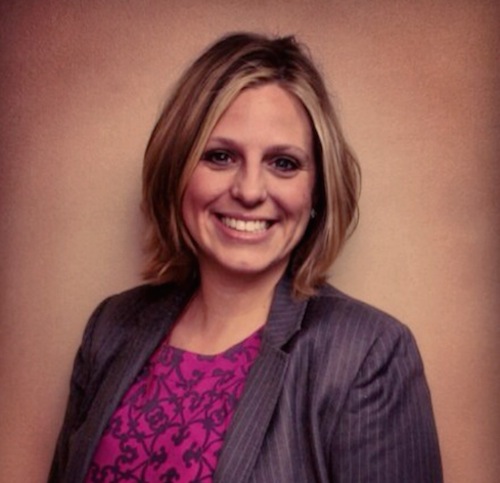 For this installment of our Meet the Blogger series, we spoke with Nicole Mildren from Champagne to Crayons Blog.
Give us a brief description of who you are and tell us about your blog.
Hi everyone, I'm Nicole! My blog, Champagne To Crayons, is all about celebration - celebrating life, motherhood, being a woman and sometimes the DIY project I attempted to create.
I am a mompreneur - CEO of SociallySavvy Marketing, the co-founder of a really cool conference for moms called The Mom Con and a few other fantastic projects I am passionate about.
Why did you decide to start a blog?
I started blogging for a few reasons. Somehow having a baby made me want to suddenly share my journey with the world. Moms always have some great and inspiring stories to tell, so I thought "hey, I can inspire people, too." I wanted to build a community of moms and have a place for them to share their celebrations too, no matter how big or small they are.
What is your favorite part about blogging?
Getting the chance to have a voice. The Internet is sometimes so filled with depressing news and I wanted a chance to share the good, and sometimes the hard things, with other women. I like being able to connect with other women, as well. Having a blog gives you the ability to also have an income. If you do it correctly, you can make great connections with companies and brands that believe in what you are doing, as well.
If you could interview one person for your blog, who would it be and why?
The one and only, Arianna Huffington. I worked for a company that was a part of the Huffington Post, and it was such a great experience. She is an inspiration to women and someone who has built an empire in media. Regardless of political stance, she has an influential story to tell and I would love to sit down with her and hear how she has done it.
What's one of your favorite blogging moments?
There are actually a few favorite moments. But two that really stand out are the first time I got selected to do my first sponsored post and an email that I got from a mom across the country from where I live that said I was inspiring to her and I gave her courage to start her own business. That makes you feel good.
What's your one "can't live without" app, device and/or accessory?
My iPhone and Instagram.
Who influenced you most and why did that lead you to blogging?
Many people did. I don't think it was just one. I would see a few moms that I followed through my pregnancy journey on social media and I was impressed by how they did things. I wanted to take a chance and create my own space in the blogging world like them.
Tell us one interesting fact about you that many people don't know.
I want to own a cupcake shop one day! I know that it sounds silly coming from someone who hates to cook, but baking, if I was able to do it all day, every day, would be my happy place.
You can connect with Nicole on her website, Twitter, Instagram and Facebook.
For more Verizon Wireless news, subscribe via RSS feeds in the right rail.