Quantum TV Interactive Guide Receives Appearance and Function Update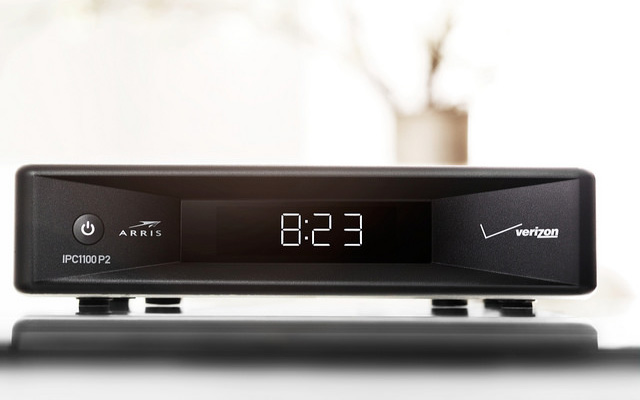 For FiOS customers, TV is more than just watching, it's an evolving experience. That experience continues to become smarter and increasingly tailored as we refine its features.

Today (Jan. 26), our FiOS Quantum TV customers in Philadelphia, Buffalo and Syracuse will begin seeing subtle changes in both appearance and function through an enhanced Interactive Media Guide (IMG). The initial rollout begins Jan. 26 and will be available to all Quantum TV customers by February 10.

The latest IMG enhancements deliver a bolder appearance, enhanced functionality, easy access to FiOS TV tutorials and in some markets, a new welcome screen. These changes have been in effect with other FiOS customers and will now be enjoyed by our Quantum TV customers too.

Bold New Colors
The Interactive Media Guide will now feature a striking black color scheme, creating more "pop" for the on-screen graphics in the IMG.
Binge Watching with FiOS On Demand Made Easier
 
Binge Watching with FiOS On Demand Made Easier
Episodic Bundling will provide Quantum TV customers with the ability to purchase an entire TV season, rather than individual episodes.
Episodic bundling also allows customers to purchase a bundle of movies.
This creates an easy and convenient option for customers interested in "binge watching" their favorite TV shows or movies.

Tips from Channel 131
This channel offers tutorials on how to enjoy and get the most out of FiOS TV features.
Categories include an Introduction Video, Getting to Know FiOS through specific categories like the IMG, the DVR, VOD, FiOS Mobile, Troubleshooting and much more…very handy!

FiOS 1 News Channel (New York & New Jersey)
Quantum TV customers in the Lower Hudson Valley, Long Island, and Northern New Jersey markets will begin seeing the FiOS 1 News Channel as the welcome screen when they turn on their TVs.
After the welcome screen times out, the FiOS1 News Channel will be displayed full screen and customers can select the channel they wish to watch – or stay with FiOS 1.
Customers may disable the default to FiOS1 News Channel by selecting Menu, Settings, System, Set Top Box, Power On Channel.

About FiOS Quantum TV

FiOS Quantum TV features two advanced tiers of DVR service, known as Premium and Enhanced. The Premium Service allows customers to record up to 12 shows at the same time and store up to 200 hours of HD programming, with two terabytes of storage space. With the Enhanced Service, customers can record up to six shows simultaneously and store up to 100 hours of HD programming with one terabyte of storage space.

With Quantum TV, customers can control live TV in any connected room and start watching a show in one room, pause, move to another room and continue watching exactly where they left off, which ensures they never miss a second of the program they are watching.