Secrets from a sales recruiter: Sheila Thomas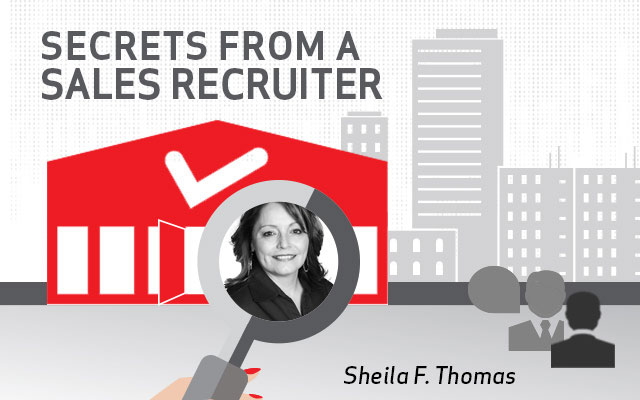 You're up on the wireless market and know Verizon's products (and our competition's). New developments in the technology field don't intimidate you; they challenge and excite you. If that describes you, you're someone we'd like to talk to. So check out recruiting secrets from Sheila Thomas, who is on our talent acquisition team, to help you stand out while pursuing a successful sales career at Verizon.
"A passion for sales is desirable, but maybe in a different light than you'd expect. A candidate in the server or bartending industry, for example, earns more income based on performance, personality and a positive attitude. That's just like the performance-based income we offer in our retail environment." - Sheila Thomas
Some other secrets to impress our talent acquisition team:
Personality gets extra points. High energy to push through every sales challenge. Amiability and persistence, which help you draw out customer needs and offer the technology solutions they're looking for. Pride in offering the ultimate customer experience. These will all make you stand out as the ideal candidate for our team.
Flexibility is key. The ideal candidate for a retail sales role with Verizon is someone who's adaptable and easy to coach on the newest technological innovations. And you understand retail hours. Our customers' lives don't stop on the weekend or holidays. In fact, those are often the times when they need us most. We want to be there for our customers, and you get that.
A hectic sales floor is no match for your resolve. Your time-management and organizational skills are crucial. You may be recommending a high-tech fitness solution for one customer, then moving on to finding the best smartphone for the next. But you're professional and friendly, no matter how demanding the situation. In fact, this is the type of environment you thrive in.
Teamwork is your middle name. A collaborative retail environment isn't for everyone, but it's definitely for you; you're at your best bouncing ideas off your colleagues and sharing what you know. You've spent time learning their strengths and together use that knowledge to find ways to enhance the customer experience. Candidates who've participated in group sports or clubs tend to be a great match for team-oriented environments like our Smart Stores. Learn about different sales careers at Verizon.
Come back for more insights in the next installment of our "Secrets From a Sales Recruiter."