See Who J.D. Power Ranks #1 in Customer Satisfaction
See Who J.D. Power Ranks #1 in Customer Satisfaction
The Verizon services enjoyed by millions of customers coast to coast earned top marks today as J.D. Power issued its 2013 Residential Television, Internet, and Telephone Service Provider Satisfaction Studies SM.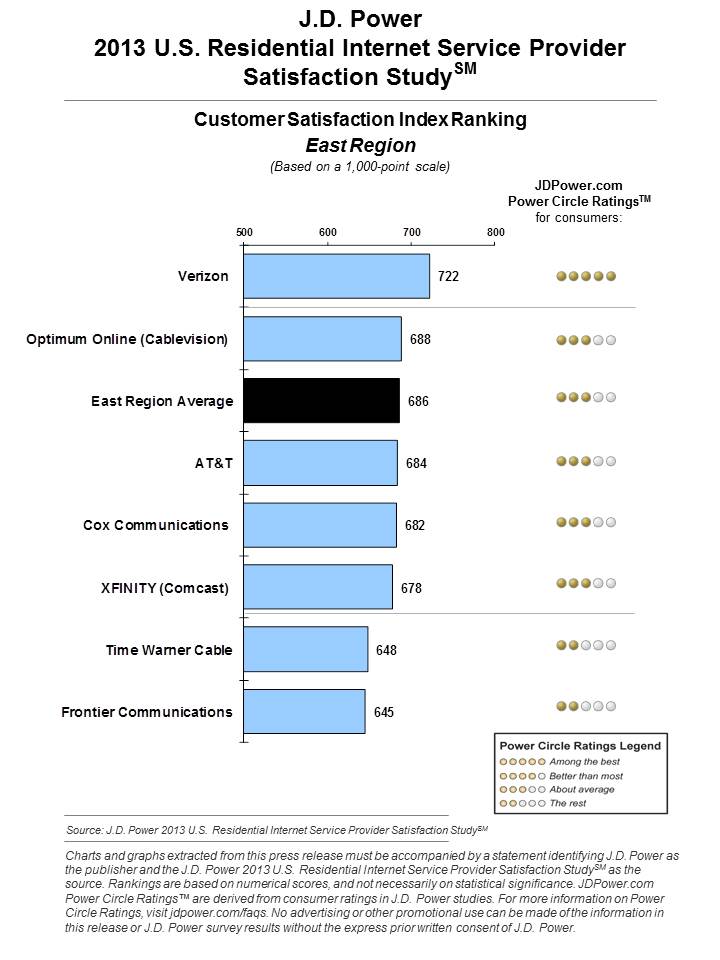 In the Internet report, Verizon rated the highest in overall customer satisfaction among high speed Internet providers in all three J.D. Power regions in which we compete.  In addition, J.D. Power stressed something we've been emphasizing for a long time -- consumers benefit from an ultra-fast, reliable bandwidth service as video streaming continues to soar in popularity among people of all ages.
In its television report, FiOS TV continued to receive top ratings in key categories that matter most to current and prospective customers including overall satisfaction, performance, reliability and product offerings.
In the residential telephone report, Verizon performed very well in this category where consumers care heavily about performance and reliability.
Industry accolades from well regarded institutions like J.D. Power are great.  We intend to use these latest laurels to make our full suite of broadband, video and voice services the best option for consumers, and we're motivated to deliver an even higher quality experience in the future.