Technology & Water: How 5G and IoT Can Update Our Water Infrastructure
Full Transparency
Our editorial transparency tool uses blockchain technology to permanently log all changes made to official releases after publication. However, this post is not an official release and therefore not tracked. Visit our learn more for more information.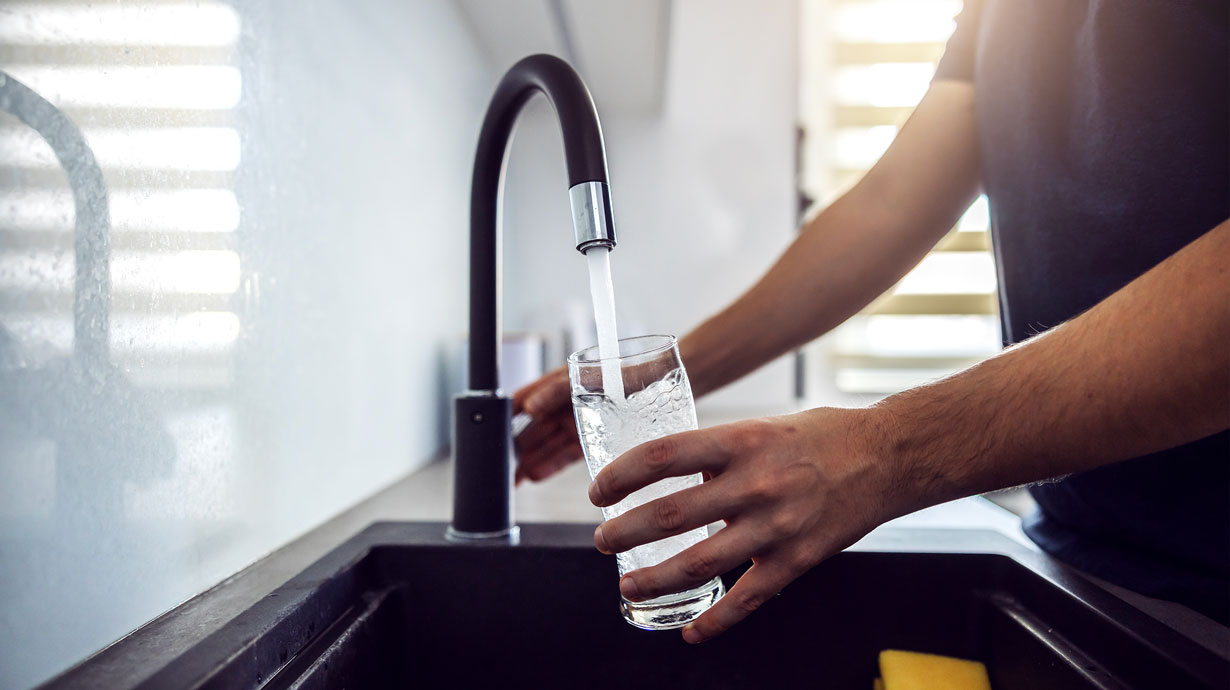 As water scarcity poses threats around the globe, the water sector — acting as the steward of a precious resource—is facing critical challenges that contribute to the issue. The two main challenges are tighter city budgets and aging infrastructure. For example, an average city anywhere in the world loses 20% to 40% of its potable water each year due to infrastructure leaks—this can amount to almost 22 billion gallons of water for a large city. Fortunately, water utilities are embracing new technologies that, when powered by 5G, could let us harness critical information and transform how water is managed in the near future and beyond.
The Landscape Today
As leaders at WaterStart, a nonprofit association for water resources agencies that are focused on adapting to changes globally, we know that 5G could not have come at a better time. The ability to take advantage of high-speed data transfer in the water sector is more critical now than ever.
On the most basic level, every water utility is responsible for providing a secure and sustainable water supply, which means managing water reservoirs, controlling and maintaining the pipes and pumps that move water and monitoring the sewer systems. This accounts for a lot of infrastructure, generating massive amounts of data that needs to be transmitted and analyzed to help understand if everything is working properly or if improvements need to be made.
Water infrastructure currently faces three big challenges that we believe 5G technology could help solve: Aging infrastructure, fast-changing environmental scenarios like droughts and floods tied to climate change, and the need for better remote access. We are already seeing how technology can help equipment run more efficiently so that utilities can save money, and know that with the help of 5G, we could see those efficiencies advance significantly.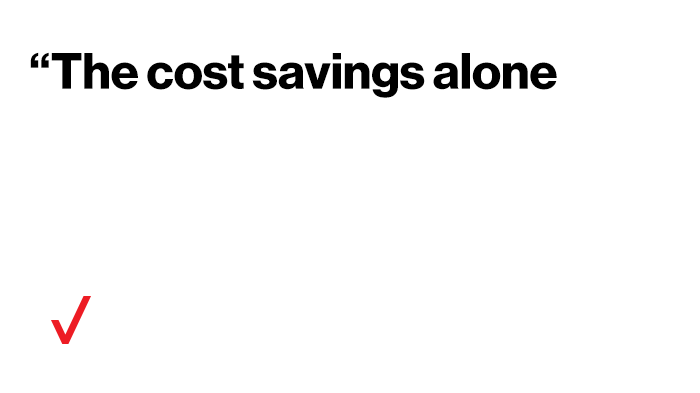 In the last couple of years, IoT devices like sensors and meters have become vital tools in preparing and upgrading systems while simultaneously lowering costs by making utilities run much more efficiently. The cost savings alone are huge drivers of adopting these technologies. Water utilities are often the largest user of electricity in any town because of the sheer size of the pumps, which can range in size from that of a small car to that of a small city block. Moreover, the cost of water has exponentially outpaced wage growth and inflation. But with IoT devices monitoring those pumps, it's been shown that up to 10% of energy costs can be reduced – which, in the scheme of things, is huge.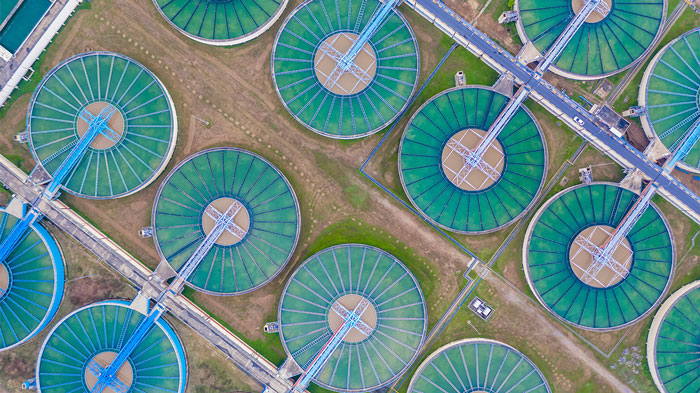 The Most Pressing Issue: Remote Access
The most immediate challenge facing the water sector is the current reshuffling of staff due to the COVID-19 pandemic. Many are now either isolated on-site or working from home. This has brought into focus the need for better remote access — and while technology exists that allows staff to collaborate and monitor equipment remotely, the ability to have real time control is still out of reach without a network fast enough to process all the data.
Two companies, RedEye and Klir, have already built out collaborative environments specifically for our industry to enable working remotely, and these technologies have saved utilities over 500 person-hours per month. With 5G, virtual environments like these could benefit from faster access to huge files such as engineer drawings that can be safely stored and shared on this network. If water managers could transfer these files in near real time, a maintenance team working outdoors in a crisis could, for example, quickly download 3D renderings of a treatment plant on a tablet and seamlessly collaborate on any actions they needed to take.
Operating pumps remotely in real time is also critical. Currently, a company called Riventa uses a thermodynamic pump monitoring system that evaluates pump flow rate and efficiency — it can tell when a pump is not working at full capacity or needs repairs — and helped one U.S. water utility reduced its costs by 4.8%, or $100,000, per year. What 5G could enable is quicker data communication, allowing operators to make more informed decisions at a faster rate.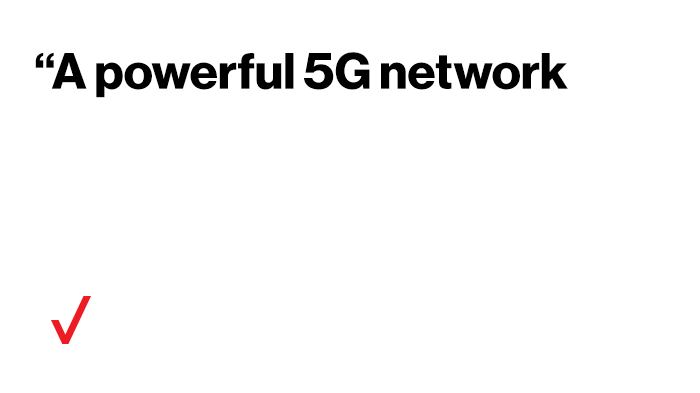 A powerful 5G network could enable this kind of remote access, which could make those systems more efficient since pumps could be shut off or switched in real time. This could free up time and funds to invest back into the aging infrastructure and prepare it for some impacts of climate change that are quickly becoming urgent.
Preparing for the Effects of Climate Change
According to the National Oceanic and Atmospheric Administration's U.S. Climate Resilience Toolkit, climate change poses serious risks to municipal water supply systems, including a rise in flooding from intense rainfall and storms, as well as drought conditions caused by increased temperatures and early snowmelt. The good news is that there is technology — specifically sensors — that can help.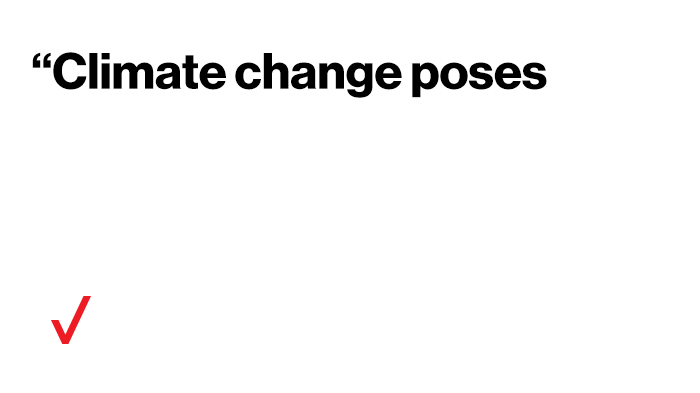 Droughts lower reservoir levels, which creates water-quality challenges and means that every last drop of water in a system is critical. A company named Ketos has developed a suite of interconnected devices and tools that rely on sensors to get near real-time analytics on water quality and supply management. The sensors can flag toxins like lead and copper and report on water flow and pressure.
And since every last drop of water is critical in a drought, there are now sensor-based leak detection technologies from two companies, Echologics and Syrinix, that allow utilities to monitor their networks in near real-time and be proactive with incident or maintenance responses. Las Vegas Valley used the Syrinix system to lower the average 20% to 40% of water lost to leaks down to just 5%. 
High-speed 5G networks like Verizon's 5G Ultra Wideband could allow all this technology to work in tandem, permitting the processing and transferring of vast amounts of data from the water utility's equipment to decision makers. In addition, more sensors mean more real-time information so that managers can be proactive instead of just reactive.
On the other end of the spectrum, extreme rainfall events can cause flash flooding when rainwater fills up the sewer systems. WaterStart currently works with utilities facing increased flooding in the U.K. The main approach has been to build bigger sewer systems, but the cost and the lack of available space now makes that a tougher solve.
We're looking at how adding sensors to stormwater systems could help — the sensors could create an early warning system to let water managers know when certain sewer sections are about to overflow so they could open up new sections or use other drainage tools. But this would require a fast 5G network to make sure alerts and critical data were received quickly enough for managers to adjust systems before flooding began.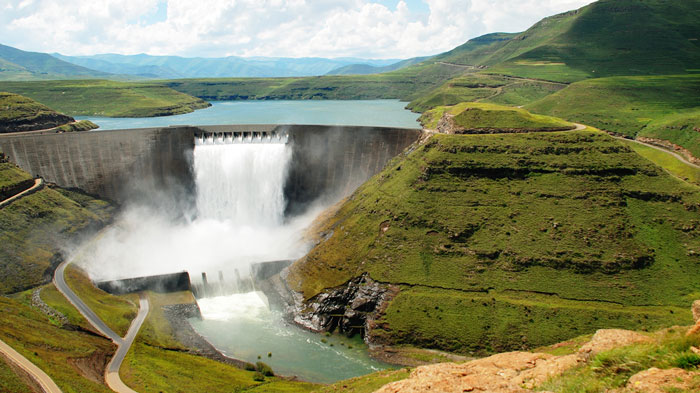 Help on a Global Scale
Globally, the water sector is facing similar challenges—water scarcity, aging infrastructure, tighter budgets—but at different levels of scale. According to the World Health Organization, by 2025 half of the world will be living in water-stressed areas that will need solutions for preventing leaks and for maintaining water quality, since contaminated water is linked to transmission of diseases like cholera and typhoid. More than 800,000 people worldwide are estimated to die each year due to unsafe drinking water, which highlights the need for technologies that can be deployed at scale to help water managers around the globe.

As we move forward, 5G could be a prominent feature among innovative solutions to these challenges, delivering more information more quickly about water quality and leaks, and enabling remote work opportunities to help struggling communities increase efficiency and lower costs. The opportunities using 5G in the water sector continue to show promise with regard to increased water security, cost savings and improved health across the globe.