Three Greater Philadelphia Business Incubators Receive Verizon's FiOS Quantum Internet Service Free for 1 Year
Three Greater Philadelphia Business Incubators Receive Verizon's FiOS Quantum Internet Service Free for 1 Year
Ultra-Fast FiOS Quantum Internet Service to Help Startups, Entrepreneurs Develop Their Businesses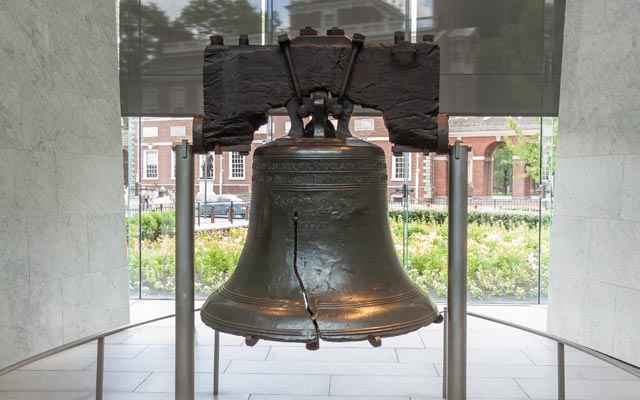 PHILADELPHIA – In support of Philadelphia's business-incubator community during Greater Philadelphia Small Business Week (May 12-16), Verizon today announced that an initiative is underway to provide the company's ultra-fast FiOS Quantum Internet Service free for one year to three local business incubators, giving them a powerful tool to help area startups successfully launch their businesses.
Two of the incubators, the Ben Franklin Technology Partners of Southeastern Pennsylvania and the Pennsylvania Biotechnology Center of Bucks County, are currently using Verizon's FiOS Quantum Internet service to efficiently serve their clients with a rock-solid, reliable broadband service.
Building upon those successes, Verizon will soon provide FiOS Quantum Internet service to a third entity, Education Design Studio Inc., a Philadelphia-based incubator targeted specifically for innovative education ventures. EDSi was created through collaboration between the University of Pennsylvania's Graduate School of Education and a host of investors. 
"This week is Small Business Week in Philadelphia, and this initiative is a great way to mark the week and help these business incubators foster and produce a variety of successful companies that create jobs, energize our communities, and bring innovative services and products to consumers," said Tim Smith, Verizon region president for Pennsylvania/Delaware. "Verizon understands that reliable high-speed Internet access is a critical tool these incubators need to assist their clients. With our FiOS Quantum Internet service, we're challenging these incubators to come up with inventive ways to use broadband to help early-stage companies transform into long-term businesses that are financially successful."
In a recent survey by Verizon and Small Business Trends, small-businesses owners and managers in the Philadelphia metro area were asked to rank the technology tools they consider essential to their business. The vast majority of respondents (89 percent) said their high-speed Internet connection is their most essential tech tool, followed by their Internet website (74 percent) and their desktop PC (73 percent).
The Ben Franklin Technology Partners of Southeastern Pennsylvania, located in the historic Philadelphia Navy Yard, is one of four centers in the nation's longest-running technology-based economic development programs, providing both early-stage and established companies with funding, business and technical expertise and access to a network of innovative, expert resources. 
"Verizon's Quantum Internet service has been amazing for our tenants," said Adare McMillan, chief administrative officer for Ben Franklin Technology Partners of Southeastern Pennsylvania. "The stability and speed of the service truly allows them to take their businesses to another level." 
The Pennsylvania Biotechnology Center of Bucks County is a nonprofit research organization created and managed by the Hepatitis B Foundation, and owned in partnership with Delaware Valley College. It is dedicated to the creation of a world-class biotechnology center, the promotion of regional economic development and job creation, and the education and training of tomorrow's researchers. An innovative space for entrepreneurs, it currently is home to 50 organizations ranging from nonprofit R&D, outreach and education – primarily focused on hepatitis B and related liver diseases – to biotechnology, medicinal chemistry and contract research.  Additional information about the center can be found at www.pabiotechbc.org.
"The Internet connectivity and speed have become very important to our researchers and entrepreneurs," said Konrad Kroszner, director of operations and IT at the Pennsylvania Biotechnology Center. "As the center has attracted more microbiology and chemical researchers over the past few years, the demands on the Internet connection have grown significantly, with more research for papers at various libraries, grant applications, online molecular modeling and chemical structure programs, database access, and other bioinformatics data processing."
According to the National Business Incubation Association, in 2011, North American incubators provided full-time employment to nearly 200,000 workers in 49,000 startup companies, driving annual revenue of nearly $15 billion.
"Verizon is an excellent partner for EDSi because they have a commitment to putting customers first and providing the fastest, most reliable Internet access available," said Brien C. Walton, chief executive officer of EDSi.  "At EDSi, many of our entrepreneurs have Internet-related businesses, where having maximum bandwidth provides a competitive advantage. We strive to find ways to maximize growth opportunities for our startups, and companies such as Verizon make this possible."
Verizon's FiOS Quantum Internet service, rated No. 1 for speed according to pcmag.com, is provided over the company's 100 percent fiber-optic network, with speeds available up to 500 Mbps downstream/100 Mbps upstream. This type of speed ensures that businesses will be able to access documents, participate in webinars and live webcasts, access large cloud files, upload video, and communicate with clients with ease and efficiency. 
"By giving these incubators our top FiOS Quantum Internet service available, we're enabling them to maximize their potential and take their technology support services to another level for their clients, who in turn will benefit from super-fast broadband connections they need to collaborate, to network and to succeed," Smith said.
The FiOS Quantum Internet service at the three locations will be provided free of charge for one year. At the end of the program, the incubators will have the opportunity to purchase or end the service.
For more information about the broadband services available for businesses, visit www.verizon.com/smallbusiness.
About Verizon
Verizon Communications Inc. (NYSE, Nasdaq: VZ), headquartered in New York, is a global leader in delivering broadband and other wireless and wireline communications services to consumer, business, government and wholesale customers. Verizon Wireless operates America's most reliable wireless network, with more than 103 million retail connections nationwide. Verizon also provides converged communications, information and entertainment services over America's most advanced fiber-optic network, and delivers integrated business solutions to customers in more than 150 countries. A Dow 30 company with more than $120 billion in 2013 revenues, Verizon employs a diverse workforce of 176,900. For more information, visit www.verizon.com.
About Ben Franklin Technology Partners of Southeastern Pennsylvania
Ben Franklin has been a catalyst for regional economic growth for more than 30 years. We provide the Capital, Knowledge and Networks that support the region's talented entrepreneurs as they create sustainable businesses, provide societal value, and compete in the global marketplace. Ben Franklin has invested more than $170 million to grow more than 1,750 regional enterprises across all areas of technology, launched university/industry partnerships that accelerate scientific discoveries to commercialization, and seeded regional initiatives that strengthen our entrepreneurial community. The Ben Franklin Technology Partners is an initiative of the Pennsylvania Department of Community and Economic Development, and receives funding from the Ben Franklin Technology Development Authority.
####