Twine is a Digital Photo Booth For the Digital World
It's no secret that social media plays a huge role in event planning. From large philanthropy galas to intimate weddings, social media has a presence with personalized hashtags, tagged photos and friend requests flying the following day. But how do fun party staples like photo booths fit into this increasingly connected world? Aaron Harwell and Jon Hawker saw an opportunity and co-founded Twine, a "photo booth with a twist."
The inventive solution is changing the way guests share photos and interact during and after events. Twine is a mobile photo booth with two big twists. The first is its portability. Unlike normal photo booths that require heavy lifting and set up, Twine twists up into a full-sized photo booth in less than four minutes. The photo booth then collapses back down into a compact pack (small enough to carry on an airplane) for easy transport out of the event space.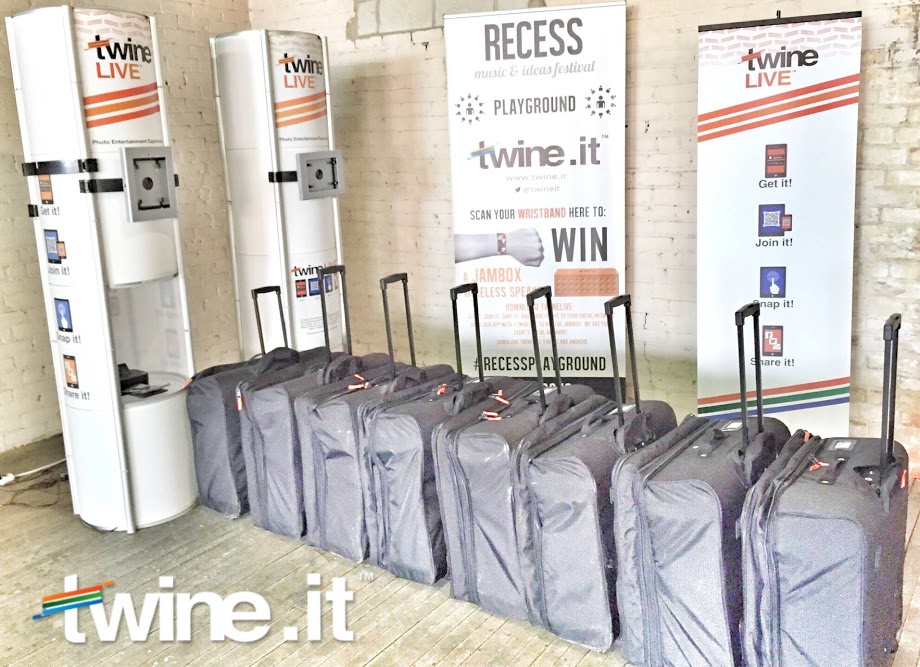 The second unique feature of Twine is its connected social network. Whether at weddings, permanently installed at bars or restaurants, sporting events, concerts or fundraisers, photos are delivered to event guests via the interactive mobile app, twineLIVE, in real time. Within twineLIVE, guests connect to the event itself rather than permanently to each other where they can view, like and share Twine and candid event photos to their personal social networks.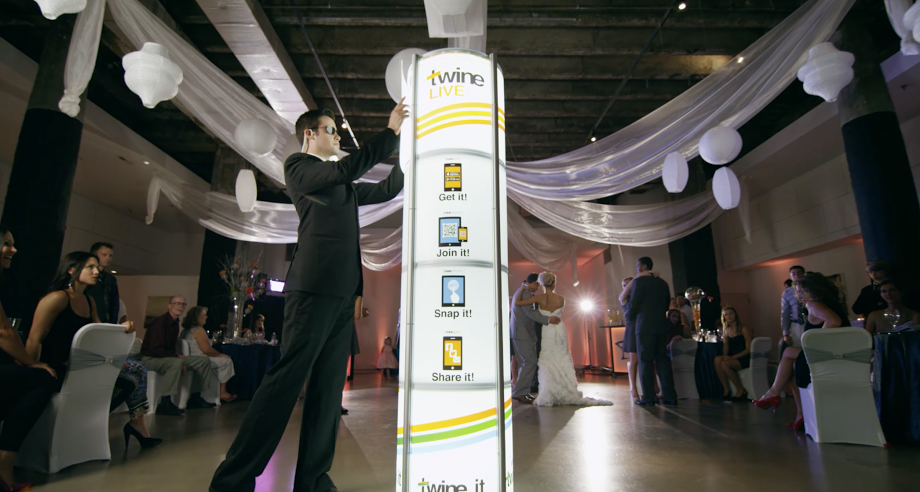 Event guests can access photos in real time thanks to Verizon's strong, reliable network. Twine uses WiFi or cellular networks, making strong wireless connections a key factor in the success of the product.
While planning how to expand the Twine brand, Aaron and Jon turned to the experts at Verizon. "We depend on the Verizon network to power our product because we know we can count on the reliable, strong connection," said Aaron Harwell, Twine co-founder and Prime Minister of Party. "Twine has become the digital photo booth for the digital world." While Twine is the perfect solution for party goers who want access to an entire night's photo gallery, Aaron and Jon took their solution a step further to provide value to the event host.
The solution delivers impression analytics, email addresses and consumer behaviors based on what people are doing, when they are doing it and where they are doing it, allowing for targeted marketing. "Twine users who access our post-event analytics have found open and click through rates are extremely high," said Jon Hawker, Twine co-founder and Facilitator of Fun. "It's about helping people build businesses, not just create interaction." Twine shows no signs of slowing down soon, and the innovative duo behind the solution always have fun on their mind. "We want the customers who use Twine to have a great time," said Hawker. "Our goal is always to bring the fun."