Two Delaware Schools Launch STEM Programs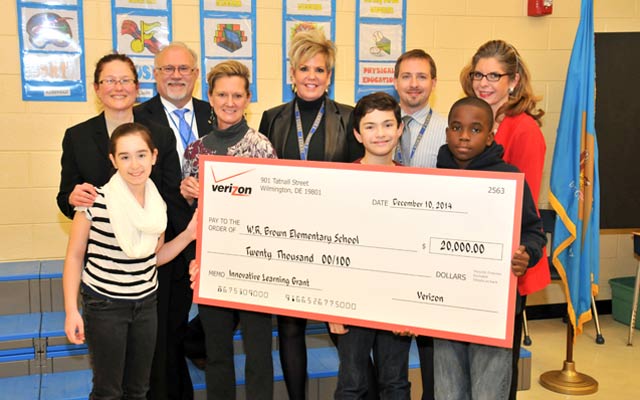 Two Delaware elementary schools each received a $20,000 grant from the Verizon Foundation to launch innovative new STEM programs that are focused on driving student interest and achievement in science, technology, engineering and math studies.



Eastside Charter Elementary School in Wilmington will use its grant to support a school greenhouse project that will give teachers and students access to STEM technology such as soil PH meters, moisture meters, light sensors and microscopes to conduct experiments, document projects and present findings.

W.R. Brown Elementary School in Dover will use its grant for a program that uses a learning management system called Schoology that includes STEM resources and units of instructions for students in grades 3-5.

The grants are part of 80 Verizon Innovate Learning Grants representing a $1.6 million investment nationally for the 2014-15 school-year to help address the significant need for a U.S. workforce equipped with the skills to succeed in an increasingly tech-based economy. 

The Verizon Innovate Learning Grants program is part of Verizon's commitment to the Obama administration's ConnectED initiative, under which Verizon is providing up to $100 million in cash and in-kind contributions over the next three years to drive student achievement, especially in STEM subjects.