Upgrade now with Verizon's national trade-in event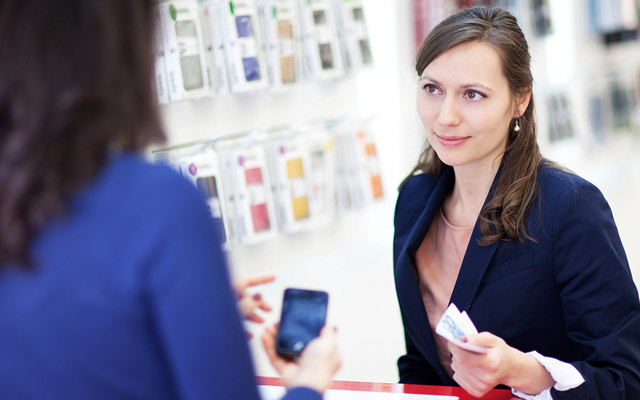 Looking for a new phone? Now is the time to get it. Starting today, you can receive up to $300 when you trade in select devices and buy a new Samsung Galaxy S7, LG G5, Motorola Droid Turbo 2, or iPhone 6S (16GB) for just $15 a month or lower on a device payment*. Simply activate a new line, upgrade on your current line, or switch to Verizon.
Trading in your phone is simple. The fastest way to score these savings is by visiting a Verizon store with on-the-spot credit for your trade-in. At Verizon stores, you can receive the immediate value when you trade in your smartphone in good, working condition and apply that value immediately as a down payment toward your new smartphone. Or, you can also enjoy a Verizon account credit or gift card. Don't have the time to trade in at a store? You can also complete it online through the Verizon website.
By upgrading now you can also take advantage of an exclusive 3-month offer for HBO NOW®, the standalone streaming service that gives you ALL of HBO®**.  With HBO NOW®, you get on-the-go access to ALL of HBO - every episode of every season of HBO's best original series, the biggest and latest Hollywood hit movies before any other streaming service. Plus, with HBO NOW you can stream big premieres the same time as they air on TV right to your Verizon 4G LTE smartphone or tablet.
You can experience the action on your Verizon device with the better network, which was rated No. 1 in overall network performance for the fifth consecutive time among the four national wireless companies in the United States by RootMetrics in its recently released National Rootscore® Report.
*Trade in a phone in good, working condition for an account credit or gift card.  Eligible phones for $312 trade-in value:  Droid Turbo, Galaxy Note 5, Galaxy S6, Galaxy S6 edge/edge +, HTC M9, iPhone 6/6Plus, LG G4, and LG V10.  Limited time offer.
**New device payment activation or upgrade, and enrollment in an HBO NOW subscription required.  After the 3 month promotional period, your HBO NOW subscription will be automatically charged to your credit card at $14.99/mo.  Cancel before promotion period ends to avoid $14.99 subscription fee By calling  1-855-9-HBO-NOW (1-855-942-6669) or emailing support@hbonow.com.
Network rankings based on RootMetrics US National, State, and Airport RootScore Reports, covering July – December 2015. Performance rankings of four mobile networks rely on scores calculated from random samples across all available network types. Your experiences may vary. The RootMetrics award is not an endorsement of Verizon. Visit www.rootmetrics.com for more details.
Trevor Thomas is Verizon's national corporate communications manager for wireless pricing, plans and promotions, where he writes about his own personal experiences with wireless technology.