Using Tech to Stick to Your New Year's Resolutions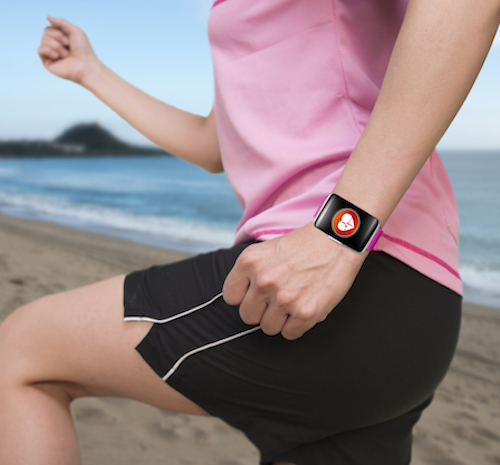 It happens to the best of us: You set a New Year's resolution and lose sight of it halfway through the year. In fact, only 8% of people are successful in fulfilling their resolutions for the year, according to Statistic Brain.
So what's the trick to sticking to your New Year's resolutions year-round for a successful year? The answer may be in the technology you use.
The Right Tech
The most popular resolution in 2014 was to lose weight. A key motivator for long-term weight loss is early success. Fitness trackers, like the Fitbit Charge, Misfit Shine and Garmin Vivofit can track progress and provide daily results. For example, they can count daily steps, track sleeping habits, measure your heart rate or estimate how many calories you're burning. Data-driven health seekers are far more successful than those who guess at how to succeed in lifestyle changes.
Heather Pfaltzgraff, a Verizon customer in Cincinnati, is using a Fitbit to track her steps, calories burned and caloric intake.
"I track these on my phone with the FitBit app and am diligent about adding the food I eat and the water I drink. I have a daily competition with myself to try to increase my steps and water intake each day," said Heather.
It's not just data that motivates—your favorite tunes can inspire your workout. There are headphones that won't interrupt your activity or get in the way of your aerobic movement or weight lifting. If team sports keep things from getting monotonous, check out what devices exist for the activities you participate in, like the Adidas MiCoach Smart Ball for soccer players or the ZEPP Golf Swing Analyzer for golfers.
Tools For Your Tech
Your phone or tablet can help with your resolutions, too. Apps of all sorts are available for your device for whatever your resolution may be.
For resolutions geared toward getting in shape, try the app Charity Miles to motivate yourself through raising money for your favorite charity, or look at Nexercise, where workouts are translated into a fun game.
If your resolution is to eat healthier, check out Substitutions, which will offer alternative foods for those you'd like to avoid, or Fooducate, which breaks down the nutrition label for you.
But let's say your resolution isn't geared toward fitness or health--it's to save money or spend less. Apps like Level Money or Mint.com Personal Finance make it easy for you to categorize your spending, pay bills and track your budget.
Whatever your New Year's resolutions may be, remember you don't have to take on the challenge alone. Let tech give you an advantage to achieve the next best version of you.
Best of luck! If you're using mobile tech to help keep New Year's resolutions, send me a tweet and let me know - @VZWlaura.
For more Verizon Wireless news, subscribe via RSS feeds in the right rail.