Verizon Gives D.C. Girl Scouts the 411 on STEM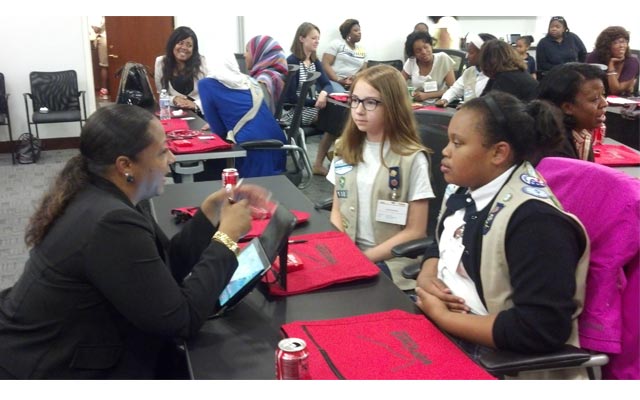 D.C. Public Schools students who are part of the Girl Scouts Nation's Capital learned firsthand what it takes to work at a technology company and why STEM subjects (science, technology, engineering and math) are so important for students' future success.

The middle schoolers – from Jefferson Middle School Academy, Friendship Tech Prep Academy, Naylor Road School and Stuart-Hobson Middle School – participated in an interactive panel discussion with several of Verizon's female employees, got a technology demonstration, and interacted in small group mentoring sessions.

Employees representing Verizon's operations, wireless and state government affairs teams talked about the importance of technology in society. The women explained that a growing number of employers are struggling to find workers to fill technical and demanding positions that require skills in STEM-related areas. And an education and background in STEM can open up a range of promising and rewarding career opportunities. In addition, the girls were told that STEM is an important part of education in a competitive, global marketplace.

Verizon's Karen Campbell described how her academic and professional background as an engineer has helped in her current role in government affairs and in other jobs she's held at Verizon.

D.C. Councilmember Brianne Nadeau explained why a STEM education, the Girl Scout program and public service are all important. Her story as a councilmember and former Girl Scout served as an inspiration and helped the girls envision a better future for themselves and their families. Nadeau praised Verizon for its community presence and support for educational initiatives.

Sward Tondoneh, who is the traveling chief of staff for D.C. Mayor Muriel Bowser and a former Verizon intern, also shared what prepared her for the workplace.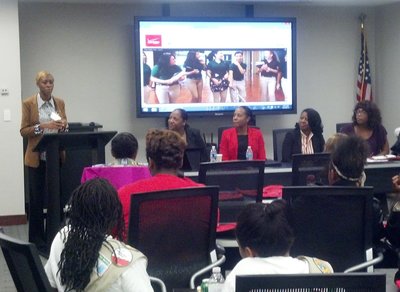 Overall, the mentoring session helped convince the girls that they should not be afraid to pursue STEM courses and careers, as more and more women are venturing into the field. For now, women still are vastly outnumbered in engineering and computing jobs. In fact, women make up half of the U.S. workforce, but hold just 25 percent of the jobs in technical or computing fields. Verizon wants to change that.

As a technology company, Verizon recognizes the enormous contributions women make in STEM fields, and the importance of encouraging their love of science, technology, engineering and math at an early age.