Verizon Receives Prestigious 2014 CIO 100 Award
Verizon Receives Prestigious 2014 CIO 100 Award
Verizon's Mobile Coach App Demonstrates Innovative Use of Technology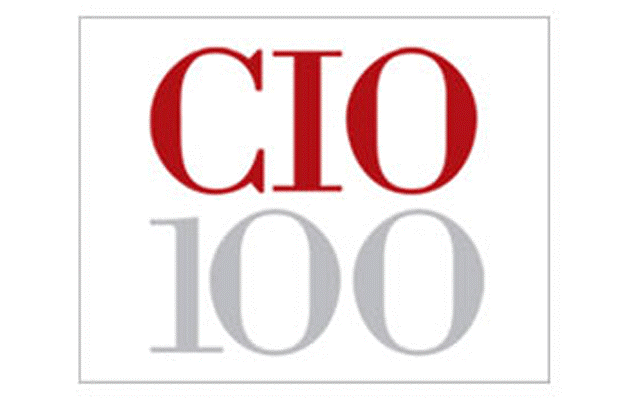 NEW YORK – Verizon is a recipient of IDG's 2014 CIO 100, an annual award program recognizing organizations around the world that exemplify the highest level of operational and strategic excellence in information technology. 
Verizon was recognized for its technological leadership with its Mobile Coach application, the latest customer intelligence tool Verizon uses to improve customer service.
"For 27 years now, the CIO 100 awards have honored the innovative use of technology to deliver genuine business value," said Maryfran Johnson, editor-in-chief of CIO magazine and events. "Our 2014 winners are an outstanding example of the transformative power of IT to drive everything from revenue growth to competitive advantage."
The Mobile Coach application gives customer-service supervisors a real-time view into their employees' ability to handle calls with customers, including up-to-the-minute assessments of both the individual employee as well as the team as a whole. These performance assessments, previously culled from multiple data sources, are now loaded onto a tablet that Verizon customer service team leads and managers can carry on to the call center floor. The Mobile Coach app helps improve customer service staff performance by unshackling management teams from their desks and enabling them to work closer with their teams.
"With Verizon's Mobile Coach application, team leaders have at their fingertips multiple technologies enabling targeted coaching techniques to improve overall team performance as well as customer satisfaction," said Mahmoud El-Assir, senior vice president and chief information officer for Verizon consumer and mass business division. "With its state-of-the-art technology, Mobile Coach improves customer service, and that translates into tangible customer growth and loyalty."
Mobile Coach also introduces new real-time speech capabilities that notify managers of critical customer interactions while expanding speech analytics already used to identify opportunities to prevent customer churn. As a result, team leads can intervene while the customer is on the phone to help representatives provide the best service solution for that customer. 
Included in its CIO 100 application, Verizon highlighted specific business results by projecting the app will provide additional opportunities for revenue from quicker resolution of customer issues, reduced customer churn and new growth prospects.
The recipients of this year's CIO 100 award were selected by a team of judges that reviewed the online applications in depth, looking for unique practices and substantial results. Based on the judges' recommendation, CIO editors voted on the final 100 recipients.
Executives from the winning companies will be recognized at the CIO 100 Symposium & Awards Ceremony on Aug. 19, at the Terranea Resort in Rancho Palos Verdes, California.