'Dopey' Deed Helps Those in Need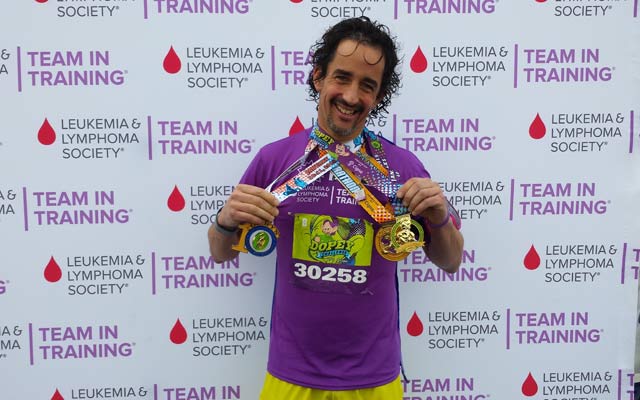 For many of us, the start of the new year means challenging ourselves to get into better shape. Bill Hiemcke, an installation and maintenance construction manager at Verizon, started off 2015 with his own fitness challenge, the Walt Disney World's Dopey Challenge.
Comprised of four races -- a 5,000 kilometer, 10,000 kilometer, half-marathon and marathon  -- over four days, Dopey Challenge participants ran nearly 50 miles and through four Disney Parks, the ESPN Wide World of Sports complex and the Walt Disney World Speedway.
Participants like Hiemcke raised funds for The Leukemia and Lymphoma Society, an organization he became involved with years ago when a teammate on his son's hockey team was diagnosed with leukemia. As the team rallied around the young boy, Hiemcke began raising funds for the LLS through his participation in races and marathons, near and far.
Since then, he has raised nearly $20,000 to support the LLS mission of helping blood cancer patients live better, longer lives. His Verizon colleagues have rallied behind him by donating to his efforts and having their funds matched by the Verizon Foundation -- helping their contributions go further and make a bigger impact on people who need it most.
Hiemcke trains for the Dopey Challenge by running 60-70 miles per week, including getting up every day hours before dawn to get in a 7-8 mile run  before work. That practice paid off as he ran in his second Dopey Challenge Jan. 8-11. Congratulations, Bill. The Verizon team is proud of you.
This article was contributed by Kathryn Regner, who is on the communications team at Verizon.