Waterproof Devices For Outdoor Enthusiasts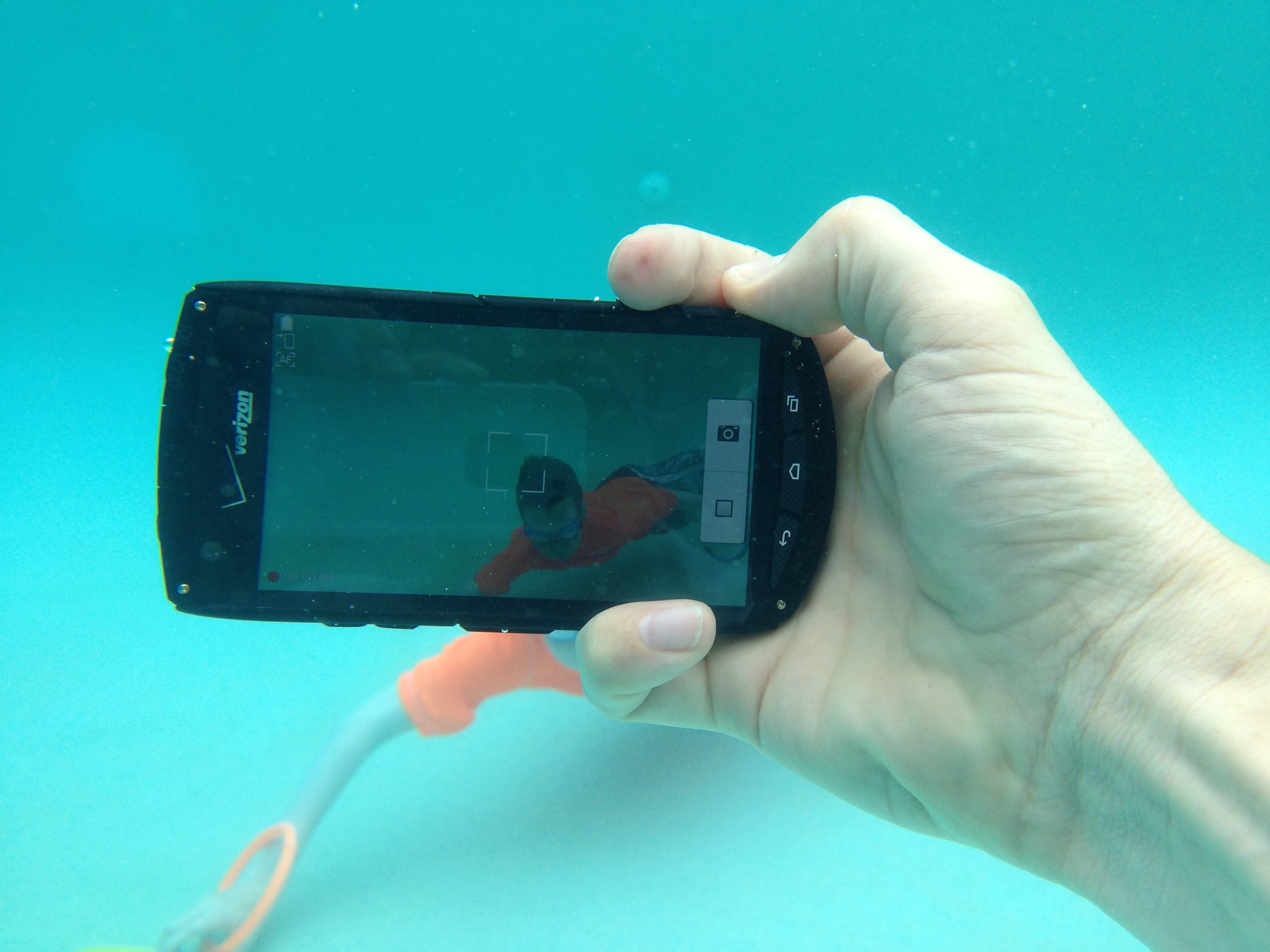 Summer may be coming to a close, but it's not over yet! There's still plenty of time to hit the road and take one last trip before the school year starts.
Whether you plan on spending the rest of your summer vacation relaxing by the pool, swimming at the beach or splashing around at the waterpark, no summer vacation would be complete without some waterfront fun–at least for my family.
This summer, we spent a lot of time at our favorite waterparks. Not only did the kids have fun checking out the waterslides and wave pools, but I got a chance to test out some of the newest waterproof devices on the market, too.
The Kyocera Brigadier™ was hands down my favorite device to use during our excursions this summer. Sporting a rugged design and a durable build, this waterproof smartphone was made for adventurers looking to test the limits. It was built so tough that it even meets military standards and can withstand complete water immersion (30 minutes in up to six feet of water to be exact)—making it the perfect device to take underwater photos and videos with.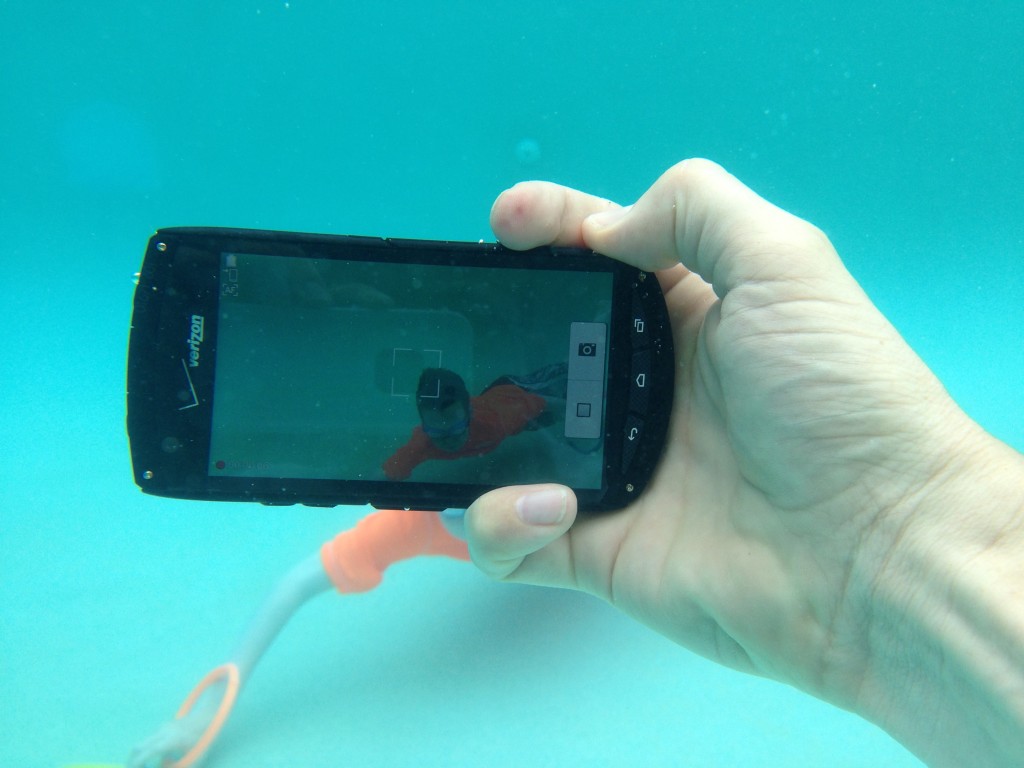 While the Samsung Galaxy S5 isn't waterproof like the Kyocera Brigadier, it is water resistant. With a quick-action camera and several impressive camera modes, you can take close-up action shots without having to worry about getting splashed mid-photo.
Even iPhone lovers can protect their device from smartphone mishaps with a Lifeproof™ Waterproof phone case. Whether you take your phone white water rafting, deep-sea fishing or surfing, this waterproof phone case can protect your phone from Earth's elements. Needless to say, when my daughter Lucy dropped my iPhone in the kiddie pool, I wasn't too worried.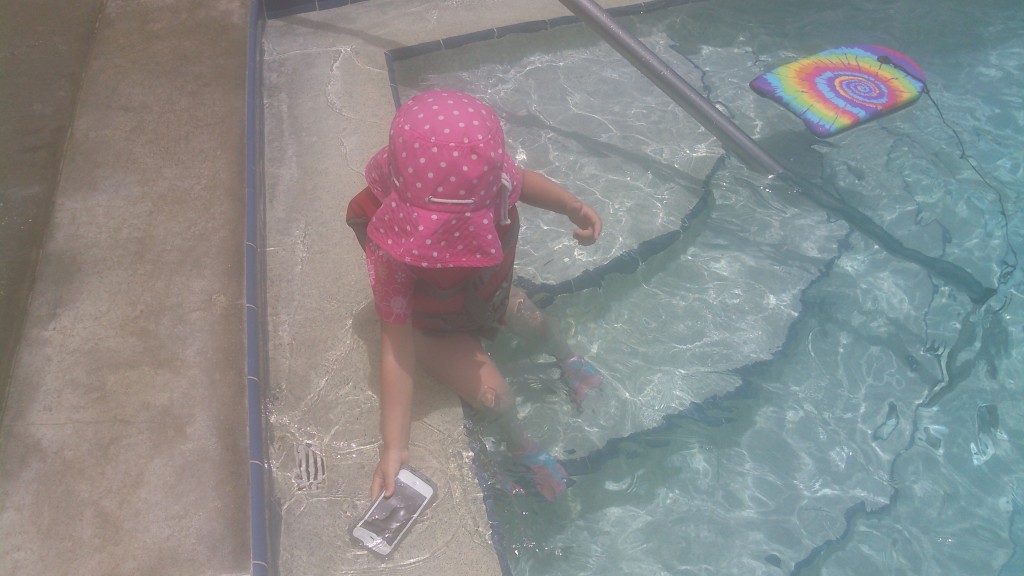 Another new device I'm impressed with is the Sony Xperia Z2 tablet. Slim, lightweight and waterproof, the Sony Xperia Z2 tablet is only available on Verizon's 4G LTE network. With an IP58 rating, it can be submerged in five feet of water for up to 30 minutes. So, whether you want to surf the Web, answer emails or post selfies from the cabana, you can rest assured this device will help you stay connected and protected by the pool.
Lastly, no adventure is complete without a GoPro. Perfect for capturing every action-packed moment, I used the GoPro HERO3 to capture our boating adventures out at sea.
From boat rides and wave runners to wave pools and hot tubs, these waterproof devices and accessories survived my family's super soaked vacation. Not only was it cool to be able to take underwater photos and video on my smartphone, but I could stay connected and capture memories during vacation without having to worry about water damage.
When traveling, which devices do you bring with you?
For more Verizon Wireless news, subscribe via RSS feeds in the right rail.