What your business needs to know about the post Covid World
Full Transparency
Our editorial transparency tool uses blockchain technology to permanently log all changes made to official releases after publication. However, this post is not an official release and therefore not tracked. Visit our learn more for more information.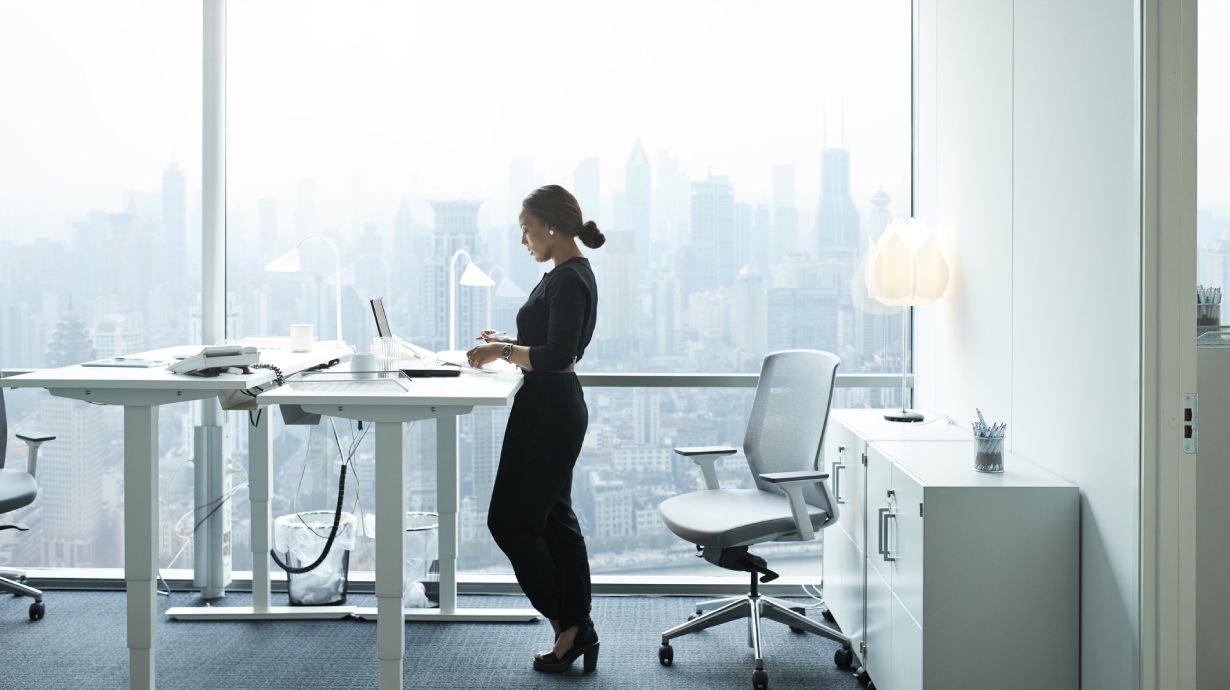 Over the course of the past year, we've seen disruption across the width and breadth of the business landscape. As entire ecosystems have been upended, the primary focus has been about reacting and responding. But as we begin to think about the future, and the next stage of recovery, we should start to think about how we can proactively reimagine the way we live our lives.
With that in mind, here are five guiding principles I believe will help us navigate the post-COVID era.
Embrace the accelerated shift to digital.
More than anything, the pandemic has demonstrated the impact technology has on our ability to adapt to periods of uncertainty and change. The arrival of COVID-19, and the inherent restrictions it brought with it, fundamentally affected how we work, live, learn and play.
One of my key learnings from the pandemic is to embrace this accelerated shift to digital. The quicker people are able to integrate technology across their organization, the easier their business will adapt to new trends.
For example, as we enter the 5G era, there are so many exciting applications that leverage real-time analytics, including smart factories, smart cars, smart cities, IoT, and augmented and virtual reality.
We need to ask ourselves:
How are we using technology to drive new customer and employee experiences?
How can businesses transform and build on their core offering in order to add more value for their customers and take costs out?
How can we leverage the latest innovations to solve problems we don't yet have answers to?
Make digital transformation work for you.
We're living through a period of incredible transformation, with every aspect of our lives currently going through some sort of disruption. But here's the great news - technology is making it easier and easier to solve problems in ways we never would have previously imagined. Take healthcare and the recent shift to telemedicine as an example. If patients don't want to, they never have to sit in a doctor's office waiting to be seen again. The pandemic has fundamentally changed our perception of what it means to access medical care, and afforded us an opportunity to streamline many health services along the way.
Today and thanks to 5G, we're also seeing impressive innovation in the medical field like enhanced diagnostics that can help with a diagnosis in fractions of a second. Will we ever go back? No, and that's really exciting.
Work is no longer a place you go, it's what you do.
The pandemic has permanently changed what it means to be "at work." Put simply, work is no longer a place you go, it's what you do. Hybrid working, and the ability to work from anywhere is here to stay.
A huge part of this shift has been facilitated by our capacity to invent new ways of working fit for the digital age. Video conferencing, the cloud, instant messaging, it's all part of the same narrative - how technology can facilitate new behaviours and patterns that can benefit the workforce.
As an example, I'll use Verizon's Network as a Service solution. Simply put, NaaS is a secure, cost-effective subscription-based model that lets businesses of all sizes consume network infrastructure on-demand and as needed.
Think of it like a thermostat, where you can increase or decrease temperature to suit your needs. With a solution like NaaS, businesses can ensure their employees have the same security and network connectivity at a coffee shop or at home, as they would in the office.
This fundamentally changes what it means to be safe, secure and online - and employees can work from any location.
Adopt life-long learning as core to your workforce evolution.
Antiquated systems and legacy processes will only hold us back. It's a fact of life that our ability to navigate new challenges is informed by our willingness to prepare and educate ourselves with new skills and technologies. Did you know that 80% of 10 year olds today will live to be 100!
With humans leading increasingly lengthy lives, this type of ''lifelong learning'' will become increasingly important to our workforces, as we seek to leverage new opportunities - of course, technology will be a key driver in allowing us to leverage these opportunities. 
Whether it's Augmented Reality (AR) classes that transport kids to the Colosseum in Rome, or a new app that helps you conduct home repairs in real-time, we are moving towards becoming a society of  constant learners. We need to think the same way in business. Remember, it's always easier to board the train before it leaves the station!
Believe you can and declare what you want.
My final principle is a rallying cry, especially for women. As a lot of you know, I've spent a large portion of my career advocating for women in tech and telecommunications, and now the conversation is more critical than ever. Over the past 12 months there have been an unprecedented number of job losses, with women disproportionately affected. Income trends in six countries (China, Italy, Japan, South Korea, the United Kingdom, and US) found that women are 24% more likely to permanently lose their jobs vs. men, while women can also expect their income to fall by 50 percent more than men do. Now more than ever, we have to recognize these disparities, and take concrete action to ensure that - in this new world - inequality is stamped out.
This extends to the way leaders lead. I often say "people don't care what you know, until they know that you care" - and it's absolutely true. The pandemic has highlighted a new style of leadership - the compassionate, caring and curious leader. Women in particular excel at these leadership traits, and it's time for us to embrace our strengths.
As we look to the future, I implore everyone to seize the opportunity that lies ahead of us. If the past year has taught me anything, it is that our time on this earth is too precious to stand idly by.
For related media inquiries, please contact timo.burbidge@uk.verizon.com