Working Dad. Growing Son. Career Aspirations.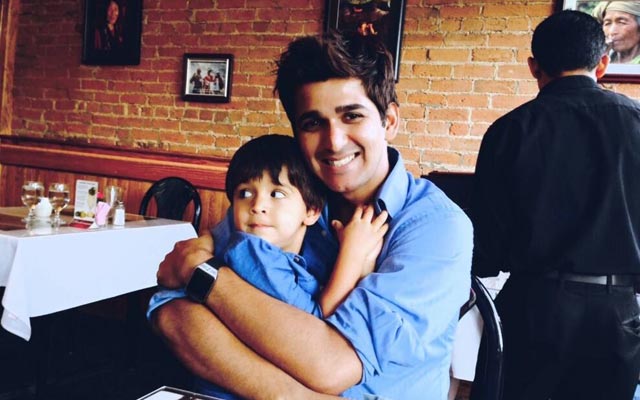 Working parents don't have it easy. Rohan Mehta joined Verizon in 2011, motivated to work for a company that values his desire to be there for his son and use his skills in customer service.
Four years later, Rohan continues to be the dad who does both. But without the flexibility to balance work and life, he would face challenges — meeting customer needs or making that T-ball game.
Rohan, a solutions specialist in Albuquerque, New Mexico, is one of many fathers  Verizon is proud to celebrate this Father's Day. As a single working parent, he is grateful for the support he receives from the company.
"My managers and team are always very helpful," he says. "I'm always asked what I need to be able to work and be a parent."
Rohan used to work at a hotel across the street from his present Verizon Wireless retail store. Faced with irregular schedules that challenged the time he could spend with his young son, Andrey, he aspired to work for Verizon where he knew his customer skills would be an asset and his needs as a father would be accommodated. From his first conversations with Verizon's staffing team, he felt confident that advance planning for shifts, for example, would remove the uncertainty he faced with scheduling childcare arrangements.
"It's a good feeling to know that I can be an active dad in Andrey's life and be able to grow my career," he says.
Rohan started as a customer service representative, and soon became a technical support coordinator, where he could build on his interests in technology products and services. With growing knowledge of the business, it wasn't long before he became a transition coach, helping new team members get ready for their jobs. Ultimately, he served as an acting supervisor for his team.
Rohan is now training for his new position as a retail solutions specialist where he will be able to interact face-to-face with customers, something he realized he particularly enjoys. "My supervisors encouraged me to go after this opportunity and nominated me for an eight month pre-leadership program to prepare me for this role," says Rohan.
The training included opportunities to shadow teammates who are in advanced positions. "It's good to learn what I can do to improve," he adds.
Rohan continues to seek and receive performance feedback through weekly and monthly one-on-one meetings with his supervisors. "This feedback is helpful," he says. "I plan on continuing to learn everything about sales, and hope to become a solutions manager and eventually a store manager. Verizon is helping me advance my career and continue to be an involved father."
This article was contributed by Prasanthideepika Pavuluri, who is on the communications team at Verizon.