The forthcoming competition between cities over wireless technology
Technology as a city-by-city growth enabler
Full Transparency
Our editorial transparency tool uses blockchain technology to permanently log all changes made to official releases after publication. However, this post is not an official release and therefore not tracked. Visit our learn more for more information.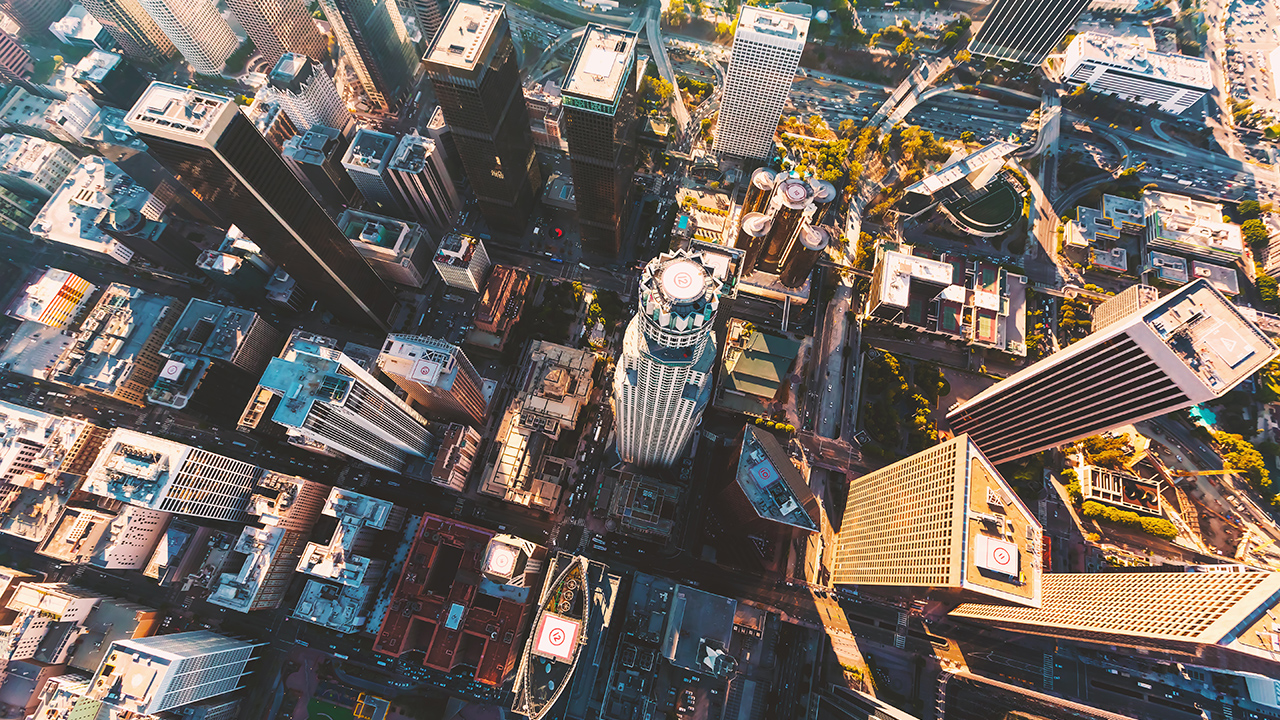 Cities are constantly competing for talent. Mayors are exceptionally proud and competitive leaders, always on the lookout for the latest edge in attracting new residents, businesses, investments, and headlines. One only needs to look at the last years' worth of effort and attention paid to Amazon's "HQ2" competition to see what I mean. City leaders have many tools at their disposal to attract talent, from tax incentives and beautiful outdoor spaces to the latest rankings on "Best places to live" and great schools. One new attraction that will be coming over the next few years is 5G, the next generation of wireless technology that Verizon and other carriers are bringing to cities and municipalities around the country.
5G will be the backbone of the Fourth Industrial Revolution, changing much of our world in ways that we can't even imagine today. Just as 4G brought us mobile video, ride-sharing and real-time location sharing, 5G will become an essential technology to most people as well as industries and cities. It will also spark an unprecedented new era of entrepreneurship and business opportunities as new technologies are created, tested, and rolled out in cities across the country. Eventually we expect 5G to be fairly widely available but massive deployments like the rollout of 5G can't happen everywhere at once, and this will create a new digital competition between cities that will almost harken back to the patchwork paving of roads or the roll out of copper phone lines.
5G is different than 4G and other previous generations of wireless service because it relies on hundreds or thousands of "small cells" situated around a city, not large towers that can serve dozens of square miles each. Companies like Verizon only have a limited amount of capital to invest in the small cells and extensive fiber network infrastructure required to make 5G a reality, and cities around the country are currently making decisions as to how easy or difficult they will make the permitting process to install them.
The investment in 5G will tend to go to the cities that make it easiest to deploy, and there is immediate benefit to investing in small cells and more fiber to current 4G service as well. We therefore work with a variety of mayors and city councils and encourage them to see 5G as strategic investment in the platform of future of technology, not a short term revenue stream for right of way permits to lay fiber and install cells. Working with carriers to ease installation, and following the FCC's helpful new rules on small cell deployment, sends a signal that a city is embracing that future and putting in place the infrastructure on which the cities and communities will rely on to innovate for decades to come. (I should note that 5G also has great potential outside of cities and can even help address some of the traditional "digital divide" issues with rural areas. But rural areas present a fundamentally different set of challenges, and getting there will involve a different and wider set of policy issues, such as spectrum policy and universal service, which are extremely important but aren't my focus in this post.)
I anticipate that we will have entrepreneurs waiting to form companies as they see if their cities will have 5G in the near future, and others deciding to relocate to get in on the action. City leaders that help push streamlined processes to break through the red tape will be rewarded with the first wave of investment from both carriers and businesses that bring their workforce to the latest hotbeds of innovation. 5G will bring a generational shift in both technology and its availability, and it is possible that cities will be left behind as its high-speed, low-latency capabilities become more widespread and essential to daily life. This can have longstanding impacts on a city's economic prospects and their ability to attract and retain talent. We stand ready to work with municipalities about how to best prepare to bring 5G to their citizens, and are excited about the current 5G installs going on right now in four cities in the U.S.
The Fourth Industrial Revolution is coming soon, and 5G is going to be necessary to make its many benefits possible. Keeping technological disparities between cities as small as possible will take cooperation and collaboration from all parties involved, and we are eager to see 5G bring its many benefits and innovations to our lives in the coming years.
For related media inquiries, please contact story.inquiry@one.verizon.com
For more on the Fourth Industrial Revolution, please visit this page.