Four things you need to know about the Fourth Industrial Revolution
Why this conversation may be one of the most important conversations of our time.

 
Full Transparency
Our editorial transparency tool uses blockchain technology to permanently log all changes made to official releases after publication. However, this post is not an official release and therefore not tracked. Visit our learn more for more information.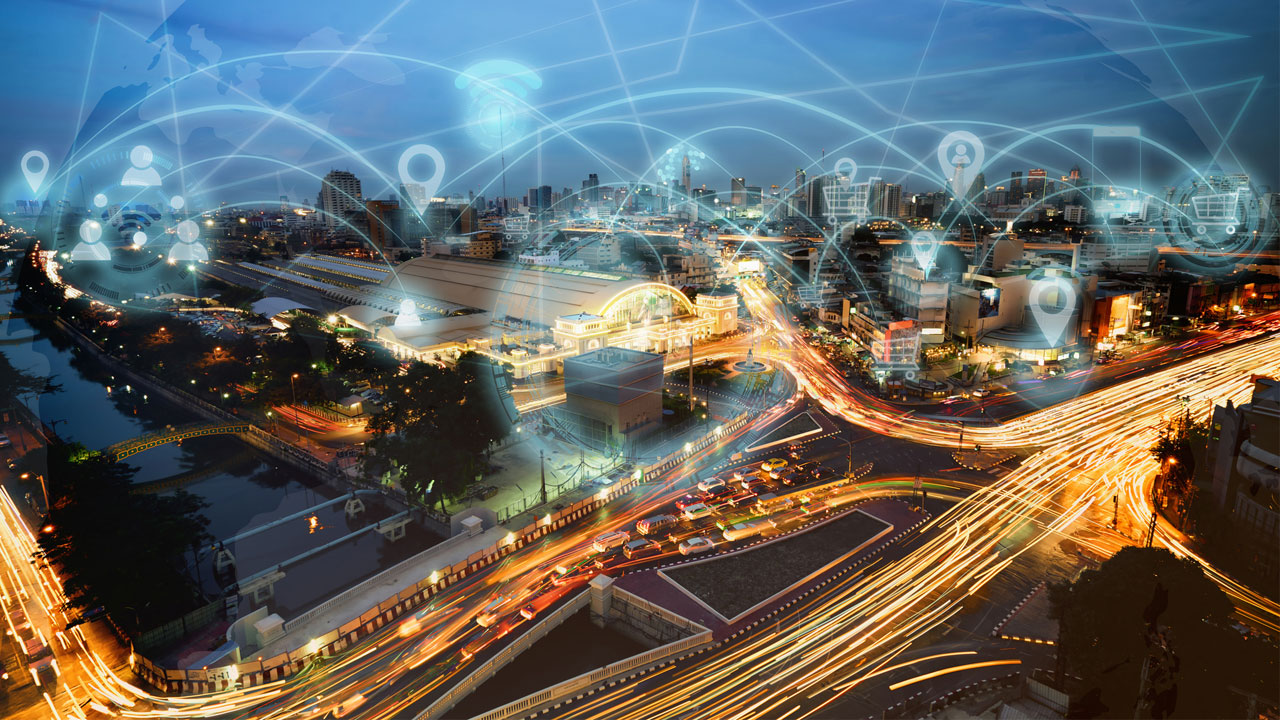 We often say at Verizon, "we don't wait for the future, we build it." The Fourth Industrial Revolution, or 4IR as you will see it referred to on this page, is that future. In the coming decade, technologies such as virtual reality, augmented reality, the Internet of Things, automation, advanced robotics, drones, and many others will change almost every facet of our society. The way we live, work, play, and make things will change dramatically, and it will happen right before our eyes in both subtle and big ways.
We have built this platform to bring together a variety of voices and help us collectively understand and shape the way technology, industry, and society is changing.
If you are just starting to learn about the 4IR, here are four things you need to know:
1. The term "Fourth Industrial Revolution" was coined by Klaus Schwab, the Founder and Executive Chairman of the World Economic Forum.
He wrote in his book of the same name that this coming era, what he called the fourth industrial revolution, is fundamentally different than the previous three. These were the use of water and steam power to mechanize production, the use of electric power to create mass production, and the advent of electronics and information technology to automate production. This new industrial revolution, he argues, will happen at an exponential pace and the new technologies that will be introduced will change society in unpredictable ways.
2. This isn't just about technology.
The technology of today and tomorrow is the platform on which innovation, creativity, and entirely new industries will form. Technologies like 5G will usher in this new wave of development. 4IR is going to change the way people think, learn, and process information and the environments around them, and that is ultimately the sea change that will make our world look very different.
3. Ethical questions around new technologies abound.
It would be disingenuous to discuss the coming changes to our world without acknowledging that there are two sides to this coin. The ethical implications around many of these technologies stem from the fact that some can be used in ways that are harmful or helpful.  The potential widening of the digital divide, and the next generation's access to the technologies necessary to succeed, are also both areas that we at Verizon take very seriously. We will discuss these issues and many more here on the site.
4. What got us here won't get us to where we are going. 
It is important to note that these changes will not happen overnight, but that as they become more commonly available, individual communities and industries will have to adapt in ways that they have not had to previously. The education system will face substantial challenges to prepare children and young adults for jobs that don't even exist yet. Occupations that existed for generations could be phased out even as new fields open up and are desperate for talent. These kinds of shifts will happen in unpredictable bursts and in many different countries and locations across the planet, and we hope that this platform provides a forum and a resource for people of every background to think about and explore these important issues.
We will focus on the big picture as well as individual technological changes, and hope that you appreciate the wide variety of subjects we will explore. Thank you for your interest in what may be the most important discussion of our time. Your thoughts are always welcome, so please share them on social media as these are the conversations we must have to get us to a place where technology can drive a better outcome for all.
For related media inquiries, please contact story.inquiry@one.verizon.com
For more on the Fourth Industrial Revolution, please visit this page.