The speed of disruption is being disrupted
Innovation is cycling at warp speed
Full Transparency
Our editorial transparency tool uses blockchain technology to permanently log all changes made to official releases after publication. However, this post is not an official release and therefore not tracked. Visit our learn more for more information.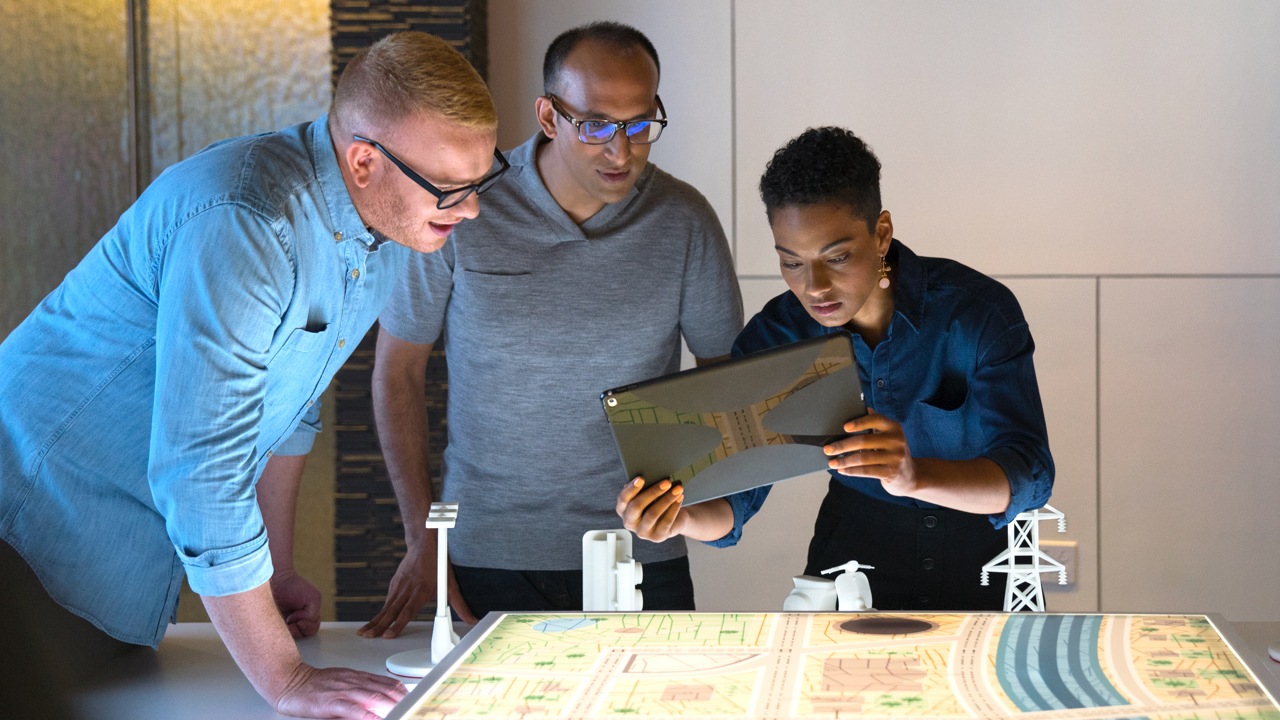 We're in an era where devices that once seemed like science fiction – smart homes, caregiving robots and self-driving cars – are becoming reality. While it may take years for some of these inventions to be mainstream, innovation cycles are evolving at a greater speed than any other time in modern history.
"We've had more innovations in a decade than we've had in previous centuries," said technology entrepreneur Vivek Wadhwa. "The advances in everything from artificial intelligence to robotics to sensors and synthetic biology are setting the stage for changes like we've never seen before, including solving grand challenges, industry disruption and taking us into the future."
Combinatorial innovation is part of what's causing the new wave of discoveries. As technology evolves, researchers and entrepreneurs across disciplines and industries are sharing knowledge, leading to cross-practice convergence and more discoveries.
Futurist and thought leader Jeffery Stollman explains how knowledge builds on itself: "It isn't a steady flow. Some new ideas replace others. But the more models of behavior that we develop – of people, materials, and other things – the more arrows we have in our quiver to solve problems."
Self-driving cars are a great example of combinatorial innovation. Each vehicle is a mix of different technologies, including digital mapping, GPS, machine learning, lasers, infrared sensors and more. Even blockchain technology has been used to facilitate machine-to-machine payments between vehicles. By finding the right mix of two or more technologies, companies can meet customer needs and gain competitive advantages.
We've had more innovations in a decade than we've had in previous centuries.
Vivek Wadhwa, technology entrepreneur
Another recent example of combinatorial innovation is a partnership between the robotics startup Ory, NPO Nippon Foundation, and airline ANA.
Together they created a pop-up restaurant called Dawn ver.β. It's staffed by robots, but that's not the most innovative part of the venture. What makes the restaurant truly different (and potentially life changing) is that the robots are remotely operated by paralyzed individuals who can control the robots from their own homes.
The robot servers are operated by a staff of 10 people whose physical impairments range from spinal cord injury to ALS. The operation involves a combination of robotics, wearable tech, AI, point-of-sale systems, and brain-computer-interface applications.
While Dawn ver.β is only a pilot project, it's a great example of tech for good. Staff were paid 1,000 yen ($8.80USD) per hour, the standard wage for part-time work in Japan but more importantly empowered by technology to enjoy independence they typically can't access.
This fast-iterating tech can also bring new challenges. For example, how will the manufacturing workforce need to be retrained before intelligent robots become an accepted part of assembly lines? What's going to become of the old cars when autonomous vehicles become mainstream?
Researchers and entrepreneurs across disciplines and industries are sharing knowledge, leading to cross-practice convergence and more discoveries.
Fast changes may also leave lawmakers rushing to catch up. "Technologies are advancing faster than our ability to regulate and understand their uses," notes Wadwa. "Because of this, the traditional approaches of governments and institutions are far less effective. We must all come together to understand the importance of anticipating and understanding the legal and ethical ramifications of technological change."
Mindful consumers and tech companies must work together to understand the ethics and logical applications of these new products. Whenever disruptive innovations impact to market, the world must be watching, ready to respond.
"We can't stop or slow the progress," said Wadwa.
For additional resources, please visit the following:
For related media inquiries, please contact story.inquiry@one.verizon.com
For more on the Fourth Industrial Revolution, please visit this page.