How to use Smart Family to manage screen time
Smart Family gives parents specific tools to manage the increasingly challenging issue of screen time.
Full Transparency
Our editorial transparency tool uses blockchain technology to permanently log all changes made to official releases after publication. However, this post is not an official release and therefore not tracked. Visit our learn more for more information.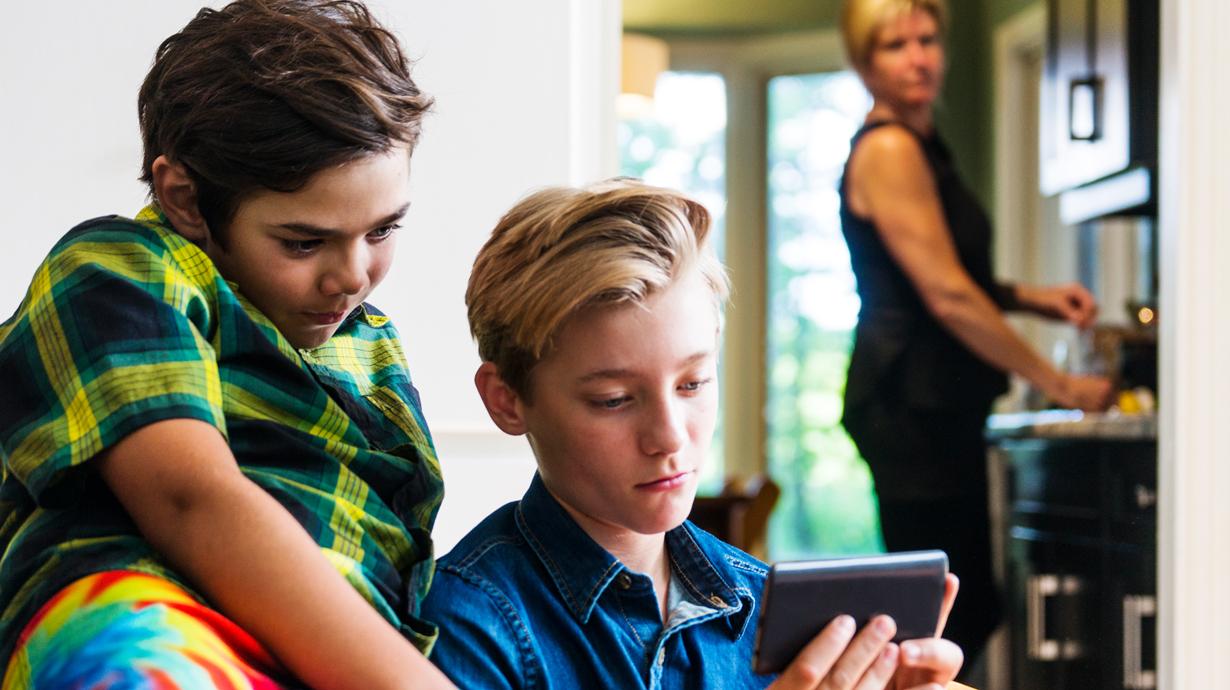 Verizon's Look Forward study recently showed that parents have been more lenient with children's screen time. While some of this is due to remote learning, a confluence of factors have placed parents in the position of considering changes in how they manage screen time for their kids. In-home rules and restrictions have loosened in some homes. In others, devices have been more readily available, no longer on the shelf during key parts of the day.
For parents concerned that their kids are getting too much screen time, there are tools available to help manage the situation. Verizon offers Smart Family, an application designed to help parents manage their kids' online and mobile experiences. And some recent updates to the app offer parents even more screen time controls. So what's the best way to manage screen time using controls on the app?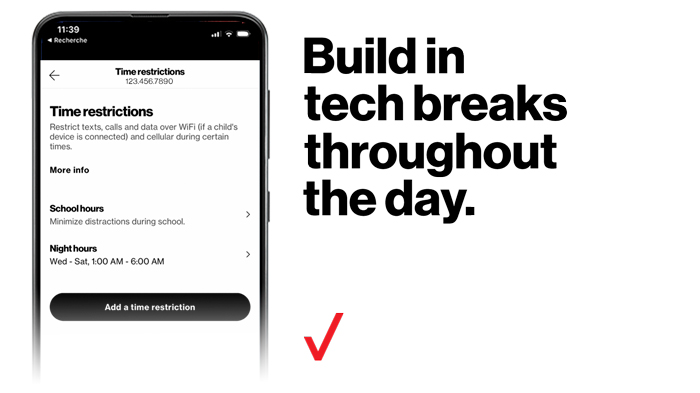 Set time restrictions.
Setting time limits is a common method parents use to ensure kids aren't living on their devices for too long. Smart Family makes this easy. Parents can establish custom time restrictions for internet usage that will help manage screen time online. For example, they can turn off the phone's internet access at a specific time of day, such as bedtime or dinner. This feature can also be used to build in tech breaks throughout the day. Time restrictions can be scheduled so parents can set it and forget it. They're also customizable and easy for parents to adjust at their discretion.
Where to find time restrictions in the app:
Scroll down to the Manage controls section and tap Limits.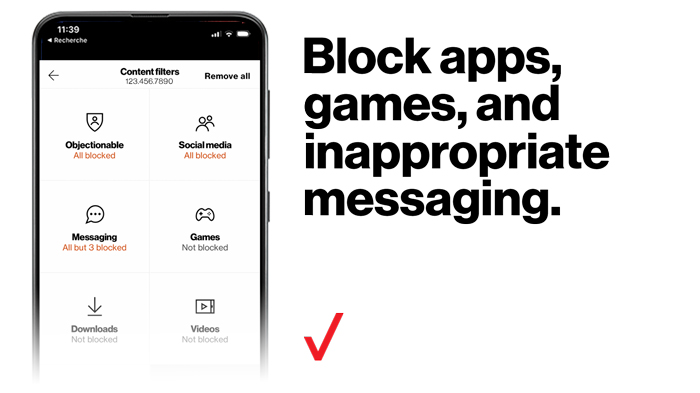 Block unwanted app and site access.
Remote schooling and the need for more online access created more screen time for kids to be tempted by distractions. For parents whose children may be using a particular app or social platform excessively, the flexibility of Smart Family's blocking tools can come in very handy. Rather than the sledgehammer approach of blocking everything, the blocks in Smart Family can apply to apps, games, social media, objectionable online material, downloads or messaging. Content filters can be customized to block certain websites or apps by category. There are also settings that can block particular sites of your choosing in the content filters section of the app. Account holders can remove filters at any time. This can work as a great way for parents to reward good digital behavior by lifting custom restrictions.
Where to block app and site access in the app:
Options for internet and site-specific blocks are available in the Content Filters section of the Manage controls section of the app.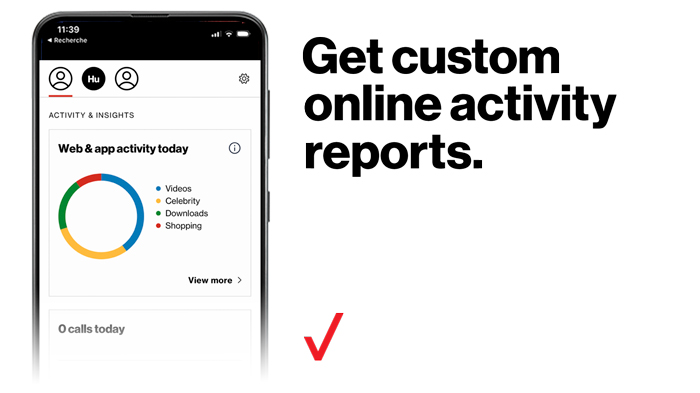 Track and see online activity and usage reports.
Giving kids the autonomy to make their own online decisions is a big step. To make this more manageable for parents, Smart Family provides ways to understand how your kids are using their devices. Parents can review activity reports in the app that show how much time kids are spending on various online behaviors such as social media, gaming, entertainment and calls. Parents also receive weekly emails that summarizes when the child is texting or calling with someone that is out of their trusted contacts, when they enter a new phone number, or visit a site or app with increased frequency they haven't visited before. The information from these reports can help parents make smart decisions to manage screen time for their kids.
Where to find tracking reports in the app:
Go to Activity and Insights to access reports.
How to sign up for Smart Family
If these solutions sound like they could help you manage screen time and your family's digital lives, signing up is easy. The Smart Family app is available for download on your iPhone or Android smartphone. And if you already have Verizon's Just Kids plan, you already have access to Smart Family and the suite of tools to help keep kids safe and give parents peace of mind.