A parent's guide to talking to kids about Roblox
Learn how to use Roblox parental controls and talk with kids about how to stay safe in this popular multiplayer game.
Full Transparency
Our editorial transparency tool uses blockchain technology to permanently log all changes made to official releases after publication. However, this post is not an official release and therefore not tracked. Visit our learn more for more information.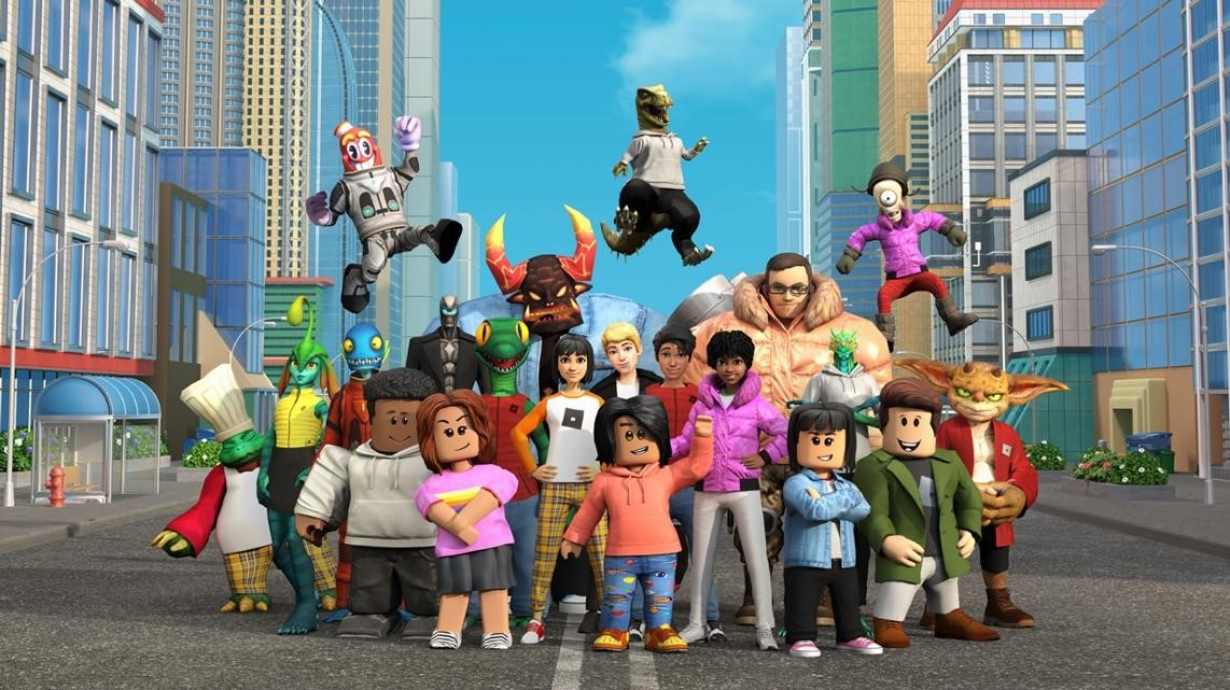 If the kids in your house are around elementary school age, chances are you've heard about Roblox. For many parents, who likely grew up playing Super Mario, Roblox could be tough to grasp. There's a lot more to it than saving the princess.
And for parents, that also means doing a little bit more research into online platforms like Roblox, beyond just learning how to play the game. It can be an overwhelming task to undertake. So, if you have a LegoLord or NightRider in the house, read on.
What is Roblox and how do you play it?
Roblox isn't just a single game; it's a game platform that enables anyone to imagine and have fun with friends as they explore millions of games and other immersive 3D experiences, all created by a global community. Players create an avatar-based character that allows them to enter various games on the platform, where they play and interact with others.
How to play:
Sign up on the Roblox site, then find and select the games you want to play. The Roblox app will be installed and open automatically to allow for smooth gameplay.

If you play on an Xbox or an app on a mobile device, Roblox is available when you download and open the app.
There are many different types of games available to play, including imitations of popular games like Portal and Sonic, and role-playing games like Adopt Me. In these games, referred to as "experiences" on the Roblox platform, you could be playing with up to 100 other players at any given time.
In the "create" section, you can create games using the Roblox Studio. You can upload your own audio, animations and more to use in the game. You can even add badges and achievements or even create your own clothing and accessories. If you have creative kids, using Roblox Studio can help them start coding and creating games!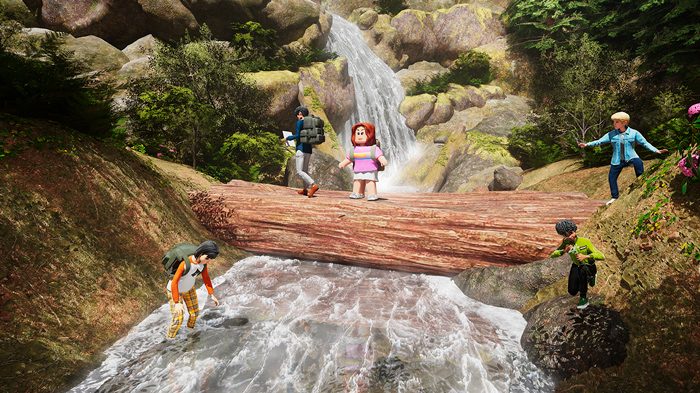 Image credit: Roblox
Why is Roblox so popular with kids?
Roblox is basically an online version of the role-playing "let's pretend" games on the playground. Kids can pretend to do all kinds of things that would be difficult to do in real life while in elementary school—like own a pizza parlor. And with a wide array of games, most kids can find at least one that interests them.
How much does Roblox cost?
Roblox uses a "freemium" model, meaning basic gameplay is free but certain skills and abilities, items, outfits and more can be purchased. You pay for these upgrades with an in-game currency called Robux.
Robux can be purchased online, earned via gameplay or traded between players.
Roblox also has a monthly subscription called Roblox Premium. There are three levels of the premium subscription. Each level includes a specific amount of Robux added to your account every month. The subscription also offers exclusive items, levels, boosters, games and discounts.
How do you set parental controls on Roblox?
Roblox has an ESRB age rating of E10+, which means it is rated for everyone ages 10 and up. The ESRB also notes that players can interact with each other. These interactions could be inappropriate for younger players, so protections should be put in place for them.
Roblox gives parents PIN-protected controls to limit the ability to chat and to limit the types of experiences their children can access.
To set up Roblox parental controls:
Log in to your child's Roblox account.

Go to the Settings section. The icon looks like a cog in the upper right corner of the page.

Tap Parental Controls.

From here, toggle or tap the button to create a parent PIN.

Enter a PIN that you will remember, but make sure it is one your kids don't already know. Don't use numbers they could easily guess, such as their birthday or address.

Once the PIN is set, you will see a padlock icon on the top right of the parental controls section. This allows you to change controls for a period of time without continuing to enter your PIN for each setting.

Next tap "privacy" on the right-hand side.
Setting the account restrictions to "enabled" means your child can only access content that is appropriate for all audiences, and the communication settings will be disabled, so they can't chat in the games.
For older kids, you can change the parental settings: Toggle "account restrictions" off and then set up "communication limits," where you can customize who can chat with your child. These custom options include selections about who your child can interact with. You can decide, for example, that your child can chat with or private message only people they have friended.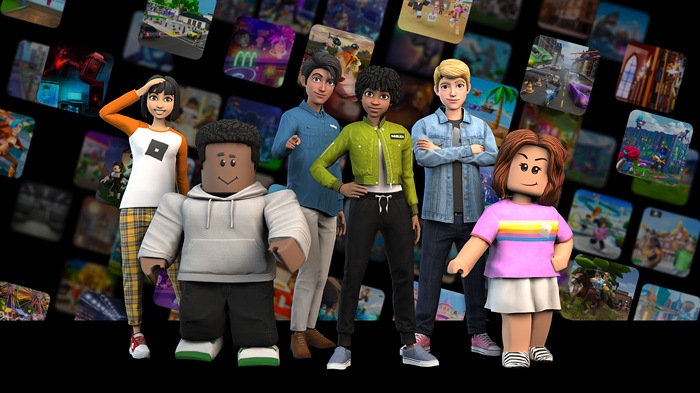 Image credit: Roblox
If your child is under 13 and their age is accurately reflected in their profile, extra precautions are automatically assigned to the account to ensure their safety and privacy. They can only send direct messages to other users that are accepted as friends on Roblox, and there are additional parental controls such as:
Set monthly spending restrictions.

Get email notifications about spending activity.

Enforce access to only a curated list of games, and manage chats and friends so that you can remove people they have added as friends.
What are some protections Roblox has in place to protect kids?
Roblox is concerned with the safety of players on its platform and has implemented features to help keep players safe.
Avatar Clothing Detection is an automated feature that tries to ensure that all players and avatars are wearing appropriate attire. This means your child should not be able to encounter any avatars in the games without clothing. There are definitely sneaky ways people can try to get around this setting, but as children report behaviors, the company can close those gaps.
One of the most important safety and security features of Roblox is the ability to set two-factor authentication (2FA) on your child's account. Kids (and some adults) can fall for phishing attacks that encourage them to share account information with strangers who promise gifts inside the game. 2FA enhances security by confirming your identity through something you know—like a username and password—plus something you have—such as a smartphone app.
Phishing attacks can get everything game players have worked so hard for and spent so much money on. Don't let that happen to your kid!
The chat inside Roblox also implements a custom Roblox chat filter. This filter combines human and software components to proactively remove inappropriate content from the platform. Nothing is perfect, so parental oversight and enabling controls for younger players is strongly encouraged.
Don't allow your kids to take the conversation "offline." If they are asked to connect on a different platform, or other social media sites, Roblox protections will not be in place and they could find themselves in dangerous situations.
How do I report an inappropriate player, game or group on Roblox?
As you browse games on the platform, there is a link under the description for each that says, "Report Abuse." You can also find this if you tap the three dots near the title of the game you want to report.
You can click on this link if the game seems inappropriate or breaks the terms and conditions of the Roblox platform. Reporting abuse in this context means that the game doesn't comply with the Roblox guidelines for games, not that a player is being abusive.
If there is another user that is being inappropriate, you can report them for abuse. Inside the game there will be a list of users on the right side of the screen that are also playing that game. You can click on any of these users and then select "Report Abuse." A similar screen will be displayed and you can give details about the rules they have broken. You can select any images you found inappropriate, choose the abuse category such as bullying, inappropriate language or content and other rule violations, then add your comments about the violating behavior.
What are the risks parents should know about how to keep their kids safe when playing Roblox?
Since Roblox is a public game, anyone from around the world can join, create games and interact with other players. While there are protections in place, nothing is perfect. Some people will always look for ways around the controls. The best approach is to check in with your kids frequently and make sure they are playing the game in an open environment like the kitchen or family room.
Screenshot this for later
Set some house rules. Set game time hours, and make sure that a parent is always present or nearby.
We can't all be friends. Only accept friend requests from people you know in real life. This is especially important for young children.
Can I see some ID? If a friend or neighbor wants to play, your child should ask for their Roblox ID to confirm it's that same friend.
It's nothing personal. Roblox automatically filters out this information, but never share phone, email or address in the chat.
verizon.com/parenting
So, is Roblox safe for kids?
The short answer is that Roblox has put many great features in place to make it safe for kids. But just as there are dangers when they go outside to ride a bike, there are dangers that can appear in Roblox. Having frequent conversations with your children about "stranger danger online," what those dangers are and how to prevent them will be very important to ensuring their safety. Consider playing with your child when they are just getting started so you can see what kind of things they can do and what is happening in the game. You may just end up finding a new game you like to play together—or for yourself.
Keep the conversation going with Smart Family as you talk together about playing safe online.