Parents: 4 tips for successful summer screen routines with your kids
Full Transparency
Our editorial transparency tool uses blockchain technology to permanently log all changes made to official releases after publication. However, this post is not an official release and therefore not tracked. Visit our learn more for more information.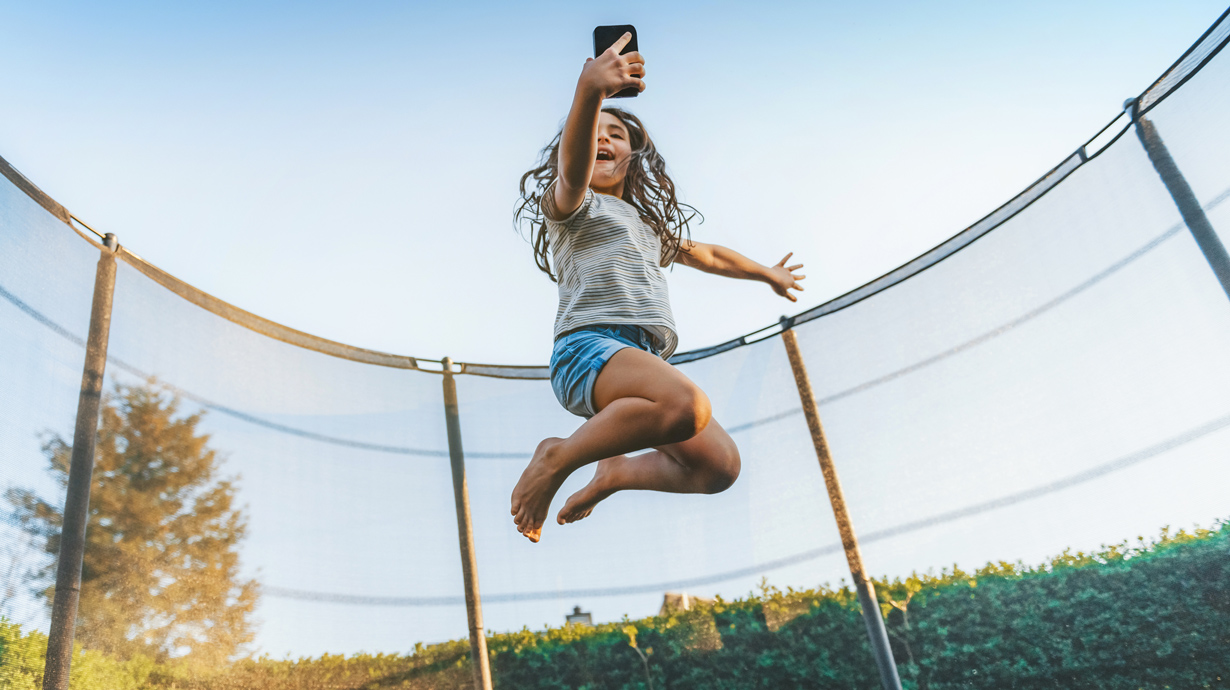 I've had a lot of conversations with friends about the importance we've placed on our devices during the COVID-19 pandemic. Parents, long concerned about excessive screen time, have been forced to rethink the role that screens play in our kids' daily lives.
With so many limitations during the pandemic, phones, screens and devices have been the primary way many of our kids have connected with friends—and these devices became our lifeline to work. Now that summer is in full swing, many families are confronted with settling into a summer screen routine that strives to find a balance between what's excessive use and what's the "new normal."
That said, here are some tips that can help you successfully manage screen time for yourself and your family this summer.
Tip #1: Model healthy screen time behaviors
The best way to get results is through your own demonstrations. If you're a parent who has been working from home, you may have some new habits of your own to curb, such as answering work texts at all hours. If you're trying to ensure that everyone in the family is engaging with tech in a healthy way, be sure to start with yourself.
Tip #2: Set time limits and expectations
Creating a schedule that incorporates both tech breaks and in-person family time is a great way to develop a screen time routine that works for everyone. Giving kids expectations will help them ease into new routines. If a schedule isn't enough, time management tools such as Verizon's Smart Family can help parents set limits on screen time; internet access; and access to certain types of features, such as texting.
Tip #3: Be understanding
Just as some parents have adjusted to shopping solely online for groceries, many of our kids have new connected habits. Kids are now using their devices to engage with friends and for entertainment, as a creative outlet and for educational exploration. This should encourage parents to refrain from being judgmental about the time a kid spends with screens. While you want to strive for a healthy balance and guard against excessive use, try to refrain from being overly alarmed at how much time your kid is online.
Tip #4: Encourage creative and healthy screen usage
Even if you're being understanding, the situation in your home may need more oversight on the types of usage, rather than the overall amount of time spent on devices. Rather than trying to clamp down on your child's engagement with one particular app, you might get better results by suggesting apps that encourage your child's creativity and games that teach them good digital responsibility. Perhaps exploring a music app or video editing tools would be of interest. Maybe a world-building game like Roblox or Minecraft would inspire coding or developer skills. Actively using tech rather than just endlessly scrolling on social media may broaden your child's horizons online. It may also further spark their passions and interests.
Devices to help manage screen time
The Verizon GizmoWatch 2 and the Verizon GizmoWatch Disney Edition were designed to empower children and give peace of mind to parents. It has a GPS, notifications reminders and easy-to-use parental controls. This smartwatch helps create independence and encourages healthy habits and to-do lists with rewards.
Starting a new summer screen time routine? Verizon's Smart Family can help parents set limits on screen time; internet access; and access to certain types of features, such as texting.