Video streaming: Do you know what your kids are watching?
Your kids are streaming more video. How do you know what they're watching and engage with them about it?
Full Transparency
Our editorial transparency tool uses blockchain technology to permanently log all changes made to official releases after publication. However, this post is not an official release and therefore not tracked. Visit our learn more for more information.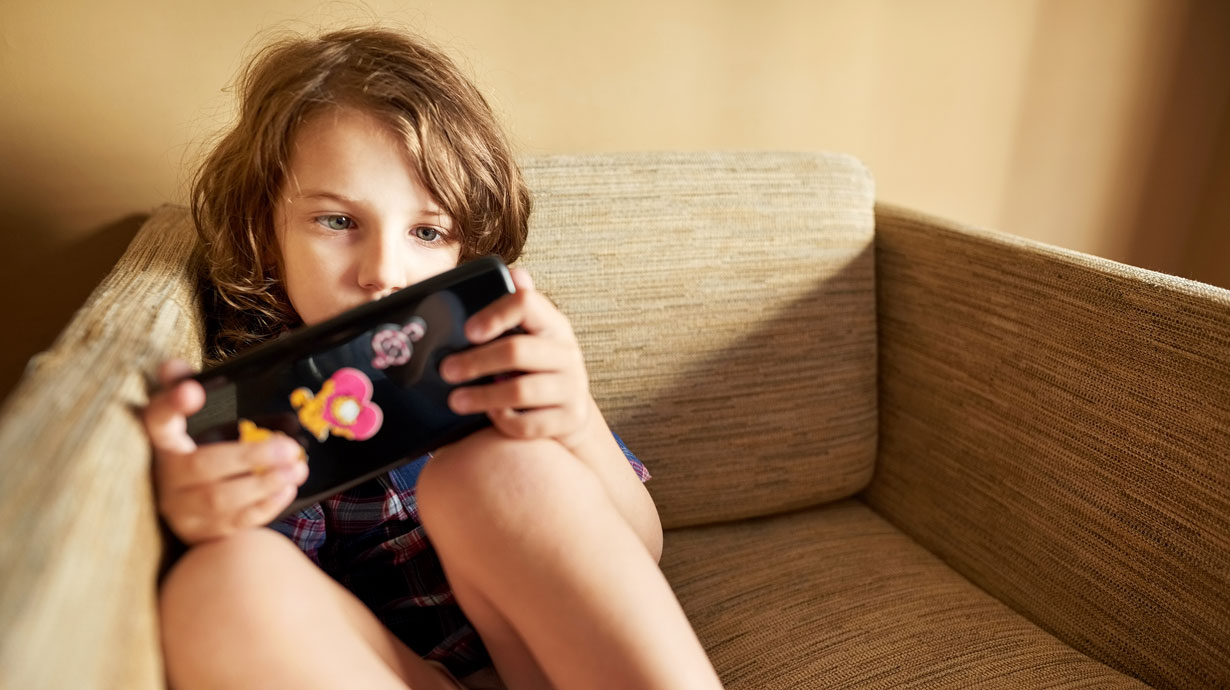 It may seem reasonable to assume that more time in the house together means families are growing closer. However, certain media behaviors are shifting away from family time to solitary time. Nowhere is this more evident than in video viewing.
We're long past the traditional family TV viewing time as the primary way we watch these days. We continue to see increases in mobile and online streaming video—especially in ages 8 – 17. According to Magid's 2020 Mobile Lifestyle Study, over half of kids (52%) have increased video viewing on their phones, and over a third (38%) have increased video viewing on laptops. The study was fielded July 15 to 27, 2020, and we asked: "During the past 3 months or so, how much have you used your smartphone for each of these activities, compared to how much you used it before?"
With more solitary viewing, connecting with your kids about what they're watching—and whether or not it's age-appropriate—can be a tough assignment to keep up with. These tips can help you engage with your kids about video, keep aware of what they're watching and hopefully give you some peace of mind.
Speak human. Solving any digital parenting issue begins with a human conversation. Do you know your child's favorite video platform? Is it an online site, like YouTube? Or one of the family's subscription streaming services, like Netflix or Disney+? Talking to your kids about where and what they watch can open a lot of doors. It can be a great way to connect and gain an understanding of what informs kids' worlds as they explore their own autonomy.
Know your parental controls. Knowing the platforms will help shed light on parental control options. Streaming services like Netflix or Hulu provide age settings based on content ratings. If you have more than one child, services like Netflix, HBO Max and Disney+ offer multiple family profiles under one account, allowing you as account holder to determine the appropriate age setting for every child in your family.
Know the platforms. Online user-generated video sites can be more challenging for parents. This is where understanding the type of content your kids enjoy can be crucial. Sites like YouTube and Facebook offer recommendations based on algorithms intended to keep kids watching. Many kids will bounce from one video to the next, potentially inviting unexpected, unwanted or inappropriate content. This underscores the need to talk with kids about what they're watching, but also where they're watching it. The New York Times podcast series Rabbit Hole is highly recommended as an exploration of video platforms, their recommendation engines and the impact this can have on viewers.
Consider kid-friendly options. While the major online video sites like YouTube are loaded with endless numbers of videos, most of these platforms enforce guidelines that restrict certain types of videos, like those with strong sexual content. Many also offer kid-friendly options. TikTok has a "family pairing" offering that allows parents to restrict content and messages from their own phone without accessing the child's device. TikTok and YouTube both offer curated video playlist options intended for kids as well as safe zones like YouTube Kids that offer age-appropriate content and restrictions on advertising.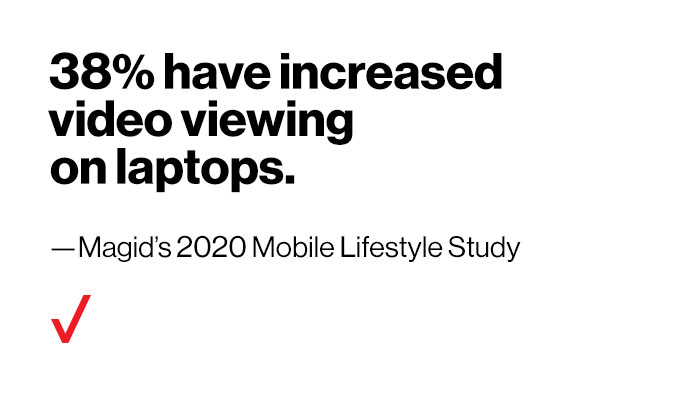 With the many video streaming options currently available to kids, the conversation becomes of key importance. Take this opportunity to understand your child's overall interests. Even if you're not watching the same shows together, they will likely welcome a chance to talk about their favorite videos. Showing interest in what they're viewing can open doors of communication in a fun and enlightening way. Maybe it will even lead to some common viewing interests—and a return to some family viewing time together.
Worried about online streaming and screen time? Get age-appropriate expectations from the experts at the Family Online Safety Institute and learn how to better Manage Screen Time.
52% of kids have increased video viewing on their phones; 38% have increased video viewing on laptops
Magid's 2020 Mobile Lifestyle Study