Amid challenges, small and midsize businesses are digitizing and winning
Our Small and Midsize Business survey confirms that most small and midsize business owners have adapted to change and are ready to grow.
Full Transparency
Our editorial transparency tool uses blockchain technology to permanently log all changes made to official releases after publication. However, this post is not an official release and therefore not tracked. Visit our learn more for more information.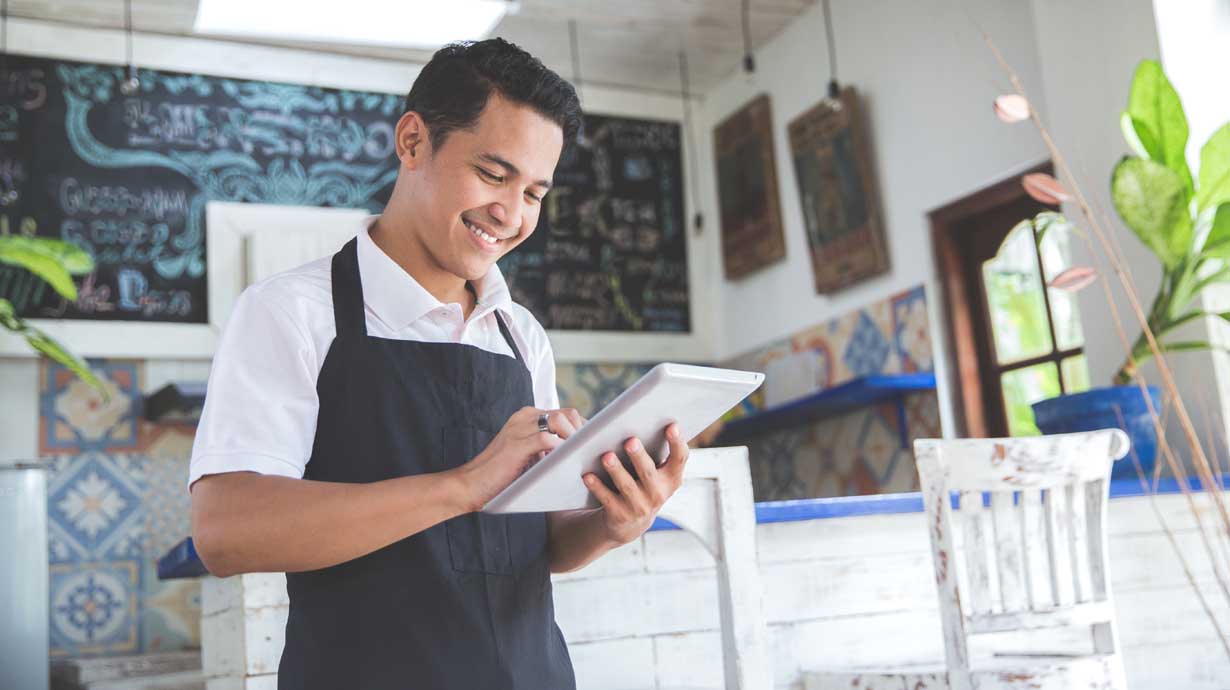 While much of the news has been centered around the challenges that businesses of all sizes have faced amidst COVID-19, this disruption has ushered in a wave of innovation. I've seen this innovation firsthand in many of our small and midsize business customers who have not only adjusted to forced changes, but have set themselves up for future successes by digitizing. It is why we have seen such growth for our product suite ranging from Business Internet to cybersecurity tools to devices that enabled these businesses and their employees to work from anywhere.
It's not surprising that supply chain constraints, inflation, and of course, an ongoing labor shortage that is changing the very definition of work are among the major issues businesses are confronting.
Despite all this, they continue to press forward and succeed thanks to their ingenuity and rapid adoption of technology solutions. As we look ahead to 2022 National Small Business Week (May 1-7), there is much to celebrate. Our Small and Midsize Business survey out today, commissioned by Verizon Business and conducted by Morning Consult, confirms that most small and midsize business owners have adapted to change and are ready to grow.
Many small business owners are bullish on their recovery and growth, with a whopping 77% of respondents saying they have expanded or are considering expanding their business into a new market. It wasn't long ago that many businesses were having an existential crisis, so with 71% of small and midsized business decision makers now saying they are better off now than one year ago, what's behind this renewed sense of purpose and belief in a brighter future?
Harnessing technology for a better business future
Technology appears to be among the biggest reasons for the next phase of growth, with 63% of respondents saying they have transitioned to digital, online operations in the past year, and 65% saying revenue generated through digital operations is higher than before the pandemic.
Many small and midsized businesses turned to digital solutions during the pandemic to keep things moving, and now they view it as a key to overcoming lingering challenges and improving sales. As technology evolves, small and midsized business decision makers continue to invest in technology with solutions like adding or planning to add IT/technical support services (72%) and/or investing or planning to invest in application development services (68%). For instance, within our customer base, more and more businesses are leveraging our TechTeam solution giving them 24/7 tech support without needing to invest in an onsite technical support team.
Making sense of the "Great Reshuffle" with tech solutions
We've all heard about the Great Resignation or the Great Reshuffle, movements triggered by the pandemic and redefining the future of work particularly for businesses seeking the best and brightest employees.
We found in our survey that although 55% of businesses have hired new employees in the past year and 51% have created new positions, 60% have struggled to fill open positions. Small businesses are rising to the occasion by adding more flexible work arrangements, offering enhanced benefits like mental health and wellness programs – and using technology to facilitate collaboration like never before.
Our survey found that 50% of business owners have hired non-local employees for remote work in the past year and 73% believe that it's important to offer a stipend for home internet services to help secure faster connectivity for hybrid and remote workers. The positive impacts of these tech investments are real, with 56% saying employee morale is higher and 62% saying collaboration is higher than before the pandemic. From our own customers such as Malik Books and RLO, we've seen tools such as our One Talk cloud based phone system and BlueJeans each grow in importance for businesses enabling them to work anywhere and collaborate without disrupting the customer experience.
A positive force for small and midsize businesses
From gift shop owner to local restaurateur, small business owners have repeatedly shown their ability to deftly overcome any hurdles thrown in their path. 
These hurdles continue to impact many businesses, with our survey showing that 57% of respondents have experienced declining sales over the past year, coupled with 69% experiencing increased costs. Another 61% of respondents say they've had issues with sourcing materials because of the global supply chain crisis.
There's still work to be done but optimism is high, with 71% of small and midsize business decision makers saying they are better off than one year ago, and 45% reporting that their business's financial security has improved in recent months. 
Clearly small and midsize businesses are making progress every day and they're already looking beyond recovery and seeking to expand their operations, with 42% of decision makers saying they have dealt with supply chain disruptions by stockpiling goods, and 28% implementing continuity planning. At the same time, nearly two-thirds believe the supply chain crisis will ease, as 63% expect that providing goods or services and 64% believe acquiring products will be easier a year from now than it is today.
Looking forward while solving today's problems. Perhaps that's the truest testament to the power and persistence of small and midsize business owners who form the bedrock of our economy. We are proud to support and listen to these trailblazing leaders. Their fearless dedication to making their businesses, their employees and our communities better every day is inspiring.
To learn more, visit our website and come in store or book an appointment online during our Small Business Days April 28-May 4.