City leaders can now predict the future with 5G
Digital twins are data-enabled city models that city leaders can use to simulate real-world urban stressors from traffic to natural disasters.
Full Transparency
Our editorial transparency tool uses blockchain technology to permanently log all changes made to official releases after publication. However, this post is not an official release and therefore not tracked. Visit our learn more for more information.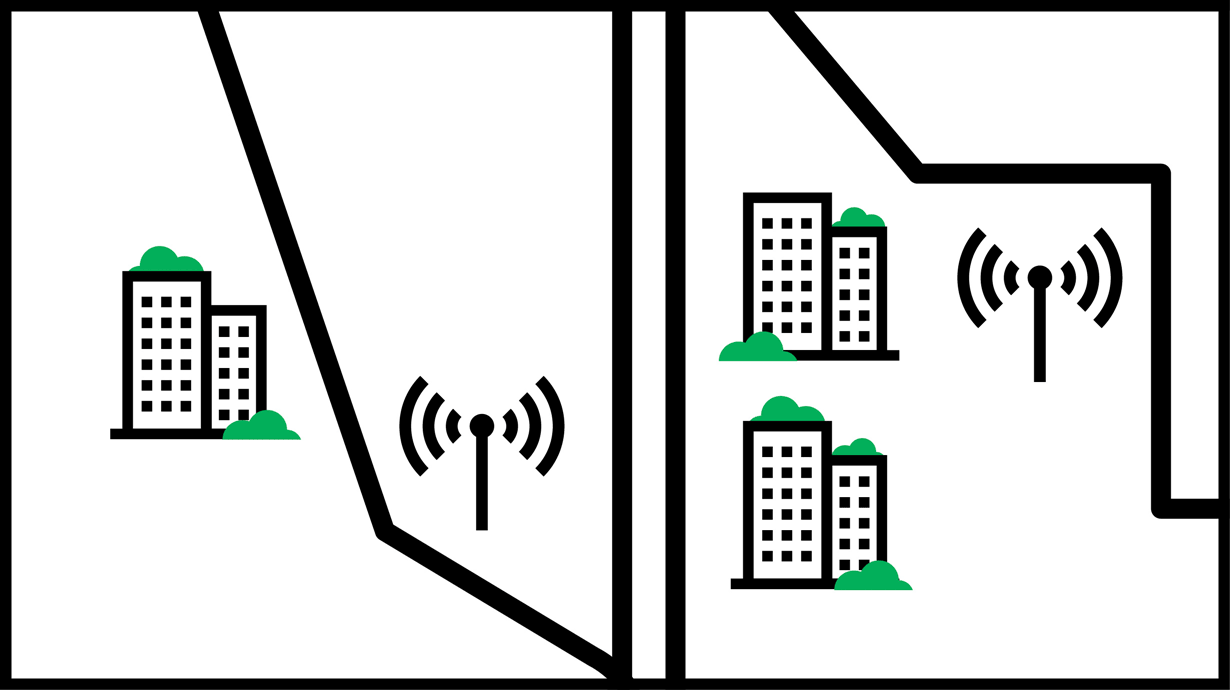 The United Nations predicts that two-thirds of the world's population will live in an urban area by the year 2050, resulting in 43 megacities (urban areas with more than 10 million residents). This concentration of human activity presents the potential for serious strain on transportation, utility and communications systems. Add the looming challenges associated with climate change and a global pandemic, and you have a recipe for uncertainty on an epic scale.
At the same time that city populations are surging, sensors and data collecting devices are proliferating. The Internet of Things (IoT) is expected to expand to almost 42 billion connected devices by 2025, generating more than 79 zettabytes of data. (One zettabyte is 1 trillion gigabytes.)
If applied thoughtfully, this massive collection of information can be used to better understand, plan and prioritize urban coping mechanisms. By more clearly visualizing the data and matching it with real challenges, we can shape the future. Welcome to the era of the digital twin (DT).
A DT is a digital picture—or a 3D visualization—of a city center and its complex systems. This tool enables city leaders to simulate scenarios that support short- and long-term planning and response. By integrating data about real-world objects (buildings, trees, sidewalks) and about infrastructure elements (water mains, sewer systems, connectivity conduits), along with relevant static data (permit regulations, building codes) and dynamic data processed at the point of data collection, also known as the edge (weather conditions, pedestrian traffic counts, vehicle movement), city planners can paint an instant picture of how a city behaves. This virtual environment can reflect reality in real time as well as test and predict potential outcomes.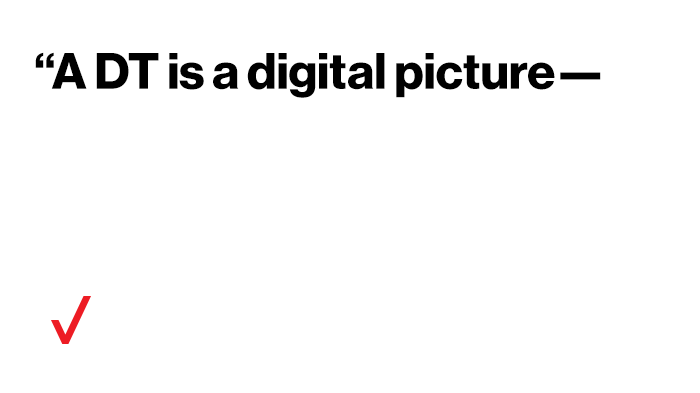 DT solutions have been at work in advanced manufacturing for almost two decades but are only now being used on the municipal level. Until recently, the technological firepower needed to make it all work simply didn't exist across an urban footprint. This sophisticated data visualization tool depends on advanced sensor technology and high levels of data collection, optimization and analysis, which require substantial computing power and bandwidth. Now that 5G networks are rolling out in cities across the United States, we should finally have the ability to realize the true potential of DT solutions.
Digital Twins will be powered by 5G.
Network speed and capacity will rapidly advance with the proliferation of 5G, the next generation of Internet connectivity. A foundational building block of smart cities—cities where connected technology and data enhance city operations and improve quality of life for residents—5G can bring DT solutions to life by taking IoT to the next level and enabling edge computing at scale.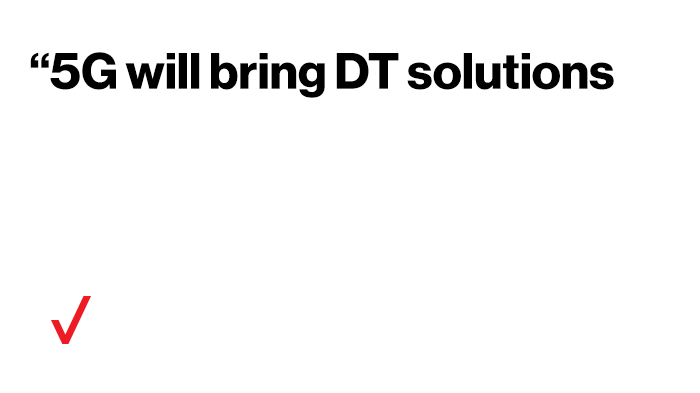 In a pre-5G world, cities could collect data on pedestrian flow, vehicle traffic flow or water flow, but processing and transmission were slowed by network capacity. Because of 5G's significant increase in speed, bandwidth and the number of connected devices it can support, massive amounts of data can be processed, transmitted and analyzed in near real time. Practical use cases can include pre-event preparation, real-time collaboration and response to natural disasters, and optimizing urban operations.
Disaster response
Disaster response is all about understanding the current scenario, controlling the unknowns, and communicating clearly and quickly. Factoring in complex local, state and federal government systems, healthcare providers, and logistics companies, response efforts can often be more of a scramble than a coordinated effort.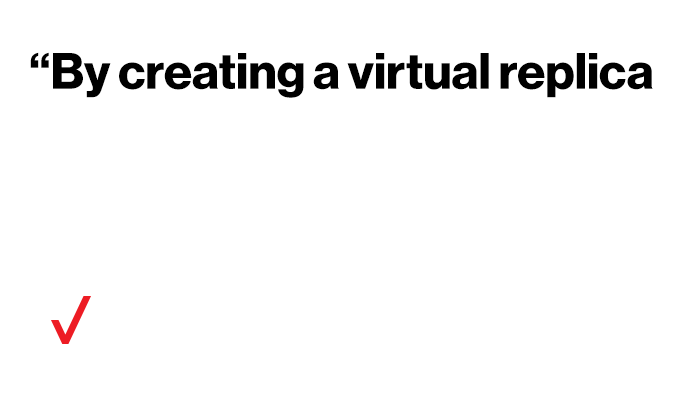 By creating a virtual replica before dangerous events like hurricanes occur, a DT can help mitigate this confusion and support response strategies. For instance, simulating the impact of high-water surges and wind gusts on the existing land and infrastructure can help predict critical elements such as the strength of the power grid, the necessary evacuation efforts and potential damage to structures. Aggregating these analytics helps leaders identify possible problems, prioritize action plans and potentially prevent the loss of life.
A DT can also act as a core support mechanism to map critical assets and track them in real time as catastrophic events occur. Because frameworks are already designed and data sets are already incorporated, diverse stakeholders can be quickly informed and decisions can more easily be made on routing food shipments, identifying power lines and saving lives.
Mobility and transportation
It doesn't take a disaster to prove the value of a 5G-enabled DT. The rise of autonomous vehicles presents an excellent scenario to test this emerging technology in a risk-free digital urban landscape. A virtual environment is much better suited than a city street to help planners learn from quickly changing parameters. Scenarios can be introduced, implemented and audited in a matter of minutes without the risk of adverse human impact.

A DT allows cities to re-create mobility nightmares and experiment with new approaches to improve traffic congestion. Imagine cities being able to avoid lane shutdowns due to construction or weather conditions, or enabling first responders to quickly and safely deal with a traffic accident.
A DT can also be helpful with piloting new approaches and technologies. Remember when alternative transportation options such as scooter, bike and ride-share companies first started to peak? The introduction of ride-sharing, for example, caught many city leaders off guard with midstreet drop-offs and pickups that interrupted traditional traffic flow. The convenience of the rider sometimes caused great disruption for drivers. A DT could have revealed potential scenarios and created a more successful implementation.
Think ahead to what new advances are coming related to parking, package delivery and more. Aided with real-time information, delivery drivers can optimize their routes and anticipate various package delivery options. Over time, this intel can help logistics companies simulate optimal and suboptimal scenarios. Better information leads to better planning.
A sustainable city landscape
DT technology can also increase general understanding about where, how and how much to invest in specific urban areas to mitigate environmental issues. By modeling city street design with predicted traffic flows and air quality, cities can optimize their models and more accurately predict the outcomes of specific responses such as street closures or speed limit reductions as well as add critical green infrastructure like electric vehicle charging stations.
Real estate developers and designers can use a DT in the planning process to help determine how to increase energy efficiency. By modeling building design elements like solar panels or rooftop gardens, or sustainable building materials like auto-dimming glass or lighting systems that increase energy savings, a DT can support eco-friendly decisions that don't have an adverse economic impact. Sustainability measures can be modeled before expensive systems are put in place.
What's next for Digital Twins and 5G
It's clear that a DT can play a major role in determining what's next for cities. By sharing information, case studies and early-stage outcomes, we can increase awareness of this powerful tool.
Simultaneously, it is critical to continue to build the 5G infrastructure on which a DT would rely. City leaders can support this effort by standardizing the permitting process and streamlining policies so that it is clear to carriers how they can invest and accelerate deployment.
As the world urbanizes, more cities will reach a capacity that requires new solutions. There is, and will continue to be, an urgent need to collect data, optimize its usefulness and visualize how it can be applied to urban challenges such as disaster response, transportation and sustainability.
Spread the word on how digital twin technology and 5G can make cities smarter. Share this story.
A DT can aid urban development in a substantial way by arming community leaders with data and analytics to improve cross-sector decision-making and planning. Visualizing the future limits the risk of making intractable investments based on outdated information or incorrect assumptions. Most importantly, it can help to create efficiencies and new ways of imagining population behaviors and engagement, and prevent catastrophic damage and loss of life. DT solutions can truly enable a bright and better future.