How 5G is elevating the esports fan experience
Team Dignitas vice president and former esports world champion Heather "sapphiRe" Garozzo on how 5G can keep professional players and fans connected.
Full Transparency
Our editorial transparency tool uses blockchain technology to permanently log all changes made to official releases after publication. However, this post is not an official release and therefore not tracked. Visit our learn more for more information.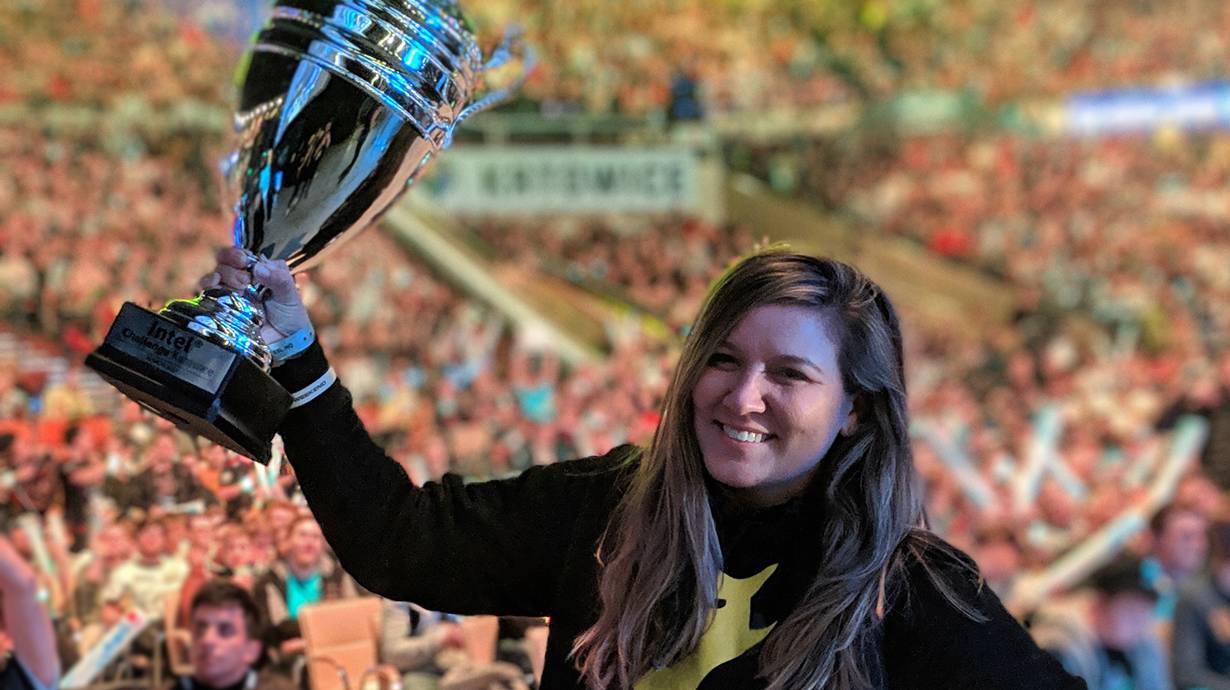 For decades, video games have been big business for those who make them. But in the past few years, they've also become a viable career choice for those who play them.
Today, esports—competitive videogaming—is one of the fastest-growing segments of the pro sports landscape, complete with lucrative contracts and endorsement deals for star teams and players. In 2021, the prize pool at The International (a major tournament for the game Dota 2), topped $40 million. Reflecting this growth, there are a growing number of esports scholarships and college programs, such as the Verizon Game Forward Scholarship for female students at Historically Black Colleges and Universities, which commits $1 million to increase female representation in gaming and STEM careers.
Perhaps the clearest marker that esports had arrived as an industry was the 2016 acquisition of Dignitas, a top esports team, by the Philadelphia 76ers—the first such acquisition for a North American pro sports team.
Dignitas, already a force to be reckoned with, has blossomed since then, signing additional players, expanding the roster of games they compete in and fostering one of the world's top women's Counter-Strike teams. Another milestone for Dignitas was its partnership with Verizon, which led to the creation of a state-of-the-art, 5,500-square-foot esports training facility in Los Angeles. Built from the ground up with Verizon 5G Ultra Wideband technology and featuring such amenities as a sports psychologist, performance specialists and chefs who offer players healthy meals, it may be the most advanced esports training facility in the world.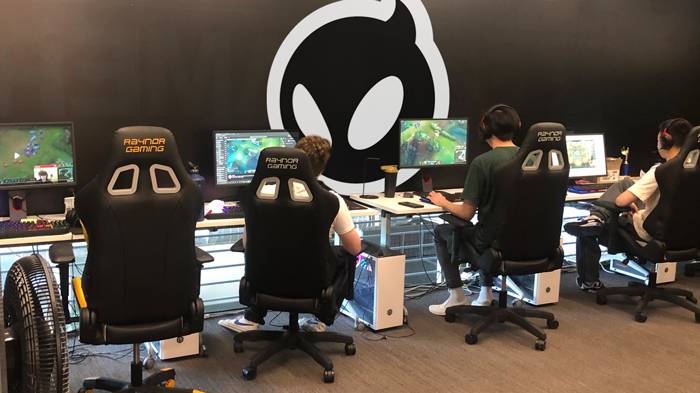 Verizon 5G Training Center
Staying connected is essential
Players and others involved with esports teams are some of the most digitally connected people on the planet, whether they're analysts across the country scouting new players and keeping tabs on the competition or permanently online players who, when they aren't training eight hours a day, stream the details of the rest of their lives to fans around the world. The high bandwidth and low latency that 5G can provide make it an ideal tool to create a seamless, flexible connection for all team members, at home and away.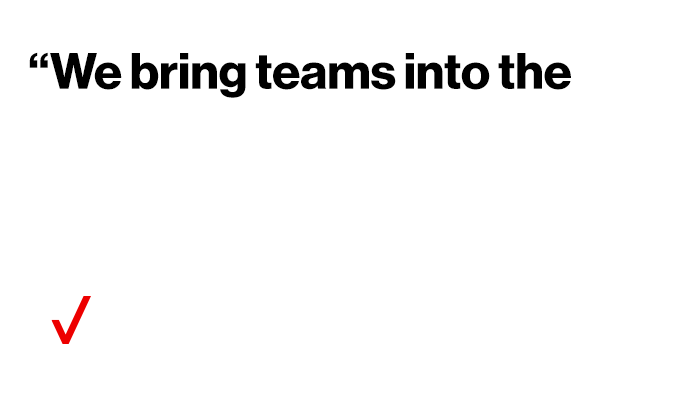 "What separates esports from traditional sports is that players are connected to their fans all the time," says Heather "sapphiRe" Garozzo, a former world champion turned manager for Dignitas' women's Counter-Strike team. "When we bring teams into the Verizon 5G Training Center for two-week boot camps before tournaments, the fans can't get enough of seeing inside that whole experience for the players. 5G can let players run full-quality IRL [in real life] streams, no matter where they roam around the esports training facility."
Historically, women's esports has been given less attention than men's esports. Dignitas and Verizon have used this opportunity to host some of the most-watched women's tournaments from the training center's competitive arena and Extended Reality (XR) stage. 5G also offered incredible flexibility during COVID-19 lockdowns. Fan events that would have typically been held indoors close to hard-line internet connections were moved into parking lots and other outdoor venues for safety. Fast, reliable 5G connectivity made it easier for players to compete over low-latency wireless connections, but also for fans all over the world to tune in to high-quality streams of popular "fan versus pro" games.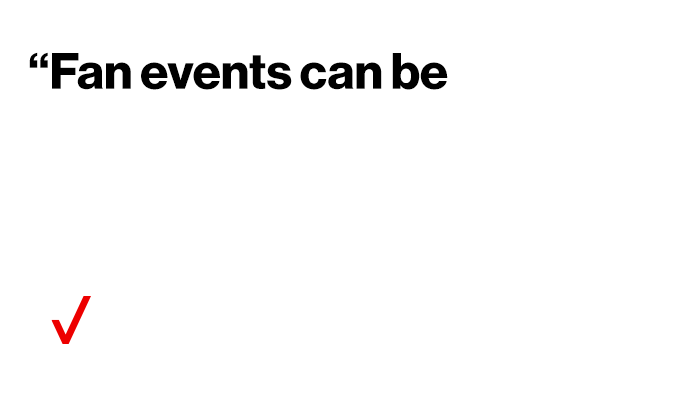 "Esports is purely merit based," Garozzo says. "Before our team was acquired by Dignitas, we were paying our own way to tournaments and ending up on the winner's podium. It would be like a AAA baseball team winning the World Series. It happens all the time, and it's one of my favorite things about esports. These fan events can be major talent magnets, and 5G is key to making them successful."
A need for speed
As esports grows more and more similar to conventional sports, its players must contend with many of the same difficulties, including grueling travel schedules, made all the worse when players' hotel rooms become their temporary training facilities.
"NBA teams go to proper gyms when they're on the road," says Garozzo. "But for our players, the computer is their gym." Crucially, esports games are constantly being updated, and players who don't stay current can quickly fall out of elite competition. "Imagine if the MLB changed the weight of the ball and the distance between the bases every few weeks," Garozzo says. "When things change this fast, it's incredibly important that players not lose practice time. Players on the road are at a real disadvantage if they don't have a fast connection to stay up to date."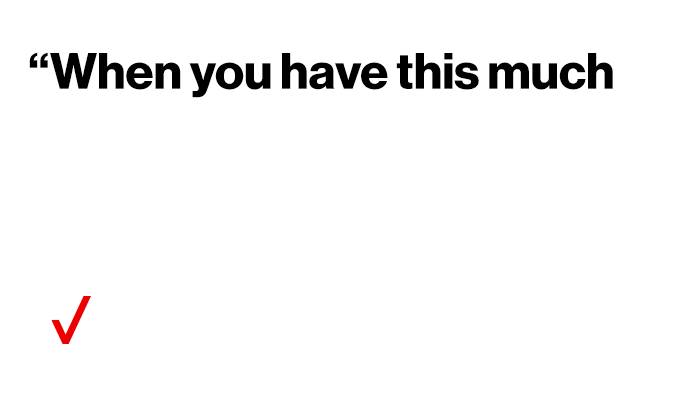 As with any sport, being a pro gamer is extremely demanding, but playing video games for a living does come with benefits, one of which is daily access to the Verizon 5G Lab. There, players have access to the latest high-end technological goodies, from specialized training rooms and content productions studios to ping pong tables, Nerf guns and an impressive gaming chair adorned with glowing competition keyboards.
"It's a streamer's paradise, basically," Garozzo says. "When you have this much fun at work, it's easy to forget that gaming is actually a job."