How 3D world-builders envision the metaverse
Immersive experiences in the metaverse could reshape how we work, play, learn and communicate. Here's what developers are most excited about—and how 5G is making it possible.
Full Transparency
Our editorial transparency tool uses blockchain technology to permanently log all changes made to official releases after publication. However, this post is not an official release and therefore not tracked. Visit our learn more for more information.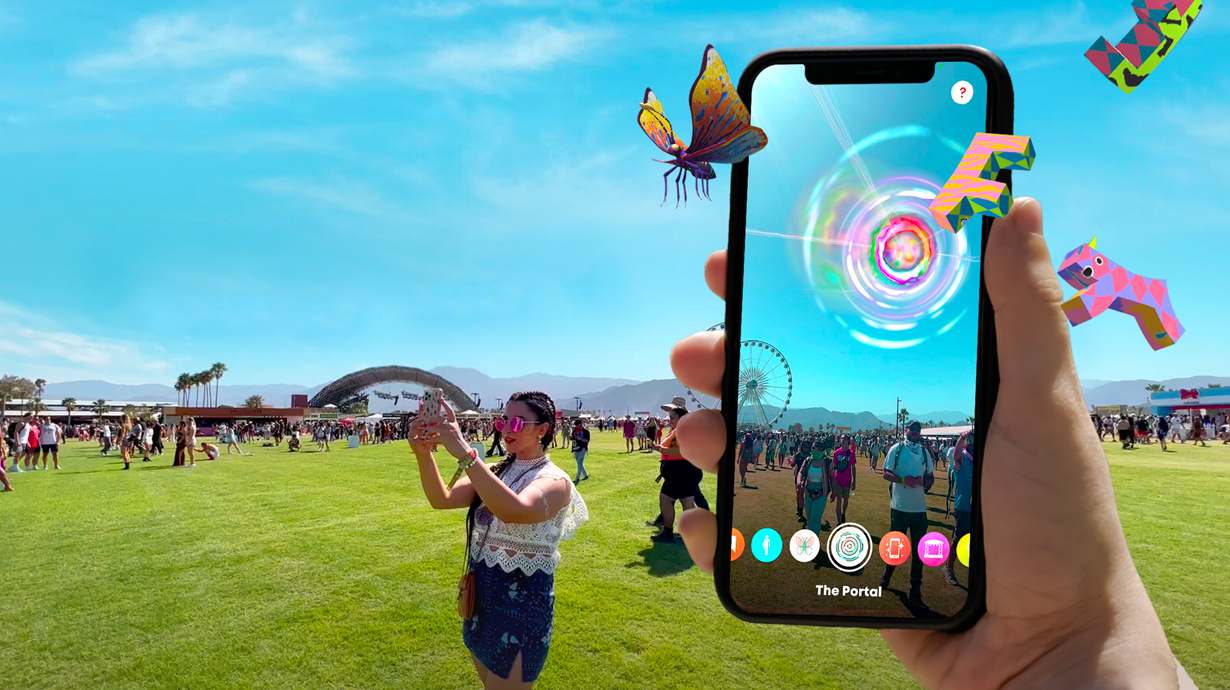 The metaverse is in its early stages and opinions vary on what it should look like, but the expectations are clear: The metaverse should allow users to interact with each other and with information in more immersive and personalized ways. And those immersive interactions depend upon virtual three-dimensional environments. As Joshua Ness, senior manager at Verizon 5G Labs, says, "As we start to think about what the metaverse can do, being able to build a custom spatial computing environment where companies or individuals can take action is going to be very, very important."
But what does it mean to build a 3D world, and how is that experience shaping the way developers (and eventually users) view the metaverse? To find out, we pulled together three experts who think about these experiences on a daily basis (including two who were involved in a Verizon 5G Labs panel discussion on this subject in early 2022): Courtney Rose, senior client partner and regional West Coast manager at Trigger, an extended reality (XR) dev studio and creative agency whose work includes the 360-degree WebAR experience of the 2022 halftime show for the Big Game; Tracy Wong, founder of VOOR3D and product owner and content strategist at ZEPETO, who focuses on metaverse fashion experiences; and Ness from the Verizon 5G Labs.
Q: What does the 3D design of the metaverse mean for the user?
Rose: "The metaverse" is a very broad term encompassing a lot of different technologies and platforms, including AR, VR, NFTs, blockchain, Web 3.0, wearables and more. With that in mind, users are going to be able to interact with people, games and brands in more immersive, informative and personalized ways. The 3D and immersive nature of the upcoming technologies will form the basis of the metaverse and will unlock new ways of working, communicating, learning, playing and living.
Wong: It all depends on what you want to achieve. We go to different stores to try or buy different things. We attend different events to achieve different experiences. We go to a concert because we want to listen to music. We go to a comedy club because we want to laugh at something. The whole experience of the metaverse is a mirror of what we can achieve in the physical world.
Q: What does it mean for developers?
Ness: Initially, 3D world–building is going to be driven by people building what they want to see. It's going to be people who are building the type of virtual worlds or environments that they would like to live in.
Rose: As [3D world-building] tools become mainstream, we expect to see entirely new social networks, marketing and business opportunities emerge. We're already seeing an entire industry of creators emerge who can start their own businesses building AR with little to no prior experience.
These technologies require a fast network connection because of the large amounts of data involved; most of these experiences will be incredibly limited when used on the go if you run on anything less than 5G. Developers should keep this in mind. An experience designed without considering the end user's connection will likely lead to a poor user experience.
Wong: Developers and content creators should consider the throughput of their products and assets when being delivered to the end users. That would greatly impact the overall experience. ZEPETO is a mobile-based metaverse, and that's one major thing that our developers need to keep in mind as they create our experiences.
But all developers also need to keep in mind trust and safety. When you have a metaverse, you have a group of strangers coming together, doing things together, interacting with each other. You don't want there to be bullying. You don't want it to be an echo chamber of something bad. Designing environments and experiences where everyone will thrive is a major thing that developers have to think about.
Q: What will it take for 3D experiences to become more widespread?
Rose: We will need 3D content creation tools and easy-to-use development tools. Platforms like Roblox, Snapchat's Lens Studio and Meta's Spark AR Studio are already enabling developers and designers at all levels to build and publish immersive experiences. They do this by creating great documentation, an easy-to-use platform, low or no-cost options, and the ability for developers to capitalize on their creations.
In regard to users interacting with these worlds, a few things need to happen:
People will need access to head-mounted displays through which they can experience the physical and digital worlds simultaneously

Today each digital world is a self-contained environment. The barriers between them need to go away or become seamless to the user so that they don't have to manage a different crypto wallet or avatar for each experience.

There needs to be more than just "fun" content, these platforms need to provide utility.

More people need access to the high speed and low latency that 5G can provide to have these experiences while on the go.
Wong: There are definitely hardware limitations right now. Hopefully that will change in the future. And when it gets to the point where it's as easy to use as a smartphone, with the speed and power to make it even more realistic than it is now, adoption could explode. And since the metaverse will pretty much become a twin to our physical world, interoperability needs to happen across all platforms for it to realize its potential.
Q: What do you think will lead to broader acceptance of the metaverse?
Wong: Right now, there is a lot of focus on entertainment, social media, connecting with other people. But eventually, these experiences should see more use in areas like education, training, medical—and then the possibilities are endless.
Rose: Gamers have been playing in 3D spaces for a long time, so they'll catch on quickly, but it's the utility-based experiences that will make a non-gamer start saying, "Oh wow, I understand why we need this." The rollout of 5G is a key to this; as more people gain access to faster network speeds on the go, it will allow for lower latency and content to be rendered on the cloud instead of on-device. As a result, users should be able to unlock richer experiences on the go on more devices.
Ness: Interoperability is a key step. In order for all of this to be successful, interoperability will eventually happen. I can't tell you when or how, but ultimately no one's going to want to have three different VR headsets, however big or small they become, so they can access different types of things. That doesn't make any sense, and the internet doesn't operate that way.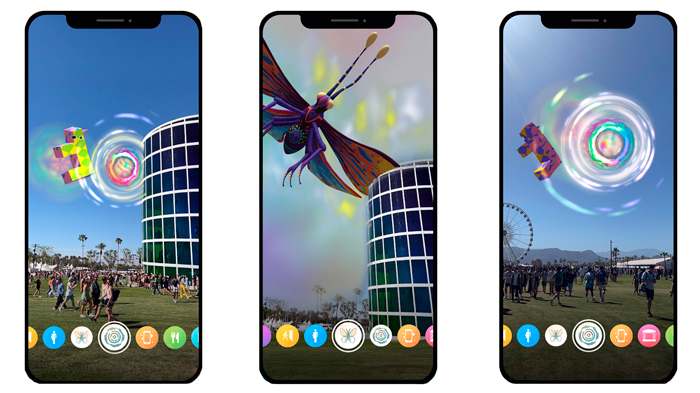 Image credit: TriggerXR
Q: What are you excited to see next?
Rose: Imagine if we gave everyone the ability to create 3D virtual content as easily as taking a photo. We will no doubt unlock new ways to tell stories, discover ideas and tap into inspiration for innovation and growth.
Wong: I love all the creativity that's enabled by this, and the democratization of a lot of things that people can do because you're removing a lot of physical barriers. At the same time, I hope it helps us realize that face-to-face human interaction has a lot of merit, and that there's a lot of beauty in the real world—there is a lot to enjoy. It would be exciting to see the two worlds intertwine into a "phygital" space, giving people the option to enjoy either or both at the same time.
Ness: It's the variety of ways that the metaverse can empower people and allow them to get out and interact with the world in the way in which they want to be seen. It can help people feel connected, productive and empowered, as well as entertained. This thinking has really woken me up to the idea that these technologies must move forward.