5G and the future of live event broadcasting
The high speed and low latency that 5G can provide can help make live event coverage more efficient for broadcasters—and even more engaging for viewers.
Full Transparency
Our editorial transparency tool uses blockchain technology to permanently log all changes made to official releases after publication. However, this post is not an official release and therefore not tracked. Visit our learn more for more information.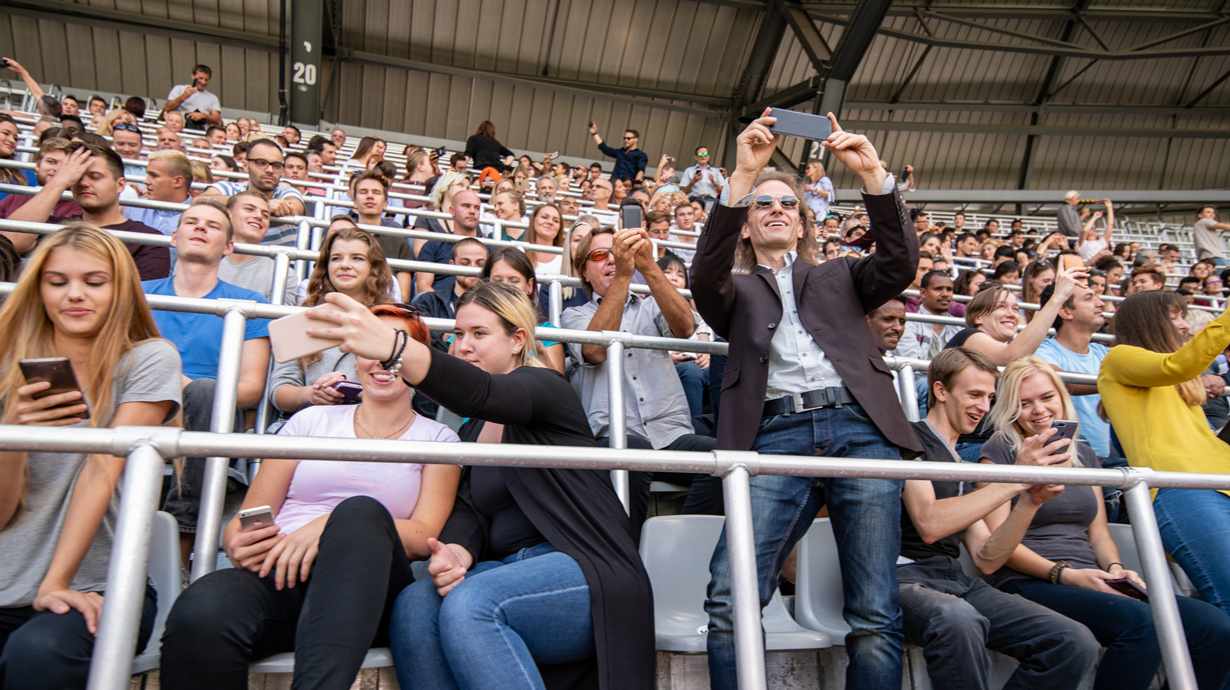 Imagine watching a football game from home and being able to toggle between different perspectives—one moment looking over the entire field of play, the next seeing it the way coaches do, from the sidelines, and the next, perhaps, watching it unfold from the perspective of a player on the field. Or maybe you're attending a concert in person, and, even if you're in the seats farthest from the stage, you can get a close-up view of the performer or watch a behind-the-scenes livestream on your phone.
5G is already reshaping live event coverage for broadcasters and viewers alike, and these are just two examples of what could, in the next few years, become common for many live events. For broadcasters, the technology has the potential to reduce production costs and open up new creative possibilities for covering sporting events, concerts, news-related moments and more. For viewers and fans at home or at the event, 5G could lead to a more tailored, immersive experience that could change expectations around what event coverage should be.
"We're shifting toward a more mobile, more nimble kind of journalism," says John V. Pavlik, Ph.D., professor of journalism and media studies at Rutgers University. "The media can respond more quickly and be where the stories are happening, whether it's sports or an Emmy Awards ceremony or breaking news."
This creates the prospect of more and different live broadcast content that can be tailored and made more relevant to a user's needs and interests.
Reducing costs, boosting coverage
Traditional television live broadcasting relies on trucks that can transmit a live signal—often via satellite uplink—back to a TV studio or network broadcasting center. 5G could make some of those trucks unnecessary, because it offers the potential to transmit massive amounts of data, including high-resolution video, from a device such as a cell phone directly to the studio.
"Broadcasters will be able to have journalists in more places, and they won't need to have five trucks to be in five places," Pavlik says. Although TV stations may still want to use a truck in some cases, Pavlik says, for many live situations, they might deploy one- or two-person teams equipped with devices that connect directly to public 5G networks.
This could help reduce production costs by up to 90%, according to mobile network industry group GSMA. The technology can also simplify broadcast productions.
"With 5G, you can connect cameras wirelessly without having to worry about running a bunch of cables," says Eric Nagy, director of sports partnerships and innovation at Verizon.
This could lower the cost of newsgathering overall, making 5G a potential boon for local journalism, which often faces budget constraints that can impact coverage, Pavlik says.
Changing viewer experiences
For big events, 5G enables more complex coverage, Pavlik says. While fans get the excitement of a shared live experience, when connected to the mobile network they can also use 5G-enabled devices to toggle between an array of additional perspectives and content.
At the 2022 Indianapolis 500, for example, connected fans with 5G-capable devices and the official INDYCAR app could customize the way they watched the race by choosing from among seven real-time angles of the race—the main broadcast plus six others. It was made possible by Verizon's 5G Ultra Wideband, available in select areas, and 5G Multi-View for those at the venue.
At the same time, fans watching from home could get their own immersive experience of the race through an augmented reality (AR) portal powered on the back end by 5G called Verizon 5G Ultra Pass. The portal provided 360-degree views and exclusive camera angles.
Pavlik imagines a world where 5G's potential for high speed and low latency, along with the availability of ever more cameras and features, could allow broadcasters to create an even more immersive experience for viewers. Instead of using phones as second screens while they watch at home, viewers could have more access to full virtual reality experiences during live events.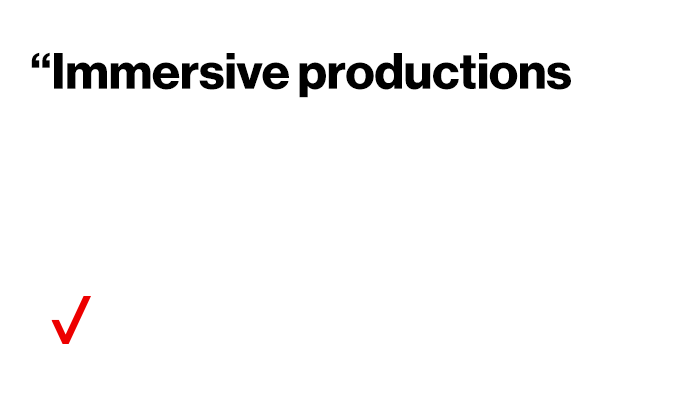 "These immersive productions can give fans a real sense of presence and access," Pavlik says. It's a combination of real life and the metaverse that artists are already toying with.
For instance, Verizon's 5G Labs partnered with Capitol Music Group and Motown Records, along with Motown artist TheHxliday, to create an immersive concert experience in 2021. TheHxliday performed live on a virtual computer-generated set. His performance was transmitted in 180-degree livestreams that were available through, among other platforms, Oculus VR goggles.
Foreseeing a future with fans in focus
Wherever 5G takes live broadcasting of major events in the future, one thing is certain: The viewers—and fans—will always be the focus. And broadcasters want to give them the chance to have a unique experience.
"People like to customize things," Pavlik says. "I watch the concert from this side, you watch it from that side. It's still the concert, but I experienced it a little differently." As the technology evolves, it's likely that viewers will increasingly be able to choose their own version of a live event, with an individualized viewpoint, even as they watch in their living room with family members or attend an event with thousands of other people.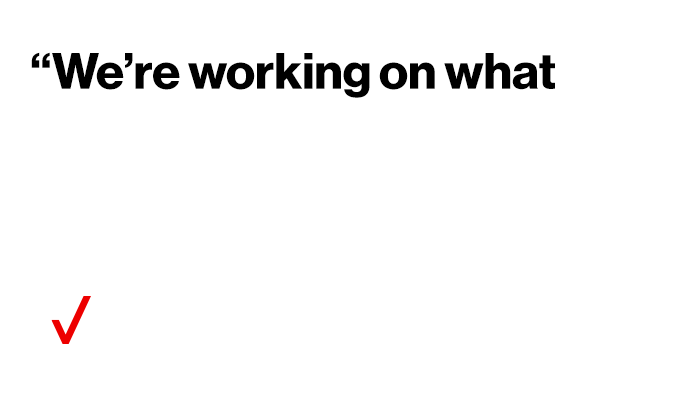 "With events, it's all about the fan experience," says Nagy. "We're leveraging our partnerships to further develop what events and that experience could look like in the future. We're working on what comes next."