5G, creativity and the future of livestreaming: Q&A with TheSushiDragon
Twitch streamer TheSushiDragon is pushing his live productions to unexpected places—like Utah's salt flats. His not-so-secret weapon? Verizon 5G.
Full Transparency
Our editorial transparency tool uses blockchain technology to permanently log all changes made to official releases after publication. However, this post is not an official release and therefore not tracked. Visit our learn more for more information.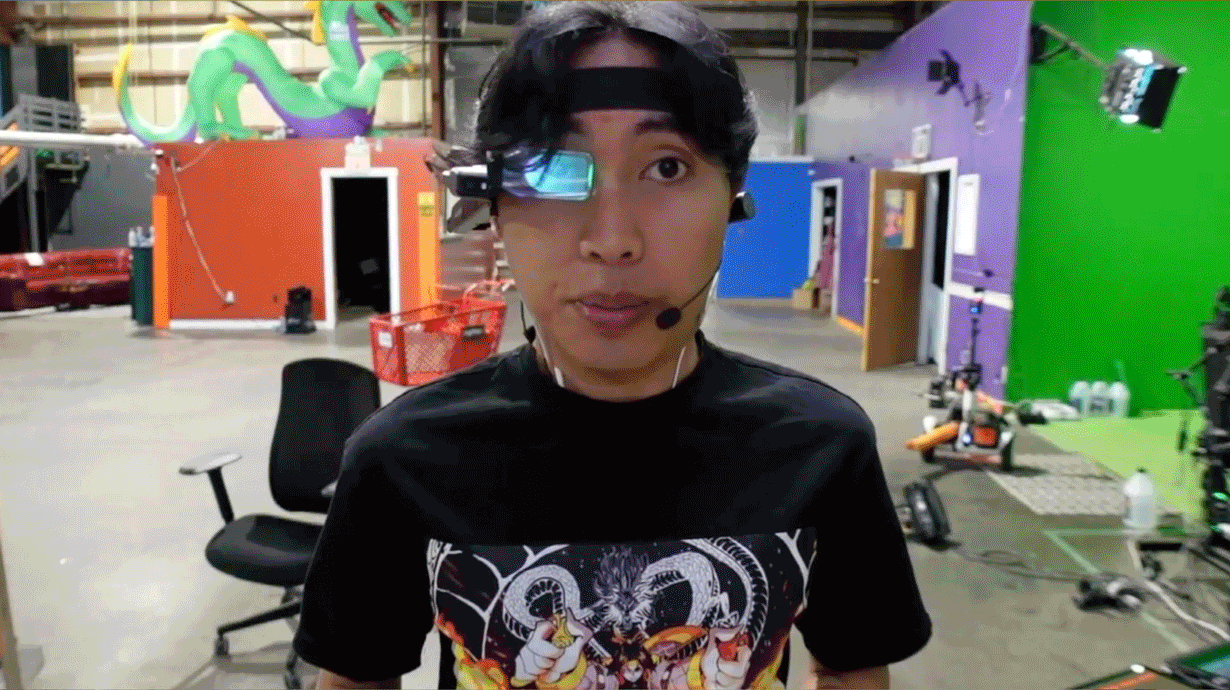 It's early June, and Stefan Li—aka well-known Twitch streamer TheSushiDragon—is livestreaming from a location in Utah's salt flats, roughly 30,000 acres of empty desert landscape, where Verizon 5G is available. He's trying out the latest version of his Portable Production Pack, a backpack that lets him stream in real life from more locations and still keep trademark effects like voice changers and animations. The system includes four cameras, six microphones, laptop and more—and it connects via Verizon 5G.
During the livestream, TheSushiDragon's excitement is obvious, even when his electric skateboard gets stuck in salt that's wetter than expected. "It's one thing you can't really account for—the conditions," he says to his live audience, not missing a beat as he changes camera angles and gets footage from a drone.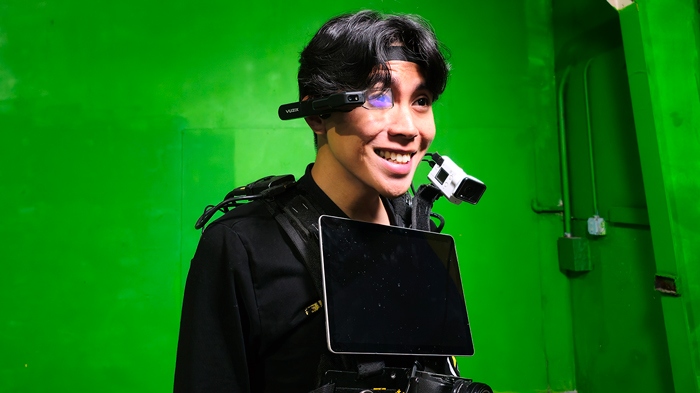 This freewheeling and energetic approach has helped Sushi attract nearly 300,000 followers in his six years on Twitch, a livestreaming platform better known for the gamers who broadcast matches and offer commentary while responding in real time to viewer comments. And Li has no intention of changing his approach, especially with the development of his Portable Production Pack. Here, TheSushiDragon shares what got him here, and how 5G livestreaming could help him get where he wants to go next.
Why livestream from the salt flats?
TheSushiDragon: It was a completely random thing. I was traveling with my portable production pack, and someone in the chat said, "Hey, you're in Utah, want to check out salt flats?" And I was like, "What are those?" It's this huge place, just completely empty, like 30,000 acres of freedom. I wanted to show my audience something unique and amazing and ambitious.
It all happened because 5G is a thing. The fidelity of my livestreams is looking way better now than it was in the past. And where I was in the salt flats, my connection was really good. That stream was one of my most amazing streams.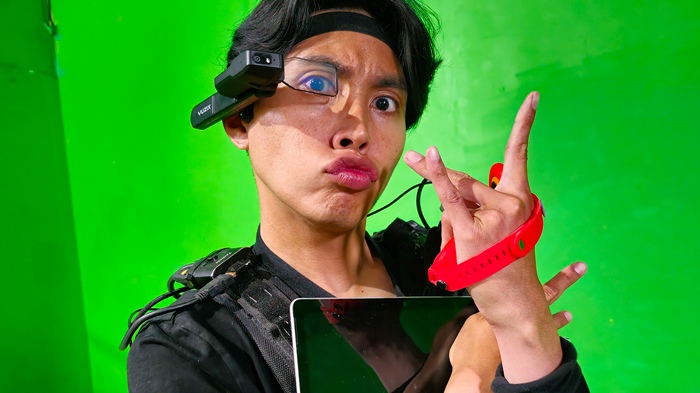 What's going on in that backpack?
TheSushiDragon: I started developing this backpack about three years ago. It's a portable production pack where I have control of multiple cameras. This allows me to create a livestream that not only looks entertaining for people, but it's entertaining for me too. That's the core value. I have ADHD, the hyperactive one, and I would get very bored if I was using just one camera. I need multiple cameras, I need multiple effects, I need interaction, I need immersion.
The backpack allows me to offer multiple perspectives. It's multiple cameras, multiple microphones, and it all connects through a cell phone. When I'm livestreaming, I'm teched out. I have a suit, I have this eye monitor, I can change my voice, I can change my face. I can switch to a drone shot. I can mix and fade out, fade in, do a cinematic fade out, or add some music. It feels like a live movie.
Where does your energy come from?
TheSushiDragon: If I'm not entertained, I cannot fake this amount of energy. That energy really comes from having all these toys, like being able to switch to a drone shot while you're on an electric skateboard, and from the engagement with chat.
When I see real-time messages saying, "This is the greatest thing ever," or, "I want this to be the future of livestreaming," it's the biggest reward.
What do your fans typically not see when it comes to your livestreaming?
TheSushiDragon: I show my entire process on stream because there's no way I could do all this and then not stream it. When I'm transparent with the chat, my audience comes along on the journey.
That said, they're now starting to see more of the startup and shutdown process, especially in the warehouse where my streams are based when I'm not using the backpack. It's more automated now, but my stream used to take an hour just to set up, and that was painful. But I would always ask, "Why is this taking an hour?" and then work to automate it. Now I push one button, and my entire warehouse studio starts up. The lights turn on, the cameras turn on, the robots around the studio turn on. It's all using consumer technology that's available now, using it in creative ways. I'm a one-man, sometimes two-man, production. I do this because I subscribe to the fact that you don't need a huge budget to create something ambitious.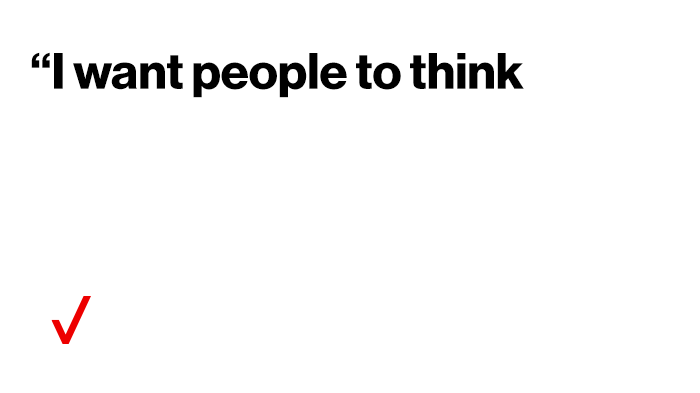 What are some of the biggest changes you've seen in streaming in your six years at Twitch?
Six years ago, people thought Twitch was just for video games. Now, live productions are becoming more popular.
I want to see more of that. I want people to think Twitch is live creativity. I want people to think Twitch is where you go to make your own live cooking show, make your own travel show, make your own podcast.
What are you looking forward to sharing with your audience next?
The backpack now has 99% reliability, so there will be less of me sitting in front of a computer and researching, and more experiences like the salt flats or the livestreaming I did from Malibu.
They can expect more shows, too. More technically explorative, experimental and ambitiously chaotic shows will come out because now that the tech works, I can do a lot more creative expression.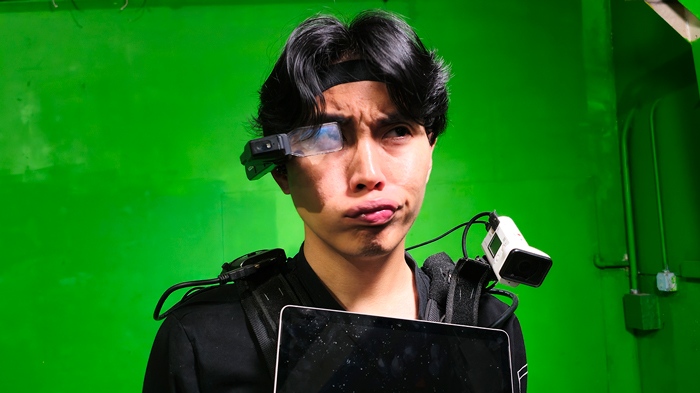 How do you think 5G could influence livestreaming and other creators?
As a real estate agent would say: location, location, location. Literally, 5G livestreaming has opened my eyes to this. I grew up in Hawaii, and there was no cellphone connection there. Now, with 5G, I can share more of the types of experiences I had growing up in Hawaii and I can stream it live.
Sharing live is a different experience than recording a video to post later, because it's the same way you felt it. You felt it live. You felt it in real time.
Just showing landscapes in areas that didn't have that kind of connection before, that's what I'm truly excited for. Whatever it takes to get the world more connected is going to benefit not just my stream, but I believe humanity. We're social creatures, and the more connected we are, the better it is.
Verizon is the most reliable 5G network in America.1 See what 5G can do for you.
---
1. Based on most first-place rankings in RootMetrics® 2H 2022 assessments of 125 metros. Experiences may vary. Not an endorsement. Tested with best commercially available smartphones on three national mobile networks across all available network types. Your experiences may vary. RootMetrics rankings are not an endorsement of Verizon.