Making the Most Reliable 5G Network
You don't build the country's most reliable 5G network overnight. Here's what it takes for Verizon to ensure its network continues to beat customer expectations for quality.
Full Transparency
Our editorial transparency tool uses blockchain technology to permanently log all changes made to official releases after publication. However, this post is not an official release and therefore not tracked. Visit our learn more for more information.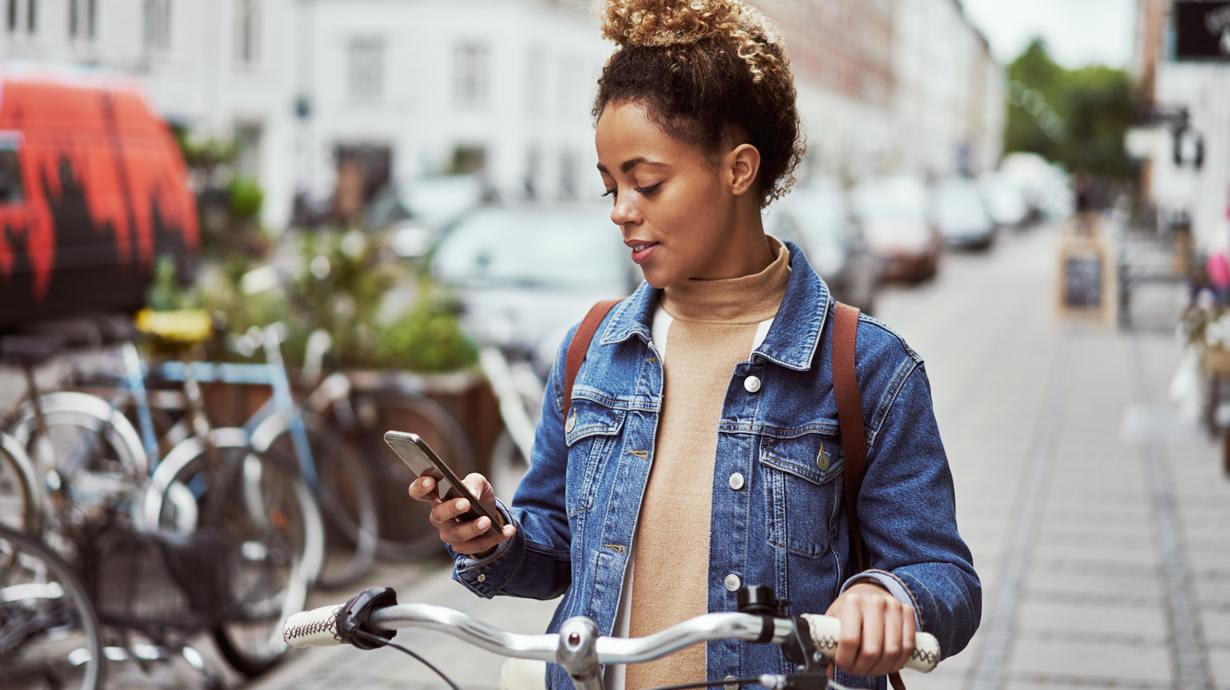 In July, Verizon was awarded the RootMetrics® US Overall RootScore® Award for the 18th straight test period—more than any other carrier in the report's history1. And in RootMetrics' August State of 5G in the U.S. report, the independent mobile analytics firm announced that Verizon provided customers the most reliable 5G experience in the U.S. for the third consecutive test period.
Awards and recognition are great and Verizon is proud of them, but Verizon engineers are more proud of why their network has been and continues to be so successful. For Verizon, the formula for success looks like this: Spectrum + fiber + advanced technologies = reliability. Here's what that means.
Spectrum: Adding more lanes to the highway
Spectrum is a key ingredient in running the country's most reliable 5G network. It is the range of radio frequencies used by wireless signals.
"Spectrum is how you access the network–it's real estate in the sky," says Karen Schulz, who manages communications for Global Network and Technology at Verizon. "Think about spectrum as lanes on a highway. If you have 20 or 40 MHz of spectrum, that's a few lanes on the interstate." But Verizon has a superhighway: "We have on average 161 MHz of spectrum in markets where we have C-band spectrum, and in some markets we have up to 200 MHz," Schulz says. "That much spectrum means greater system capacity and higher data speeds than our 4G LTE network."
By the end of 2023, Verizon will have access to a total of 2,036 MHz of spectrum—295 MHz of Sub 6 GHz spectrum (low- and mid-band) and 1,741 MHz of mmWave spectrum (high-band).
"That's a really huge, wide highway and moves data very, very fast," Schulz says. "It's the first part of what makes us so well positioned to be the most reliable 5G network."
Fiber: The backbone of a reliable experience
It might seem counterintuitive, but fiber-optic cables are a critical component of reliable 5G wireless communications. While towers and 5G nodes provide wireless connectivity to a world of devices, the towers and 5G nodes themselves are hard-wired to the rest of the network.
Verizon now connects nearly 48% of its cell sites with its own fiber-optic cables, and is on track to reach about 50% by the end of 2022. By owning and operating its own fiber-optic cables, Verizon can rapidly meet changing capacity needs; control upgrades and repairs to fiber cables and electronics; and add more security, control and reliability to network operations. "We can control our own destiny," Schulz says. "We can fix things faster if they break, we can adjust our fiber to handle the capacity that we need to handle, and we're not paying somebody else to run our data back and forth throughout our network."
Kevin Smith, vice president of Planning and Technology for Verizon, describes fiber as a critical part of a reliable network. "If networks are the oxygen of the digital era, fiber-optic cables would be the central nervous system," Smith told gatherers at the Optical Networking Summit in October 2022. "Fiber networks play a largely unseen but essential role in connectivity, enabling ultra-high capacity, speed and low latency."
On top of this, Verizon announced in August that it is quadrupling the capacity in its fiber network core, which is the system used to move customer data. "When the overhaul of the core network is complete, Verizon will be able to support 115 Tbps (terabits) of data (per second), the equivalent of almost 24 billion streaming songs, at any given moment," Smith said at the networking summit. The company will have the ability to scale to 230 Tbps in the coming years.
Advanced technologies: Reliably faster connections
What do we mean by "advanced technologies"? There's a long list, but one example is Verizon's move to a cloud-based, virtualized infrastructure. In September, Verizon announced that it had already deployed over 8,000 Virtualized Radio Access Network (VRAN) cell sites, with a goal of deploying over 20,000 by the end of 2025. That allows network management to be handled remotely using software for network configuration changes and scaling that's more dynamic. When those adjustments are made in a cloud environment, enhancements can reach customers more quickly and efficiently.
"This advancement means it's easier to make changes to the network and quickly provide services to the customer," Schulz says.
In addition to virtualizing the network from the core to the edge, additional ongoing technology advancements include deploying the 5G core with Verizon's proprietary cloud platform built specifically for telco workloads, using artificial intelligence to drive reliability and performance, continuing to develop edge computing capabilities to drive down latency and continuing to advance antenna configurations to drive speed and efficiency. All of these advancements contribute to the reliability, robustness, customizability and security of Verizon 5G.
Why reliability matters
5G phone penetration is expected to reach more than 60% in 2023 and hit more than 80% by 2025—the fastest adoption of any new mobile communications generation so far. And as adoption continues to grow, usage is expected to climb sharply.
"We're continuing to see 5G usage accelerate as our customers experience its benefits, like incredible boosts in speed, the ability to stream video and audio in HD2, and the ability to get console-quality gaming on the go," Smith said at the networking summit.
Those customers will continue to expect a reliable, secure connection, which means Verizon's reliability story is just getting started. 
See what Verizon 5G can do for you.
---
1. Based on rankings from the RootMetrics® US National RootScore® Report: 1H 2022. 18 consecutive wins based on the RootMetrics® United States RootScore® Reports: 2H 2013-1H 2022. Most reliable 5G network based on more first place rankings in RootMetrics® 5G data reliability assessments of 125 metro markets conducted in 1H 2022. Tested with best commercially available smartphones on 3 national mobile networks across all available network types. Your experiences may vary. The RootMetrics award is not an endorsement of Verizon.
2. HD availability may depend on the specific Verizon data plan in which a customer is enrolled.