Click and go: The future of mobile streaming comes to life at TwitchCon
Verizon is working closely with content creators to make IRL Twitch streaming as easy as clicking a button. And 5G is helping bring those pro features to life.
Full Transparency
Our editorial transparency tool uses blockchain technology to permanently log all changes made to official releases after publication. However, this post is not an official release and therefore not tracked. Visit our learn more for more information.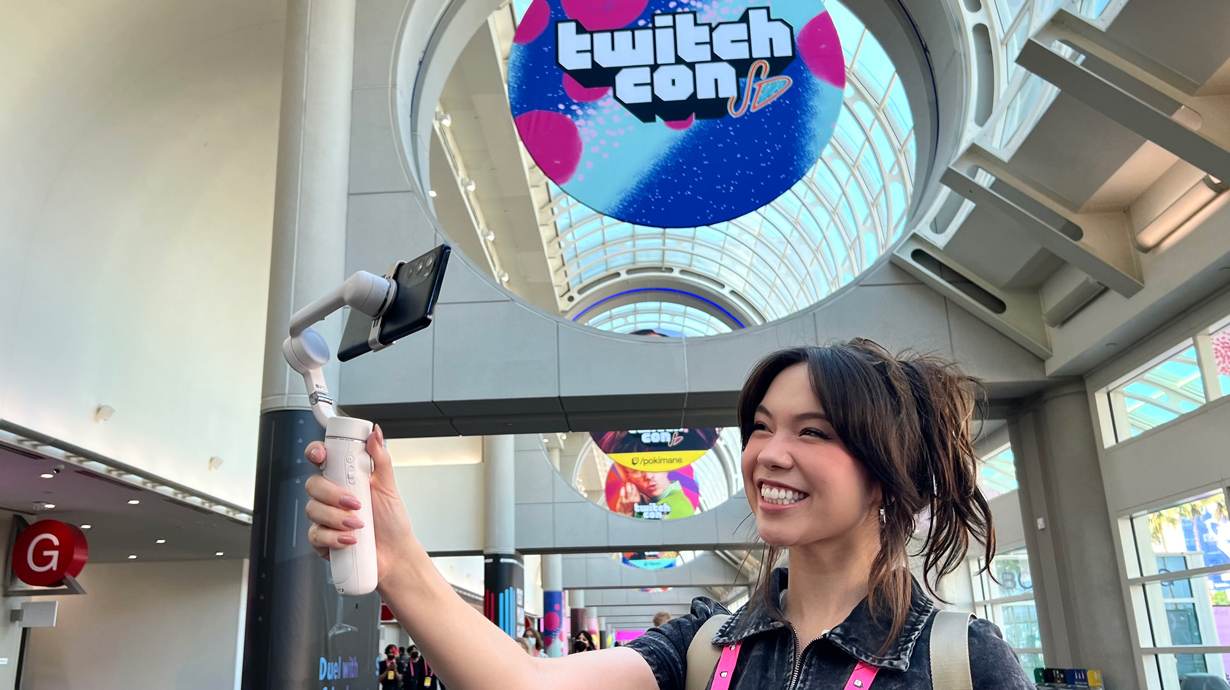 As Amber "@AlarmingAmber" Pettinato neared the entrance of TwitchCon 2022—a gathering of more than 30,000 Twitch content creators at the San Diego Convention Center—she was simultaneously walking and streaming to her nearly 1 million followers. No surprise there; after all, "streaming is my biggest passion," Amber says.
So why did one follower express such shock, commenting, "OUTSIDE STREAMING??"
It was because Amber doesn't normally do mobile streams, and she didn't seem to be carrying any of the gear that a typical IRL (in real life) mobile stream requires: a camera, a backpack of batteries, cables and computer equipment to maximize the camera's connection for the high-definition video feed that's necessary to keep viewers' attention.
Instead, she was streaming with just her phone, using a trial version of a 5G Mobile Creator Studio app from Verizon. The app combines features such as front and back camera views, customizable overlays and one-touch streaming to make mobile streaming easy.
The app allowed several streamers to ditch the bulky backpacks and produce the first mobile on-site streams at TwitchCon.
Reducing streamer friction—and helping creators create
What is Twitch? For those who don't know, Twitch is a livestreaming platform most notably used to stream video gaming. Gamers broadcast matches and offer commentary as they play, and the streams often show both the gamers and their game screens. The platform features other kinds of content as well: music performances, charity fundraisers, instructional sessions and more, from more than 8 million streamers (as of July 2022).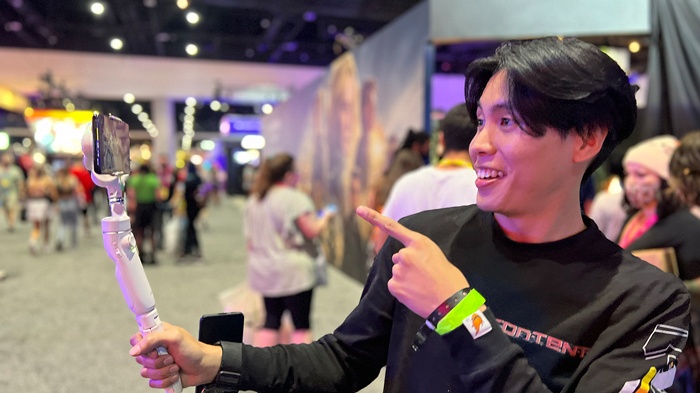 As the number of streamers grows, so does the need for production equipment. Streamers use high-end cameras and streaming software to reliably and consistently produce a quality experience for viewers—after all, nobody wants to watch a pixelated or an overly laggy video feed. But outside a studio, managing all of this equipment can be a challenge. Add in a backpack of batteries and equipment—which can cost thousands of dollars—and IRL streamers have a lot to manage, and that management can sometimes get in the way of the broadcast.
"Streamers have this thing called streamer friction," says popular streamer @TheSushiDragon. "If something is really hard to turn on or connect, it just kills the mood and the energy and kills the flow." And that can be devastating when a video is live.
That's where the 5G Mobile Creator Studio app that the creators tested comes in. The idea behind it? "We want to make it easier to just go live, anywhere, any time," Sam Dhanda (@theChaosMerchant), lead creator platform engineer at Verizon explained during a panel discussion at TwitchCon. "When I first started streaming, trying to get set up with anything and trying to get all this stuff to work together at your home studio was challenging. We want to change that so it's not rocket science—with the click of a button, you can do what it took Sushi years to figure out."
When combined with 5G and mobile edge computing (MEC), the creation process—and the results—could get even better. The high speeds and low latency that 5G and MEC can provide allow for remarkable video streams, processing power and storage.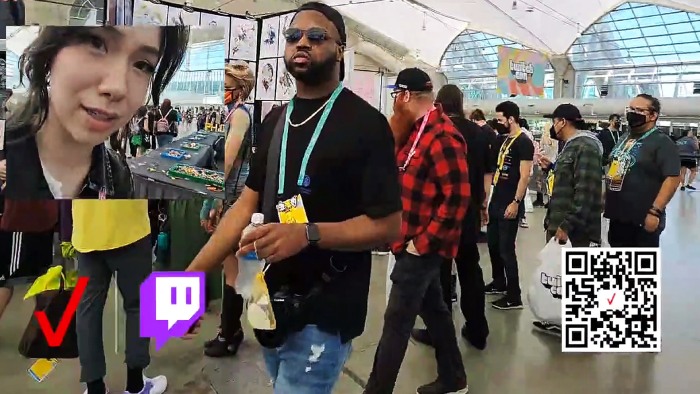 What streamers say is next in IRL streaming
Streamers who used the trial version of the app at TwitchCon are helping to shape the next iteration of the Mobile Creator Studio. "The feedback is helping us prioritize the items on our list," Dhanda says. "From asking for the ability to flip the camera to create transitions to the ability to customize the user interface to match the streamer's needs, we got a lot of great input."
"The whole reason we went to TwitchCon is that we wanted to show something built for creators by creators," Dhanda says. "After all, they're the community that's going to use it."
And the streamers? Here's more of what they had to say.
@QuarterJade: "I'm more comfortable with it [because it's on a phone]. I've been traveling so much and I'm not that tech savvy so I don't want to bring all my gear with me, but if I could stream reliably on my phone I'd do it all the time, wherever I go. I would love to."
@TheSushiDragon: "I think the future of content creation for streamers is big productions but in small packages. Streaming and Twitch in general is, you have your own show, how do you control your own show efficiently and sustainably. And let me tell you, this is the easiest IRL stream I've ever done."
Verizon is the network America relies on. See what 5G can do for you.