A Salute to Our Veteran Recruits
A Salute to Our Veteran Recruits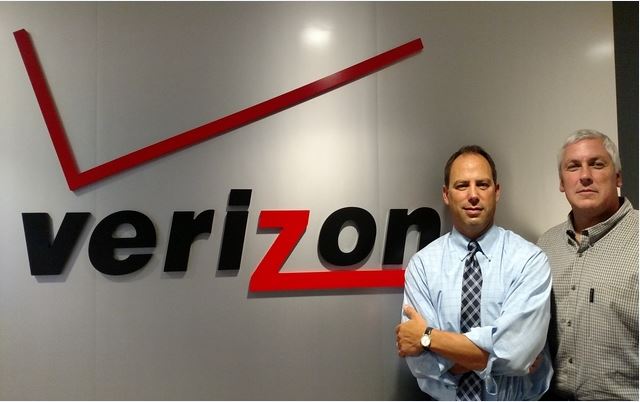 From left to right: Einar Bredeson and Chris Shunk are featured in the above picture.
Computerworld honored seven companies, including Verizon, that have gone above and beyond in their commitment to hiring veterans in Information Technology.
Verizon was recognized for its regional military recruitment teams, military spouse support, online military skills matcher tool, targeted training to veterans and transitioning soldiers, and military talent network.
Einar Bredeson, IT director of client account management, was highlighted for his leadership and commitment in the  Army and at Verizon.
"As an infantry rifle platoon leader in the U.S. Army, I learned early on the importance of clearly communicating mission objectives and the commander's intent.  It's no different in IT –soldiers and employees alike need to know the "why" behind the work they are doing," says Bredeson.
The IT team couldn't agree more.
"From my experience with veterans in my organization, leadership, commitment and reliability are traits that stand out," says Chris Shunk, Verizon's vice president of IT. Bredeson observes: "Veterans bring technical skills and many intangibles with them to Verizon.
This article was contributed by Derek Gaughan, who is on the communications team at Verizon.