Secrets From a Customer Service Recruiter: Diane Marie Spohn
Secrets From a Customer Service Recruiter: Diane Marie Spohn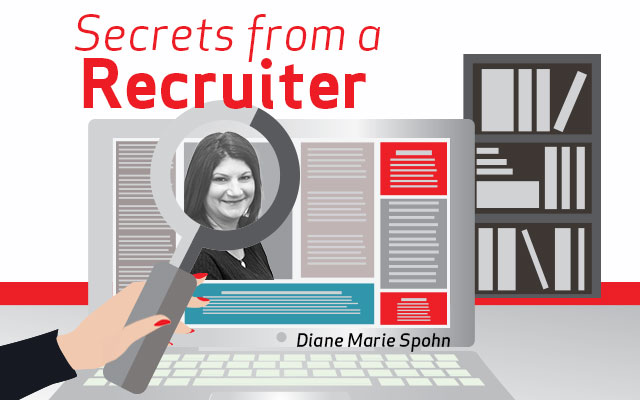 Our talent acquisition team is always on the lookout for diverse recruits. And we've uncovered some recruiting secrets below that'll help you stand out when pursuing a customer service career with us. Here is the inside scoop on applications and resumes, to give you the best shot at impressing our team.
"When we ask candidates why they want to work for Verizon, I like to hear a robust answer. And I like to see detailed information that shows me they really did their research on the company. Review the materials we send -- including the job description -- and our website's customer service page before the interview." - Diane Marie Spohn
Diane Marie Spohn, Verizon's talent acquisition specialist in Columbus, Ohio, shares some tips for demonstrating your know-how.
The details count. Check for spelling, punctuation and grammar to ensure your application and your resume are clean, concise and error-free. The little things do count.
Practice makes perfect. Feeling anxious about your interview? Then ask a friend or family member to conduct a mock interview with you. This will reduce your anxiety and allow you to concentrate during the real interview.
Save the fluff for the pillows. Be ready with answers that go beyond "Verizon seems like a great company." We pay extra attention to candidates who come armed with specifics.
Interview your interviewer. The best way to show your interest is by asking questions. It will also help you decide whether Verizon is a good fit for you.
Come back for more insight in the next installment of our Secrets From a Customer Service Recruiter.