Sustainability Summit Comes to New Jersey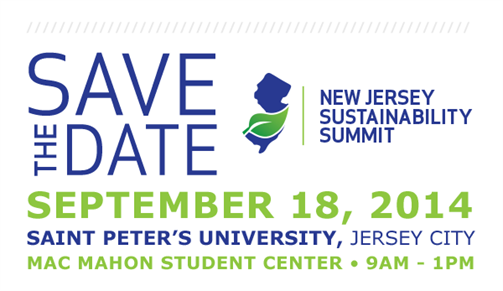 Going green is not only good business, but it's also smart business.
If you are interested in learning how to green your company while making it more profitable, join us at the New Jersey Sustainability Summit on September 18th at Saint Peter's University in Jersey City. The conference will reveal how small businesses can reduce their environmental impact and save money.
The summit is free of charge, and will include representatives from across the Garden State, including:
Eugene J. Cornacchia, Ph.D., President, Saint Peter's University
Randall Solomon, Co-Director, Sustainable Jersey; Co-Director, The Sustainability Institute at The College of New Jersey
Jim Gowen, Chief Sustainability Officer, Verizon
Adam Zellner, President of Greener by Design