Setting the Standard for Transparency
There's an overabundance of information, but not nearly enough tools to help determine what's trustworthy. By incorporating blockchain technology, Full Transparency Initiative reinforces our commitment to transparency while fundamentally changing the way visitors engage with a newsroom.
Full Transparency: Why we started    
We believe in the sanctity of facts and data. And that inspired us to set new benchmarks for corporate newsrooms.
We built a blockchain-based tool to highlight the importance of trust and integrity in the business world. Our Full Transparency initiative sends a clear message that transparency and accountability should be top priorities for all organizations. It should also speak to their entire audience base—from employees and customers to investors and journalists.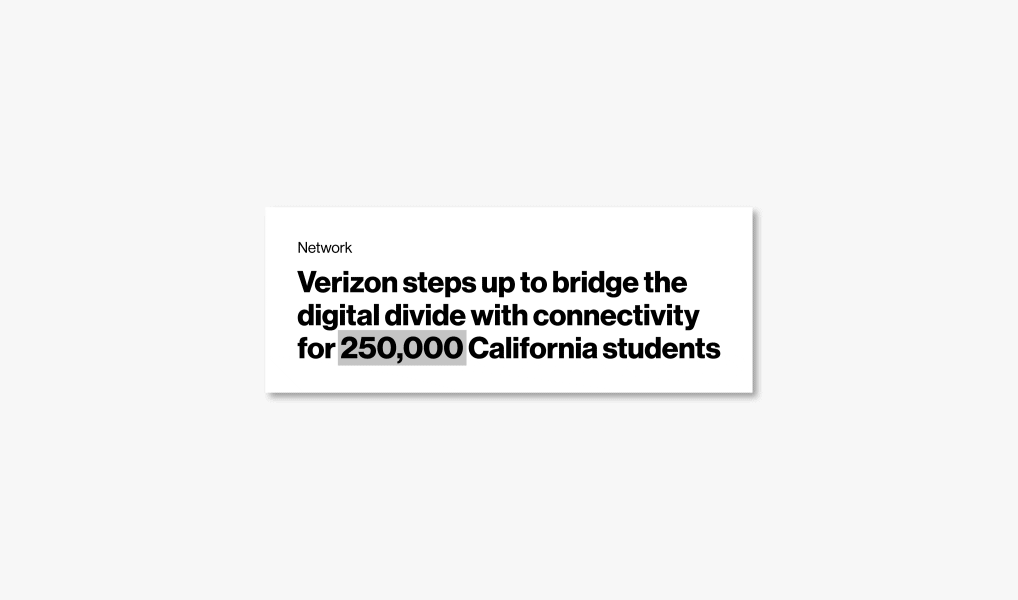 Explore official news releases being tracked on the blockchain.
Part 1:
Innovating in newsroom transparency
A blockchain is a shared ledger or record book. It's the definitive repository where all relevant details about a content record are permanently logged and any changes rigorously tracked. 
Two main traits make a blockchain verifiably transparent: 
It's open source
Everyone on the network has equal access and a standard, unified view, regardless of where they are.

It's unchangeable
Once information is recorded in the shared ledger, it's almost impossible to reverse or change it. 
Check out our white paper on blockchain technology to get a deeper understanding on how the technology works.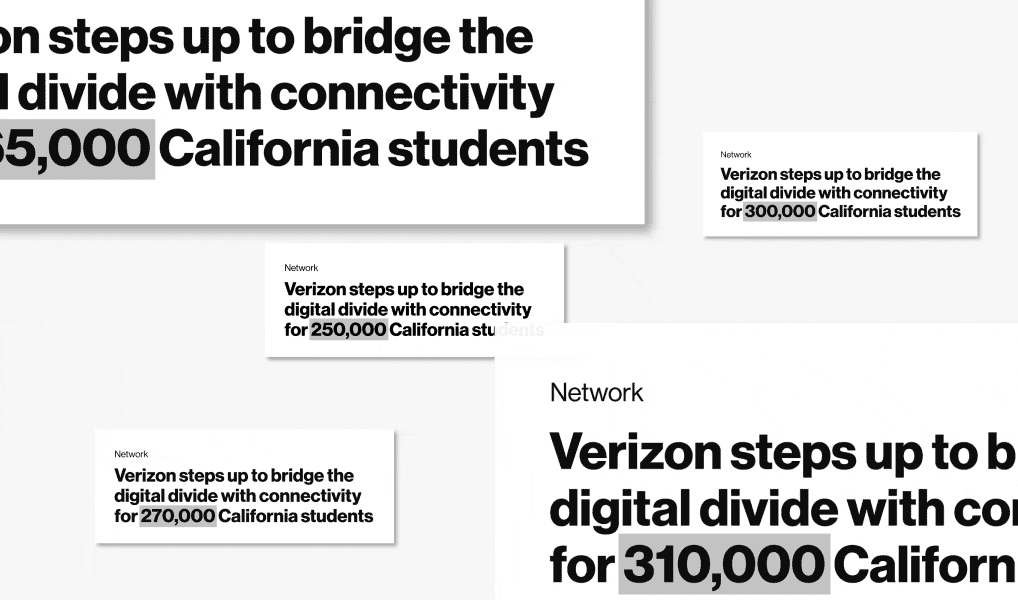 On October 23, 2020, Verizon introduced Full Transparency—a blockchain technology. Official news releases published prior to this date are not tracked on the blockchain.

How the Verizon Newsroom is developing a blockchain solution
We're bringing this transparency tool to life in partnership with some of the industry's brightest minds. By presenting a comprehensive and authoritative record, the experience encourages users to explore while also providing a central repository for information.
In version one of this technology, we document all text changes made to our official news releases—from minor linguistic edits to statistical updates. All details are timestamped, making them easily verifiable. The newsroom technology also:
Helps confirm or reject claims from outside sources, to combat the spread of misinformation 
Reduces the steps required to confirm details and makes the research process more efficient   
Creates a trustworthy, authoritative source for confirming company information
Facilitates understanding of all changes made to official news releases 
Although we don't track changes made to video, imagery and other creative elements (such as enlarged quotes, infographics etc.) in version one, we will continue refining the experience through user research and prototyping.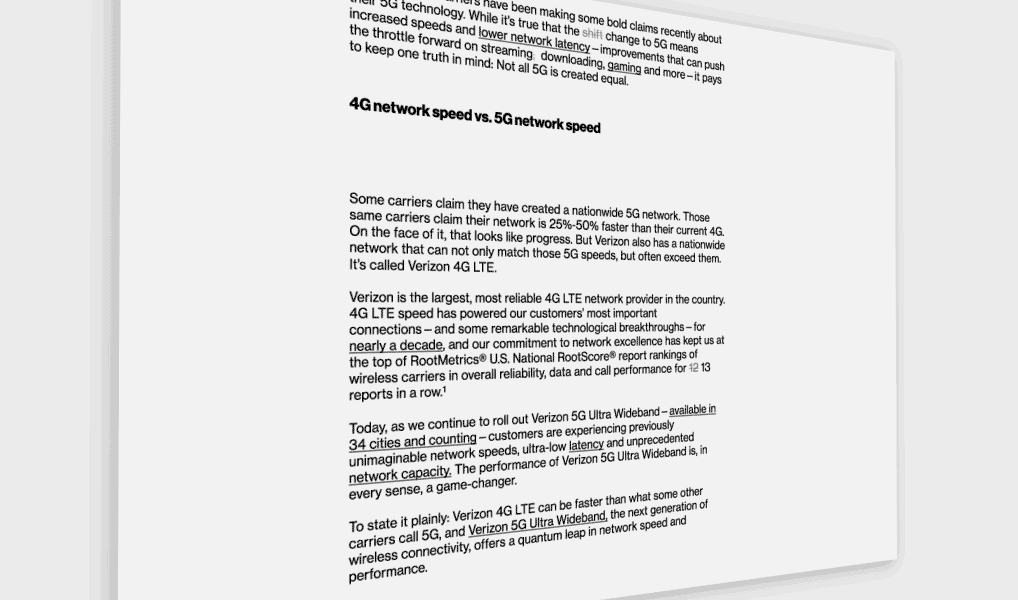 Part 2:
Reimagining newsroom transparency
Every time we publish or change text in an official news release, all details are recorded and stored with their own unique hash code. 
Each new hash securely fastens itself to the previous block and becomes a permanent part of the chain.   
Cryptographic signatures of all block codes are interlocked, making the chain secure.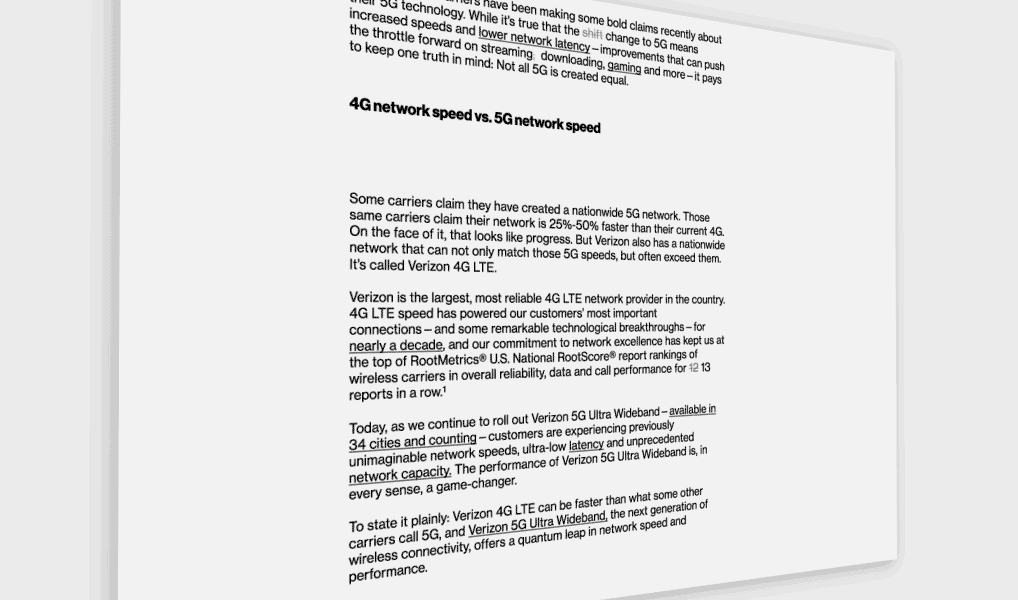 What to expect moving forward
Our award-winning proof of concept is intended to convey a level of transparency that's unprecedented from a corporate newsroom. The initiative has been shortlisted for multiple awards and won several, including the SABRE Awards North America 2021 Telecommunications Category and Honorable Mention in the AI & Data category for Fast Company's World Changing Ideas.
In time, we intend to improve both its utility and the user experience by categorizing changes based on importance and impact, while creating an authoritative repository for official news releases and making it easier for visitors to verify key details.
Use our Block Explorer portal to perform a full cryptographic audit of a specific press release.
On rare occasions a decision to remove content may be necessary due to civil, governance and policy responsibilities. Media inquiries for more information around such a rare occurrence, and on a case-by-case basis, can be directed to us through the email address mentioned below.
Finally, with this project we intend to help other organizations build trust and transparency through technology. If you or your organization are interested in blockchain technology, we can help you innovate and bring more credibility to your publishing model.
Download our white paper and get in touch by sending a note to fulltransparency@verizon.com to explore possibilities and to learn more about Verizon's Full Transparency Initiative.
For more information on MadNetworks open source components, please visit this link on GitHub