The Verizon network could be the future of air traffic control
When you factor in drones, by 2040 our skies may be filled with more aircraft by an order of magnitude. Safe aviation will require a scalable Universal Traffic Management system.
Full Transparency
Our editorial transparency tool uses blockchain technology to permanently log all changes made to official releases after publication. However, this post is not an official release and therefore not tracked. Visit our learn more for more information.
More of our content is being permanently logged via blockchain technology starting [10.23.2020].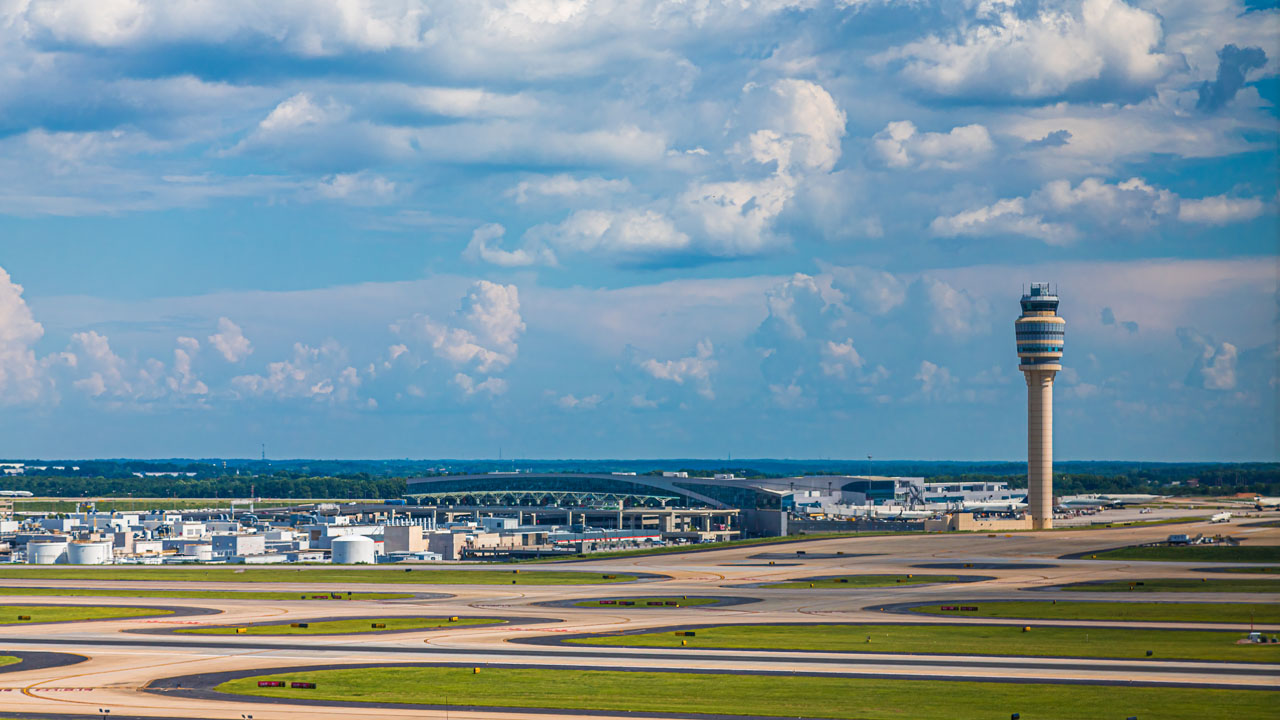 At Skyward, a Verizon company, we have the privilege of supporting customers who are using drones to keep the lights on and build the public spaces where we will gather to celebrate and to heal, once the threat of coronavirus has passed. But that's not all we're up to. Even with today's uncertainty, it's exciting to work toward the future of drones.
Here is one of the challenges we're working to solve: today, the world's air traffic management system is excellent, reliable—and it's strained to capacity. That's because the system is a manual one that depends largely on humans to manage it.
According to some estimates, the number of airplanes is expected to double in the next 20 years. And then you factor in the drones. Today there are around a million commercial drone pilots in the U.S. alone, and countless more recreational flyers. 
By 2040, our skies may be filled with more aircraft of all kinds, by orders of magnitude: crewed and uncrewed, small drones, large drones—some carrying passengers—and even more airplanes and helicopters than we have today.
That sounds like a lot, and it is, but I am convinced that we already have the foundation for a more automated, efficient, scalable Universal Traffic Management system in the near future. That foundation is the Verizon Wireless network.
There are two reasons I have confidence in the ability of wireless technology, both 4G LTE today and 5G Ultra Wideband eventually, to facilitate the safe, efficient integration of drones in the airspace, both here in the United States and around the world.
Reason # 1: wireless networks are uniquely suited to aviation
Today, drones are used in just about every environment on earth, but I like to think about cities because complex urban airspace will be the litmus test for air traffic management. Not just in mega cities like Shanghai and New York, but also in places like Copenhagen, Seville, and my hometown of Portland, Oregon.
To manage air traffic in complex urban environments, we need a reliable, scalable, automated communications network, not human beings talking back and forth to the air traffic control tower via radio.
Here's why I'm optimistic: At Verizon, we already have a set of technologies that do this. During the COVID-19 crisis, our wireless network has handled as many as 800 million calls a day, double the highest call day of a typical Mother's Day, one of the highest call volume days of the year, and as many as 9 billion messages a day.. Verizon's 4G LTE network covers more than 2.6 million square miles and 98% of the U.S. population, and we're still expanding our reach. Verizon 5G Ultra Wideband is available in parts of select cities. And we just added San Diego as our 35th 5G market.
5G in particular is uniquely suited to managing air traffic for a few reasons:
Low latency, allowing control of aircraft from miles away in near real time
Rapid data transfer, enabling live transmission of high volumes of data
Near real-time analytics during flight with edge computing
Up to a million connected devices per square kilometer
Even though we envision a future in which our urban skies become super highways for aircraft, they are still only a tiny fraction of the traffic handled seamlessly by wireless networks today. If we can figure out how to manage wireless traffic for billions of people on the ground, I know we can do it for millions of drones in the sky.
Does that mean we can adapt the wireless networks to manage air traffic in the next few weeks? Of course not. That's where Skyward comes in. Today, Verizon is the only carrier to offer data plans specifically for drones that have connectivity capabilities. And Skyward has been selected by the FAA to help develop remote identification technology—like a digital license plate for drones. These are the building blocks for a Universal Traffic Management network. The experts at Skyward's Aviation Development Centers, in partnership with Verizon network engineers, continue to test the wireless network for advanced operations with all types of aircraft.
Reason #2: operational autonomy is coming
Today, everything from phones and TVs, to refrigerators, doorbells, and even lightbulbs connect to wireless networks and feature a high degree of automation. So it's surprising that drones and other aircraft don't typically connect to the Internet. Instead, they rely on human pilots to maintain operational control.
Today's aircraft are some of the most highly sophisticated machines that exist. And yet each one requires a human to control and manage it. In the near future, when the number of aircraft in our skies increases dramatically, so will the need for precise, highly secure and reliable navigation—and the potential for error will be even greater.
Skyward, and our colleagues at Verizon, are focused on software and connectivity to provide the next level of control—the automation that not only makes us safer, but also makes aircraft easier to use, and delivers more value to customers.
Learning how to safely automate flight operations is just as critical for drones as it is for airplanes. Modern aircraft, including drones, airplanes, and helicopters, already have autonomous systems—onboard detect-and-avoid, automated flight paths—and when combined with network connectivity, they could provide automated airspace access, authorizations, and routing. This type of risk-mitigating technology would provide extra layers of support and safety for pilots, who would still be in charge of oversight and exercising critical judgment.
Today's safety culture in aviation is informed by more than 100 years of careful attention to process, and training pilots to follow standard operating procedures. While this has been very effective, it is manual and time-consuming. As millions of recreational flyers, small businesses, and independent contract pilots join the skies, we must find ways to automate aspects of aviation's culture of safety in both the aircraft and the networks that support flight management.
Steps forward
We're not going to flip a switch and have Universal Traffic Management tomorrow. We still have to work through a process to realize the vision, in close collaboration with aviation regulators, partners, and customers. One thing is certain: the volume and diversity of aircraft coming to our skies can't rely only on humans in towers to manage it all. At Skyward, that's a challenge and opportunity that we are proud to embrace, thanks to the Verizon wireless network.
Learn more about the future of drones at www.skyward.io