"We're creating thinkers to do jobs that aren't invented yet."
This Teacher Appreciation Week, we celebrate Matthew Heine of Jeremiah Rhodes Middle School.
Full Transparency
Our editorial transparency tool uses blockchain technology to permanently log all changes made to official releases after publication. However, this post is not an official release and therefore not tracked. Visit our learn more for more information.
Heine shares a message in a teacher-created video for their students, who are learning from home during the pandemic. (credit: Courtesy of Jeremiah Rhodes Middle School)
As a social studies teacher, Matthew Heine's mission is to provide his students with the who, what, when, where, why, and how of history's biggest moments. And while he does just that at Jeremiah Rhodes Middle School in San Antonio, Texas, Heine is motivated by a loftier goal—one that he says is more achievable with the support of Verizon Innovative Learning, which removes barriers to digital inclusion by providing free technology, access, next-generation curriculum and professional development for under-resourced middle schools. "I want to help create critical thinkers for the future. Not by giving my students answers, but by providing questions for them to find the answers," says Heine, who became an educator in 2002 and has been an eighth-grade teacher and department head at Rhodes since 2017. This Teacher Appreciation Week, we celebrate Heine's work inside and outside the classroom.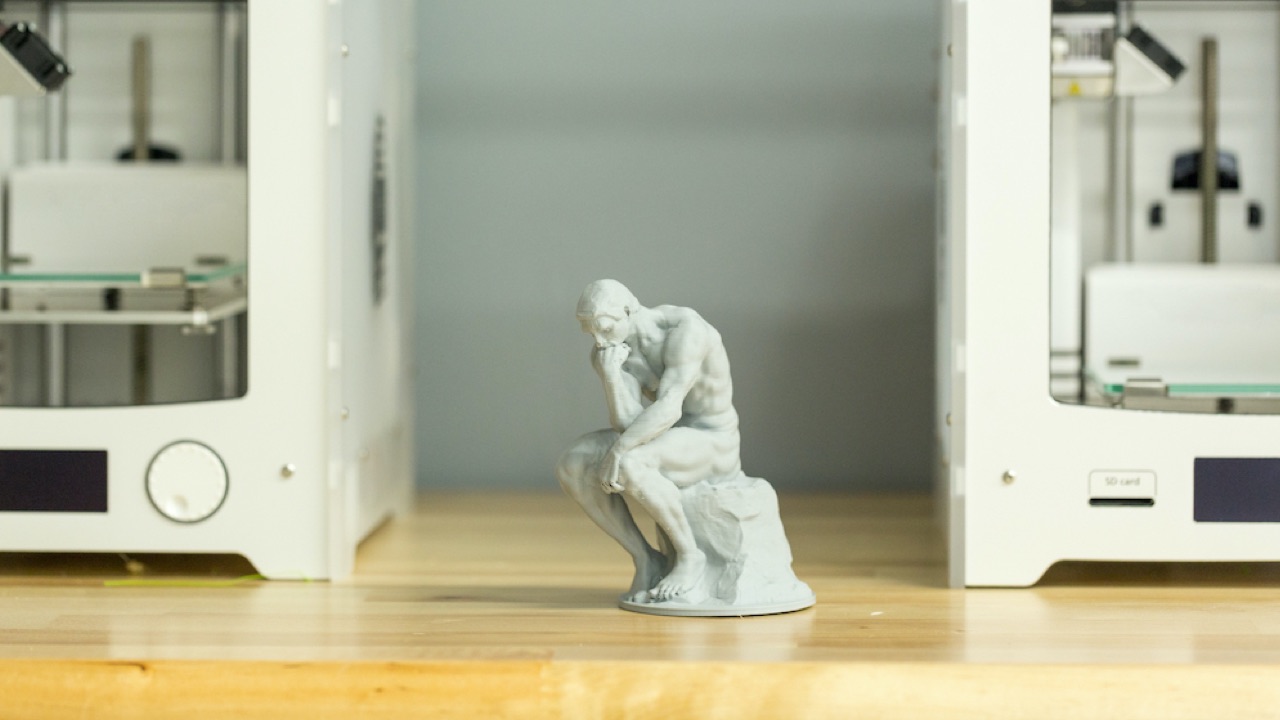 Building a generation of thinkers
To achieve his goal of creating problem solvers, Heine relies on the Socratic method. In the classroom, that means leading a series of guided conversations. He calls them "breadcrumbs." "If I ask the question and give them the right breadcrumbs, they get to it themselves. That's learning right there. That's power," he explains. "We're creating thinkers to do jobs that aren't invented yet."
But what does a virtual breadcrumb look like? This became a critical question when Texas announced on March 31 that all school buildings would close as a precaution to fight the COVID-19 pandemic and students would shift to learning virtually. Heine knew he risked losing their attention, but he also knew he had an advantage. Since 2018, Rhodes has been one of four Verizon Innovative Learning schools in the San Antonio Independent School District. Each of his students is equipped with a device and the data access they need to use them. "Prior to joining the Verizon Innovative Learning Program, over 60 percent of our students lacked reliable home internet or an internet capable device," says Colin Doggett, Verizon Innovative Learning coach at Rhodes. "Verizon increased the data allotment from 10GB to 30GB a month for distance learning, meaning our teachers can conduct video lessons, assign streaming videos and push out assignments without the fear that students will not have the data or connection to complete their work."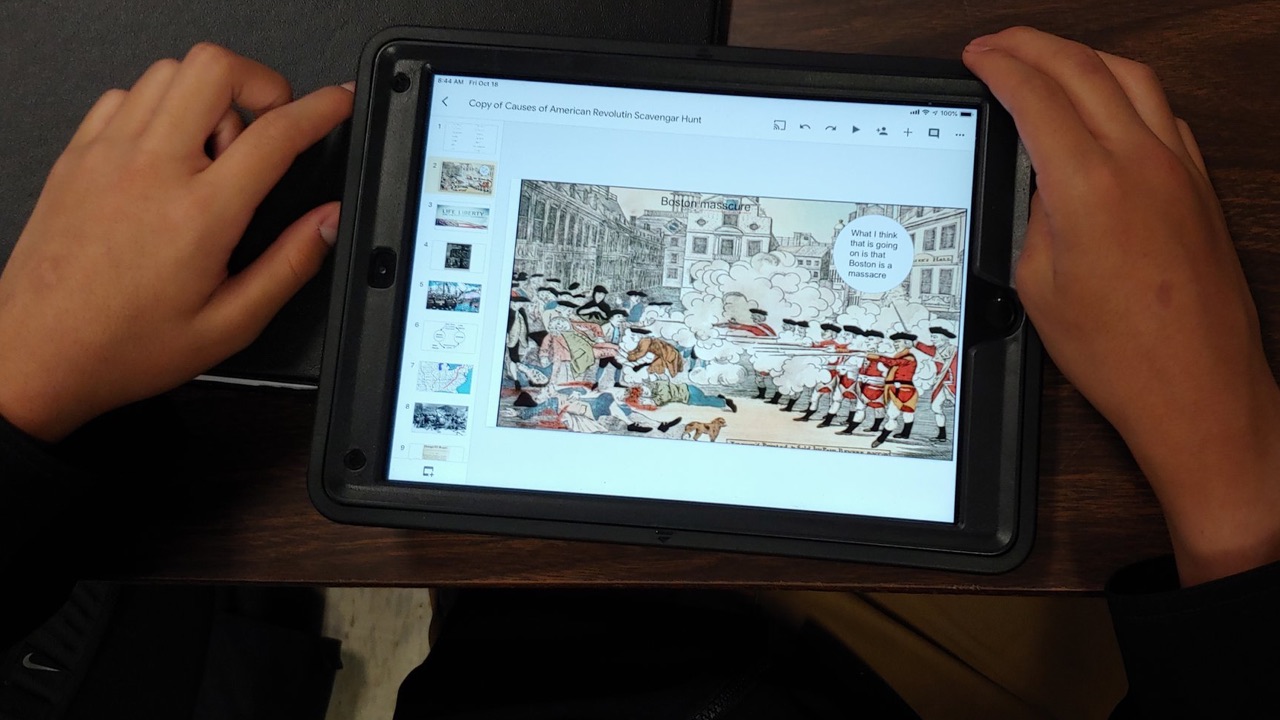 A return on professional investment
Doggett adds that while the technology is essential, Heine—who also mentors social studies teachers across the district in using online tools—uses it in a particularly standout way. "He was one of the earliest adopters and strongest proponents of Verizon Innovative Learning," Doggett says. "The true power of Mr. Heine as an educator is in his investment in the social emotional learning of his students. He thinks beyond the traditional school day and provides students remote learning opportunities to dive into subjects that interest them, be it a tutorial on DIY mechanics, home repair or book recommendations."
Heine also offers regular virtual office hours, giving all 175 of his pupils a chance to check in face-to-face to talk about academics or whatever is on their minds. "What separates Mr. Heine from many in the profession is not only his content knowledge but his ability to connect with students," says Rhodes Principal Rick Flores. "Great teachers have high expectations for students but hold higher expectations for themselves. This certainly defines Mr. Heine. He is a 'hard worker,' but more importantly, he is a 'heart worker.'"
This dedication is not only apparent to his students and school administrators, but also to parents. "Mr. Heine has set a higher bar and by doing this, students have to elevate their minds," says Roosevelt Smith, whose son is in one of Heine's classes. "Even in this time when they have to go online, his standards have not changed. He cares—and he is a force to be reckoned with."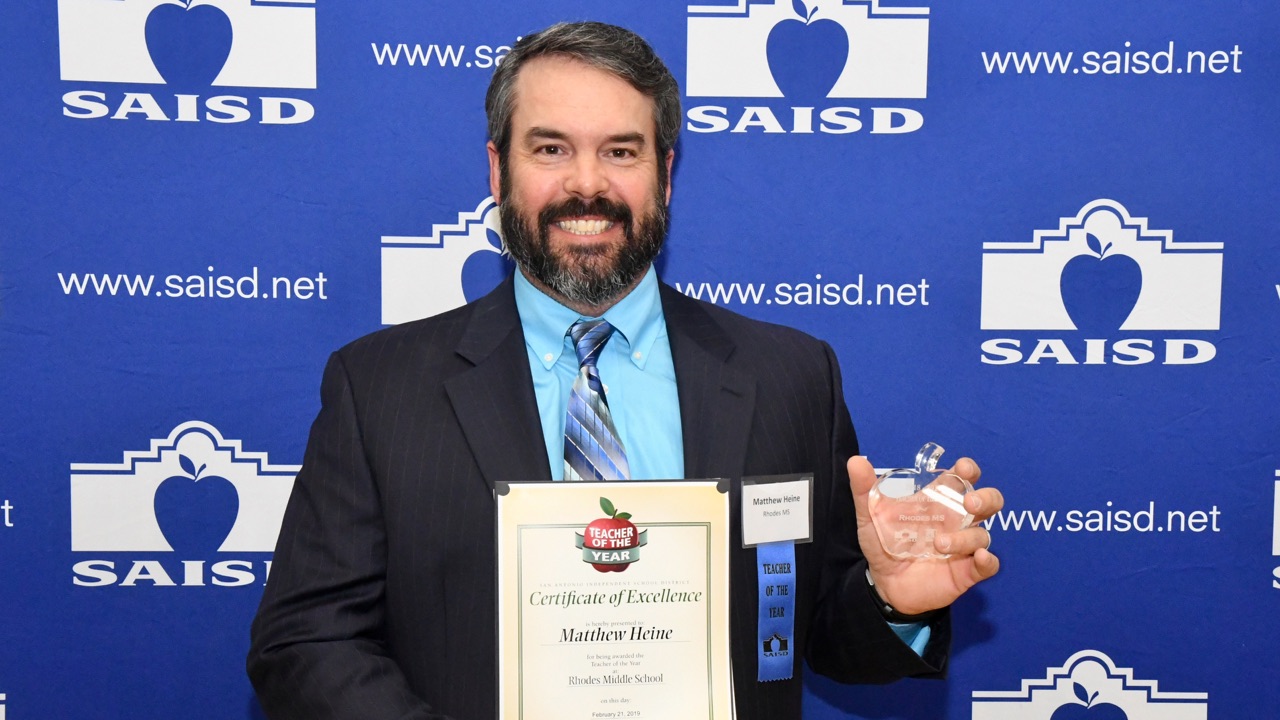 Winning the future
Heine recently used Verizon Innovative Learning resources to teach his students about the Civil War. He built a map with embedded images and videos that helps them explore causes of the conflict. He also created an interactive timeline of major events. Heine believes it helps to link separate occurrences into one cohesive, connected narrative. "Verizon Innovative Learning expanded what I thought I could do in the classroom. It challenges me to stretch my own understanding of how to give information. This has really added tools to my toolbox," says Heine, who often asks Doggett to give him tutorials or introduce him to apps that he and his department can use.
As with the best educators, Heine's dedication is largely altruistic. But he concedes that he is also personally invested in the creation of this next generation of great thinkers, saying, "One of the things that drives me is knowing that my students right now, they're going to vote and they're going to have an impact on my children's future."