Full Transparency
More of our content is being permanently logged via blockchain technology starting [10.23.2020].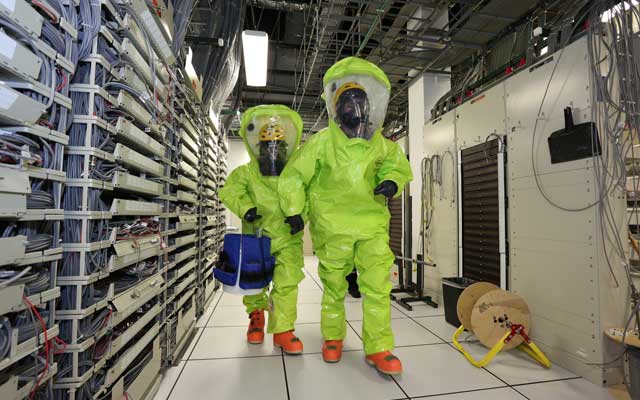 How do we maintain and protect one of the largest most reliable networks across the globe? We do it with the help of our Major Emergency Response Incident Team (MERIT).
Their mission is to protect the survivability of Verizon's network when it is most vulnerable. The team is trained in emergency response and to quickly repair our network in extreme conditions including biologically or chemically contaminated environments. Some of the most horrific disasters this team assisted with include: Superstorm Sandy, Haiti Earthquake, Hurricane Katrina and the terrorist attacks of Sept 11.
The MERIT team was created in 1993 and became fully certified in 1994. Today MERIT includes 32 employees located across the U.S. team members represent engineers, technicians and managers with diverse backgrounds to protect our networks. Each team member has a "day job" at Verizon, but also receives specialized training to become hazmat certified. Some members are also volunteer firefighters or other types of first responders.
To keep their skills sharp, the MERIT team gathers annually to prepare for any difficult circumstances they might face. Drills include dressing in fully encapsulated hazmat suits and working on complex communications equipment and network infrastructure.
This year's exercises recently took place at the Verizon Network Technical Center in Pompano Beach, Florida which has a variety of network configurations to challenge the team. There are also railroad tracks right next door which provide important training, since the MERIT team is often deployed to train derailments with chemical spills. In these situations, they suit up and can enter a contaminated area without having to wait for chemical clean-up, to repair our network and get our customers back in service as soon as possible.
Thanks to this team, our network continues to be one of the most reliable networks.