Why 5G Ultra Wideband is faster and safer than public Wi-Fi
Connecting to public Wi-Fi entails a slew of security risks. But connecting to 5G Ultra Wideband more provides secure - and fast - connections on the go.
Full Transparency
Our editorial transparency tool uses blockchain technology to permanently log all changes made to official releases after publication. However, this post is not an official release and therefore not tracked. Visit our learn more for more information.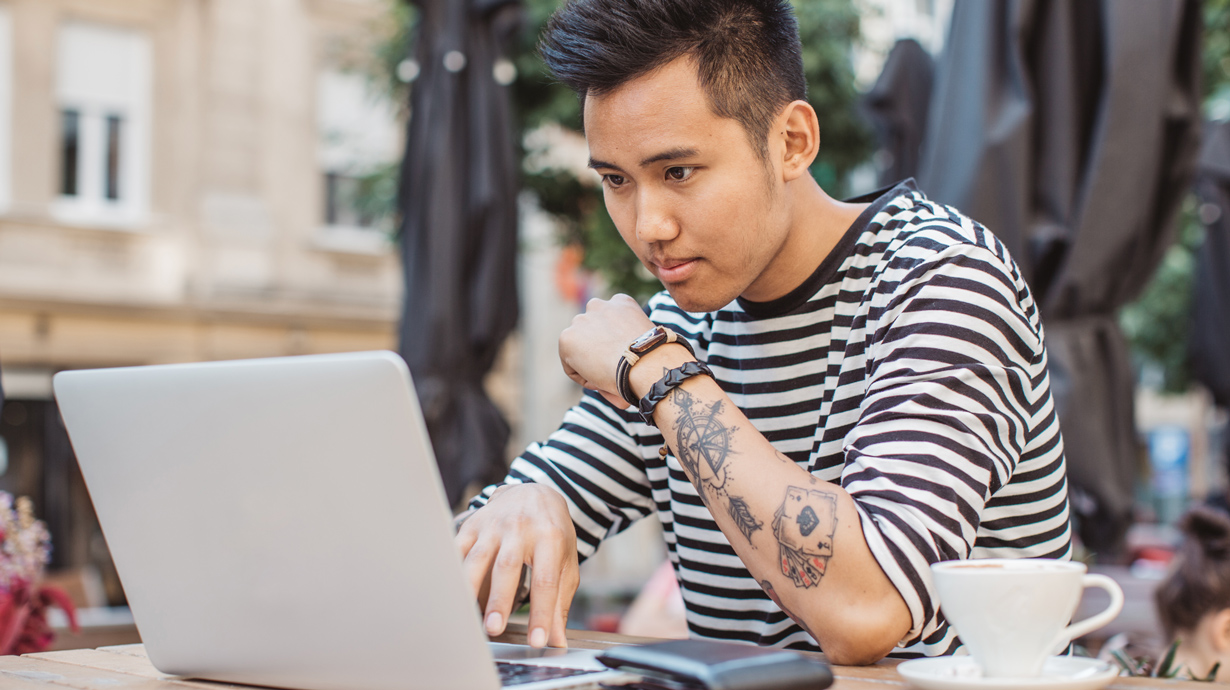 Public Wi-Fi empowers remote workers by giving them access to the internet away from home. Even if the connections aren't great, they're often free and readily available—from coffee shops and hotel lobbies to local libraries and gas station parking lots.
This impacts a lot of us. Seven out of 10 remote workers would prefer to be working in a remote or hybrid capacity in the future. And 67 percent of remote workers say they plan to work from places other than their home when the pandemic has subsided.
But here's the rub: Public hotspots can be an invitation to hackers. That's why the Biden Administration recently warned government employees and contractors to get off public Wi-Fi.
"If the network isn't secure, and you log into an unencrypted site—or a site that uses encryption only on the sign-in page—other users on the network can see what you see and send," warns the Federal Trade Commission.
This threat extends to everyone using public Wi-Fi. Each one of us should think twice before connecting our devices. Although the average consumer probably doesn't have state secrets on their devices, a cyberattack can still reveal very sensitive and confidential personal information including login credentials and financial information.
For more specific details on why you should think twice before connecting to public WiFi, listen as Verizon's Chief Product Development Officer Nicki Palmer in this recent episode from Inside Verizon:
Why 5G cellular connections matter 
We have options when selecting how we can connect. Cellular data, for example, is a safer option than public Wi-Fi. Historically, public Wi-Fi gave people a connection when they might have had no other options, or when alternatives were too slow to allow for meaningful productivity. But today high-speed 5G service is expanding, and adoption is increasing. 5G cellular networks build upon 4G LTE security and encrypt customers' identifying information when their phone connects to the 5G network. Given this, as high-speed 5G network coverage continues to expand, it may become the preferred option over public Wi-Fi.
Verizon 5G Ultra Wideband, available in select areas, also can offer ultra-fast speeds up to 10 times faster than median Verizon 4G LTE speeds. It's not just the faster speeds that can make 5G so attractive to users, but also its potential for low lag and massive capacity. These favorable performance characteristics, coupled with its security, make 5G Ultra Wideband a very appealing connectivity option.
The 5G security standard and how your privacy is protected
The 3rd Generation Partnership Project (3GPP) developed security standards for 5G architecture and procedures. The standards investigated the types of threats that would most impact 5G—including privacy issues, masquerading, man-in-the-middle and replay—and use this assessment to build on the security features from 4G.
The authentication controls designated by the 3GPP standards offer higher levels of security from 4G to 5G to help address these threats.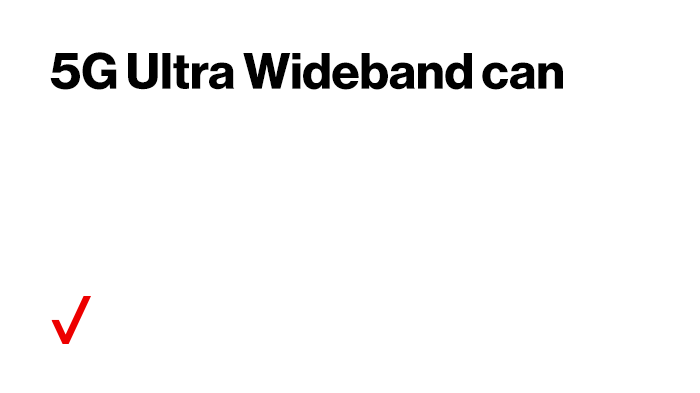 5G Ultra Wideband, in addition to offering high speed, low latency and massive capacity, offers (like all 5G, including Verizon's 5G Nationwide) more security than Wi-Fi when we send sensitive information. This means that we can transfer huge files and make HD video calls that were often only practical with public Wi-Fi, and do so in a way that is more secure. As we look to the future of remote and hybrid work, it's exciting to envision how 5G Ultra Wideband can empower us with fast, secure connections.