Drones are powering new jobs
Unmanned aerial vehicles are soaring into the business world and creating opportunities
Full Transparency
Our editorial transparency tool uses blockchain technology to permanently log all changes made to official releases after publication. However, this post is not an official release and therefore not tracked. Visit our learn more for more information.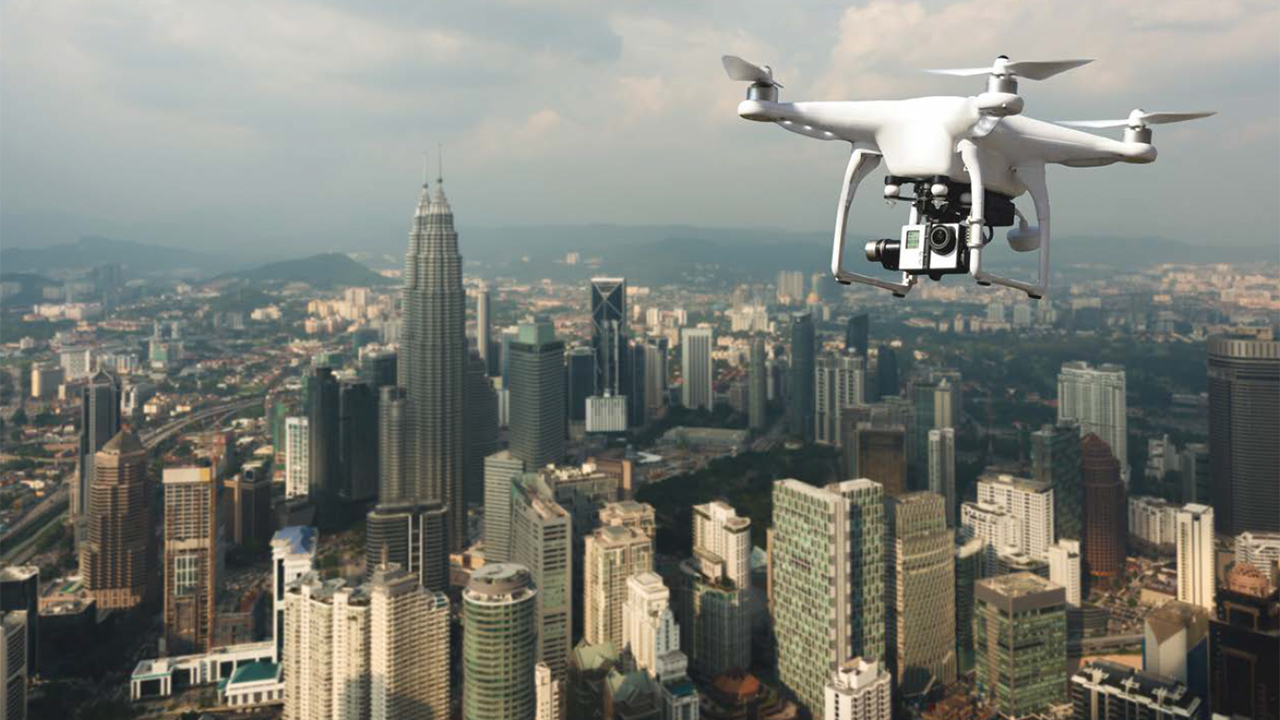 There are many discussions taking place about how robots may potentially steal assembly line jobs and how drones will replace delivery people, cutting humans out of the workplace. But in some instances, expanded use of drones may create jobs rather than take them away.
Goldman Sachs reports that drones will be a $100 billion market by 2020 with the fastest expansion in businesses and civil government. Commercial sector growth will likely be biggest in agriculture, insurance, and oil refining.
After 20 years in the military at the controls of Blackhawk helicopters, Tony Zimlich considered becoming a commercial pilot, but saw a huge opportunity flying drones. Drone pilots can reportedly earn as much as $3,500 a day flying for the larger companies and many make six figures a year. On average, pilots earn between $50,000 and $70,000, according to Jordan Rising, director of flight and technology at commercial drone specialists Flight Evolved.
Around the time Zimlich retired, a friend had just founded a company doing unmanned aerial services in Afghanistan. Zimlich got in touch, and soon he was piloting unmanned aerial vehicles (UAVs).
He now regularly pilots UAVs, and consults with numerous aviation and unmanned aviation companies. His expertise gave him a superior skill set and an edge in the field.
"My military experience, and flying in general, gave me a definite edge with regard to commercial drone operations," explains Zimlich. "Army Aviation gave me an education in aerodynamics, weather, airspace, planning and regulatory compliance, all of which are essential to commercial drone operations. "
Zimlich did much of his training in 2013 and 2014 and things really started to take off in 2015 when the capabilities of UAVs, and their commercial applications, aligned to accelerate industry growth.
More ways to use drones
The photography, real estate, and utility industries continue to lead the commercial use of drones, according to a report from Business Insider Intelligence, while industries like construction are on the rise. The report goes on to estimate that "revenues from drone sales will top $12 billion in 2021, up from just over $8 billion" from 2015 and that the growth of drones in the enterprise sector will outpace the consumer sector in the EU and the US, which are the two biggest markets for drones.
European utility companies are investing in drones to inspect long stretches of pipeline. There are an increasing number of entrepreneurs who plan to use drones for filming videos and taking photos. Other companies, such as Verizon, are using drones to check the infrastructure of telecommunications towers after a disaster, like a Hurricane. Verizon is also testing drones that could provide cellular service to aid first responders in areas that lose coverage in the aftermath of a storm. Even farmers are utilizing drones to precisely monitor their crops and their growth from afar.
"They often produce aerial photography and video for inspections, mapping, and data collection," says Dan Gettingger, the co-founder of the Center for the Study of the Drone at Bard College. "Many industries such as construction and mining have chosen to use drones to improve worksite safety and efficiency."
Gettingger expects the need for drone pilots will grow in the near term. The efficiency of sending drones won't remove humans from the workplace but change their roles to remote operators and image analyzers.
"Really there is no limitation other than regulatory in terms of what a drone can do," says Zimlich. "It's just a matter of having an idea, the technology to complete that idea, and making it cost effective."
For additional resources, please visit the following:
For related media inquiries, please contact story.inquiry@one.verizon.com
For more on the Fourth Industrial Revolution, please visit this page.