How cloud servers will change mobile gaming forever
New technology promises to be a game changer for gaming
Full Transparency
Our editorial transparency tool uses blockchain technology to permanently log all changes made to official releases after publication. However, this post is not an official release and therefore not tracked. Visit our learn more for more information.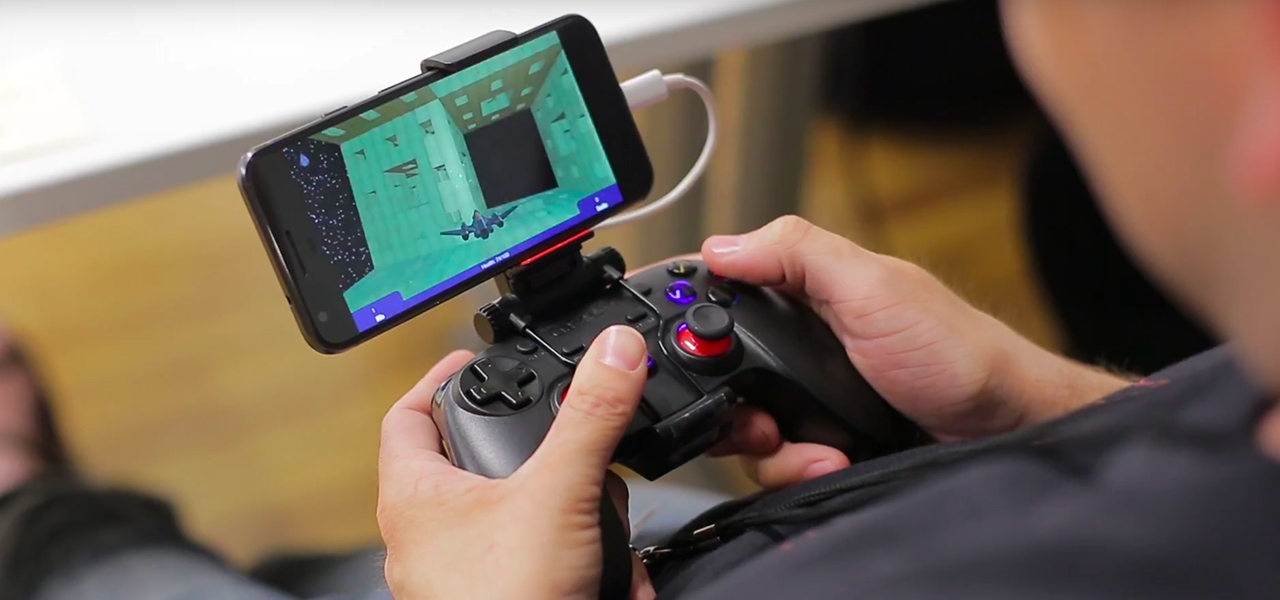 Smart phones have given video gamers a way to play that's easily accessible at almost any location and time. Yet most mobile platforms still have noticeable limits – the graphics, speed and playability haven't reached the same quality as console and PC gaming. However, new technology will be a game changer for the video game industry: cloud servers using a 5G network.
"When 5G becomes a thing and everyone has a gigabyte pipe to their phone, the visual fidelity of all these games is just going to skyrocket," said Eli Hodapp, editor in chief of the mobile gaming news and reviews website TouchArcade, "You're no longer limited to whatever low resolution textures and other visual assets you can throw into a game to get it under that download limit."
Some of today's most popular games struggle to make a smooth transition to mobile devices because the processing demands can be overwhelming. Desktop computers have extensive hardware for rendering and functionality that just isn't available on a mobile device. In particular, multiplayer games that require quick user reactions can be difficult to realistically portray on mobile.
"If you have a faster speed with more bandwidth, those games become more possible on mobile phones," said Neil Sveri, a technical designer for Defiant Games who's working on a sequel to the popular RPG classic "Lords of the Fallen."
Cloud servers using a 5G network will reduce latency, allowing for new types of player experiences running in real time. "When you throw 5G into the mix, you have the potential for real deal multiplayer gameplay that people have grown to expect on PCs and consoles," says Hodapp.
Augmented reality games will also see increasingly immersive experiences as geolocation capabilities improve on a faster network. Niantic – creator of the wildly successful "Pokémon Go" – is working on a new augmented reality game called "Harry Potter: Wizards Unite" that overlays that magical universe onto players' neighborhoods and fills the screen with beastly monsters and some of Harry's memorable friends and enemies.
Cloud servers support immersive, virtual reality (VR) experiences without bulky computers, explains Sveri, who worked on Rockstar Games' "LA Noire: The VR Case Files." Sveri also participated last July in Verizon's Indie Game Jam, a gathering of 20 New York developers who built new games exclusively for the 5G network over the course of three days.
In the coming years, more consumers will have access to a virtual library of games with support from cloud servers. Developers at LiquidSky Software are creating an interactive content delivery network for many popular titles. "We enable you to use any app or game on any device," said Ian McLoughlin, CEO and founder of LiquidSky to Verizon. "You don't buy a game console, you don't buy a PC – you essentially stream it to your end device just like Netflix, YouTube or Spotify."
The prospect of cloud servers running on a 5G network isn't just exciting for gamers. Sveri says it's a thrilling opportunity for game makers to create the kinds of experiences that they could only play in their imaginations.
"Developers can have more freedom to do the things they want to do," Sveri says. "From every aspect of games I do, there's something really interesting about 5G."
For additional resources, please visit the following:
For related media inquiries, please contact story.inquiry@one.verizon.com
For more on the Fourth Industrial Revolution, please visit this page.