Looking for the best smartwatch for your kids? A complete parent's guide
Today's kids' smartwatches offer calling features, activity and GPS trackers and more. Here's what you need to know.
Full Transparency
Our editorial transparency tool uses blockchain technology to permanently log all changes made to official releases after publication. However, this post is not an official release and therefore not tracked. Visit our learn more for more information.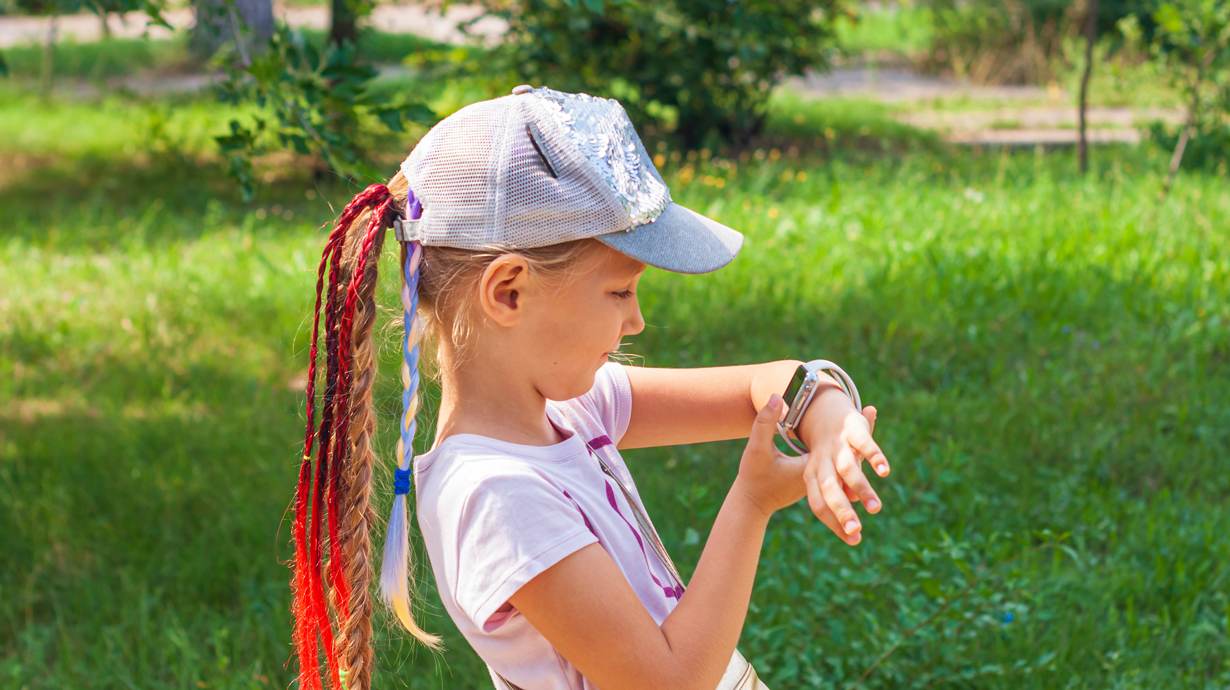 Kids' smartwatches have become hugely popular among families looking to stay in touch with their children remotely and help little ones stay safe while keeping screen time to a minimum. As an easy tool that travels wristwatch-style with tots, it helps you stay connected with kids ages 3–11 without putting a smartphone in their hands. They're often among the first connected devices that children receive.
But as a futurist, parent and author of Parenting High-Tech Kids, I often remind families that the best smartwatches for kids not only bring families closer together and give kids more room to roam, but offer other features in addition to calling and GPS trackers. Here, we'll take a closer look at kids watches with smart capabilities, how underlying technologies work and why the top smartwatches for kids can prove to be an essential training tool for your children.
What do kids' smartwatches do?
Features vary from product to product, but generally, kids' smartwatches allow kids to make calls and send texts to a pre-approved list of contacts. USA Today's 2022 Editor's Choice Award pick Verizon GizmoWatch 2, also uses GPS, or geo-fencing, so parents can check the app on their phone to see if their kid made it on that first walk to a friend's house, or a nearby playground. Simple to set up and use, the best smartwatches for kids often boast added features such as games, fitness trackers, alarms and reminders.
Many also feature a touchscreen, and an emergency contact option. Some may also offer video calling or video conferencing capabilities.
Here's what many of today's kids smartwatches can do at a glance:
Wireless audio and/or video calling

Texts and voice notes

Parental controls (aka safety controls)

GPS location tracking

Geofencing (boundary setting) with real-time alerts

Apps and games

Alarms

Reminders

Fitness and step tracking

To-do or task lists
Why kids' smartwatches are increasingly becoming a smartphone alternative for a first device
If your child is too young or not ready for a cell phone, a smartwatch can be a great smartphone alternative. That's because they can serve as training wheels of sorts when it comes to connected technology for kids. Parental controls limit who the child can text, call, or send photos to, along with other helpful features like easy-to-view messaging and call history. This can provide a great way to introduce children to the world of technology while limiting their web exposure.
Four things to look for in kid's smartwatches
Every family has different needs, but for this age group—the general age range for a kid-friendly smartwatch—ages 3 to 11, there are four key features to look for:
GPS tracking

Safety features

Durability

Fun
GPS tracking
Among the most important capabilities that many units offer are GPS trackers for kids that provide real-time location options so that parents can see their children's movements. With these kids tracking watches you can also set up geofencing, which allows you to establish GPS boundaries and sends the caregiver a notification when your child crosses those boundaries, such as school or a friend's house in your neighborhood. For many parents, the ability to locate their child when they're on the move is a priority. Plus, if your kid loses track of the device from time to time, GPS makes it easy to find the device, much like the "Find My Phone" feature on your smartphone.
Safety features
Look through the device's parental controls. As with any device created for young children, look for the ability to limit access to the Internet, who they can message, and if the device is protected with a strong PIN or password. Likewise, you'll want to configure any privacy settings, usually found in device settings menus or individual apps, to minimize the amount of information that you're sharing with kids' smartwatch makers and third-party application creators.
As the best smartwatches for kids offer two-way communications capabilities, you'll also want to teach children when and where it's appropriate to use devices, how to communicate respectfully and whom it's OK to speak with. Some smartwatches for kids also offer SOS or "panic mode" features, complete with alarms, GPS alerts, and automatic audio or video recording. You'll want to teach kids how to use these features responsibly.
For safety's sake, you may wish to choose a kids watch model that limits connectivity to websites, social media networks and the internet at large.
Durable smartwatches
Consider how durable or waterproof a device is, noting that it will travel with kids as they play and go about their day. Kids may forget to charge their devices at regular intervals, making it important to pick a model with long battery life and a sturdy charger. An intuitive user interface is also important, as an easy-to-use unit will make it simpler for kids to use and stay in touch. Screen size is worth keeping in mind as well, as it makes reminders and notifications easier to spot, on-screen alerts and buttons easier to mash, and information easier to read.
The fun part: fitness trackers and interactive games
Picking a unit with calorie, heart rate and/or step tracking features can help you promote and encourage good fitness habits. Fitness features will differ from one model to the next, but often will include capabilities such as activity trackers, fitness apps, daily goals and to-do lists. Some let you record your voice with fun filters, send texts and emojis, and voice messages. Whichever unit you choose, kids are built to play, so look for features that are built with kid's play in mind and bring out the fun. 
How to pick the best smartwatches for your kids: balance the fun and the responsibility
Before choosing a device, take time to consider how you'll be using it. For example, will your kids use it when they are away at school – or when roaming the neighborhood? It's also important to consider what features you feel your kids are ready for (video calling, internet use, etc.).
Kids smartwatch hints and tips
The best smartwatches for kids are effectively computers that travel on your children's wrists. A few added pointers to keep in mind as you go about managing and maintaining these advanced high-tech devices:
Keep software, safety and security features up to date.

Avoid connecting to public wireless networks if possible.

Regularly review new apps and device features to understand their capabilities.

Limit downloadable applications' access to personal information sharing.

Take time to configure parental controls, alerts, safe zones and GPS tracking.

Understand devices' photo, video and audio recording capabilities and teach kids to use them responsibly.
Finally, ask your kids what they want when you're picking out the best smartwatch
Choosing the best smartwatch for your kids often becomes much easier when you get kids involved in the buying process. Ask them what fashion and style they prefer, what high-tech features they're looking for and what types of applications they'd like to use. The more children feel like active participants in the process, the greater the likelihood they'll actually wear and use the device without you having to constantly remind them. Similarly, the cooler kids perceive device apps and features (e.g., goal-driven fitness challenges, swappable watch faces and avatars, etc.) to be, the more fun they'll have with them.
Picking the right kids smartwatch is a combination of your individual family needs, budget and preferred features. Luckily for anyone shopping for a smartwatch for kids, you'll find no shortage of options that split the difference, many of which can also be quickly and easily added to your existing cell phone plan.
Now that you're an expert, check out the Verizon GizmoWatch Disney Edition and the Verizon GizmoWatch 2, with new updated features such as a text message readout and weather app.