A parent's guide to back-to-school tech for kids
An ed tech consultant and former teacher shares her experience to help parents find the best back-to-school gadgets for kids.
Full Transparency
Our editorial transparency tool uses blockchain technology to permanently log all changes made to official releases after publication. However, this post is not an official release and therefore not tracked. Visit our learn more for more information.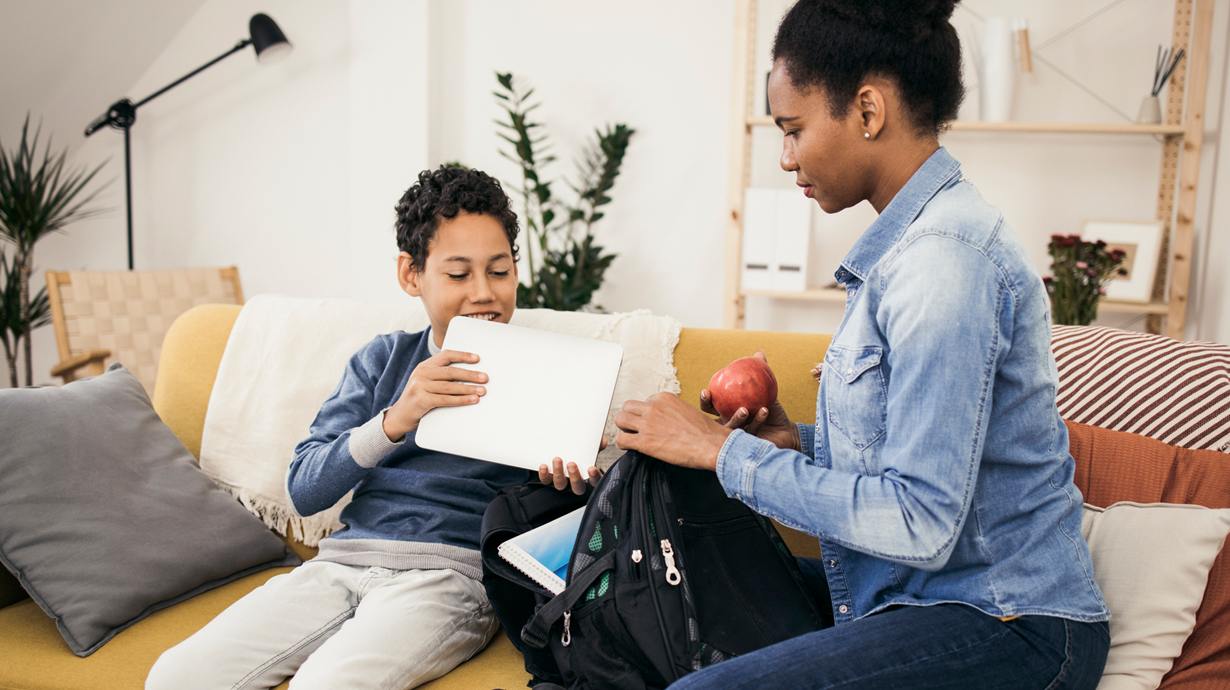 In my daughter's first year at elementary school, we discovered she has dyslexia.
As an ed tech consultant specializing in learning with technology, such as augmented and virtual reality, I remembered an app called Catchy Words AR. Think Pokèmon Go, but for spelling words. The letters virtually floated around the room as my daughter virtually grabbed each letter, one by one, to spell a word.
An hour after she first learned to spell the word, she was still able to spell it. The next day, I asked again, and without delay, she spelled it correctly.
How had this app made such a difference? It was a personalized learning experience. My daughter is a kinesthetic learner and loves to be active in her learning experience. The app incorporated spatial learning, moving the material from two dimensions into three dimensions. And she was encouraged to be successful through fun play and was celebrated at the completion of the activity.
Students can be more successful when using technology that aligns with their own learning styles and interests. But it can take time to find the right tech, even when you're an expert. Below, find a few tips on the ways tech can help support kids as they head back to school.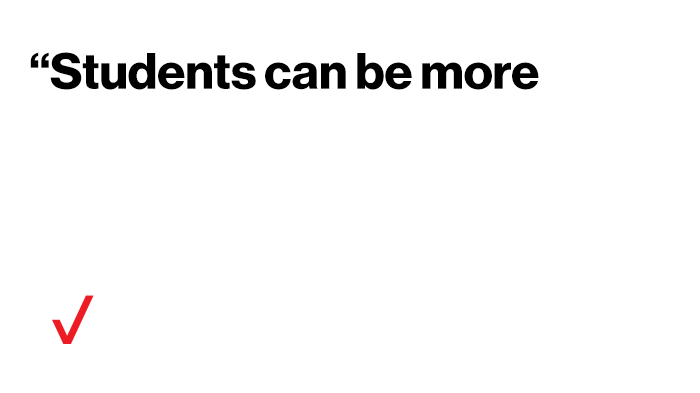 The best gadgets and tech accessories for going back to school
Gizmo Watch 3
The Gizmo Watch 3 is a great gadget for kids who are kinesthetic, or active, learners, like my daughter. With timers and alarms, a Gizmo Watch can help kids stay on track with homework and chores at home. Plus, a built-in step tracker can make active play part of the after-school routine by setting step goals for free time. And two-way calling and text make it easy to coordinate pickup after school.
Smart speakers  
Kids are finding this piece of advanced technology to be a cool gadget for school, too. Smart speakers can support homework tasks, read a story, or create music for an ambience that fosters concentration or wholesome sleep routines. Not only are these gadgets for kids delightful, these child-friendly smart speakers also have more security settings that lets your child call an approved set of contacts from the device, and kid-friendly responses to their questions.
Tablets
Most kids get Chromebooks or school-issued laptops, but tablets are a great addition. Tablets use our natural gestures for interaction, making the technology especially adaptable for young learners. Depending on your child's age, look for  tablets with good parental control features built into the device.
Headphones
We live our lives in a continual state of distraction. Using headphones helps kids shut out noises that keep them from being productive and staying on task. Headphones can also help reduce stress and anxiety by limiting overwhelming sounds. Kids can play classical music to keep their focus and attention on learning, or they can listen to an audiobook while following along with the textbook. Also, consider on-ear noise-canceling headphones, as they can protect a child's developing auditory system.
How to help kids get the most out of learning with technology
Learning how best to support my daughter didn't come easily, and I often found solutions through trial and error. When I noticed her interest in active learning through play, I tried to include more activities that got her up and moving. And we got the best results when I pointed out the times she was having fun learning—and why it was fun. Your child's school may also have some insight into children's learning styles, or you can see if your child is naturally drawn to one of the three listed below.
Understanding children's learning styles
Visual learner: These learners usually have a knack for drawing, can easily grasp the concept of maps and would rather watch than read something.

Auditory learner: These learners can pick up on sounds in the background, love to talk things through and may have an interest in music.

Kinesthetic learner: These learners display good eye-hand coordination, use a lot of physical gestures when they talk and could be described as fidgety when they've been sitting too long.
Tech to support children's learning styles
Tablets and laptops: Visual learners can use videos and tutorials to learn more about a challenging homework assignment.
Smart speakers: Auditory learners can listen to recordings and podcasts.
Games and apps: For kinesthetic learners, consider online games in a subject they might be struggling with.
How to find online learning resources
When I first noticed the Catchy Words AR app, I discounted it as a hangman-type game in augmented reality. I didn't see the value until I saw it in action with my daughter. Finding the right app begins with understanding your child's strengths and interests and how they can use those talents to tackle their struggles.
Tips
Figure out where your child is struggling. Talk with them about what is difficult in class and where they want to be more confident. 

Identify a resource that uses your child's interests, such as art or sports, to help them through a learning struggle. When a child feels confident in a skill, they are more willing to take on a new challenge. 

Keep the resources changing, as children will get bored with the same activities.
Finally, back-to-school tips for parents: Keeping kids safe online
Now that you know how some at-home tech can help support your child, it's also worth taking a closer look at the parental controls on these devices.
Smart speakers
Consider occasionally changing up the wake word for smart devices, so your child starts to understand there are limits to using it. Consider connecting these devices to a family account and using tools such as Amazon Kids for Alexa devices or Digital Wellbeing for Google smart speakers, which will pull from a library of kid-appropriate content.
Tablets
Tablets may have parental control settings on the devices themselves. You can limit screen time for kids, or Wi-Fi access—for example, you might allow access on Tuesdays and Thursdays, 3 – 3:30 PM. You can also control whether kids can make in-app purchases and are designed with a child's safety in mind.
VR and gaming
Even with educational apps, it's important to review the parental controls and dismantle chat options if applicable. Keep in mind, the recommended age for using a VR headset is 13 and up.
Today, my youngest daughter has learned how to voice her individual needs to perform at her best. While not every circumstance will always fit her exact preference, she is aware of her strengths and how to use them. She still reaches out for support if she can't solve issues on her own, but we've walked this journey this far together, and I know we are in a great place for the future.
Get unlimited data and save on everything kids stream for school—and after school—with myPlan.