4G LTE: Will It Benefit Rural Businesses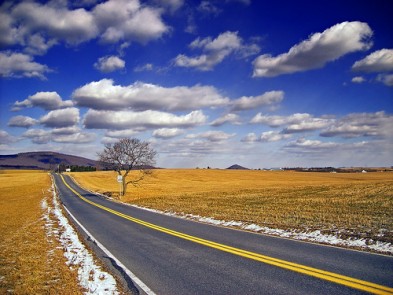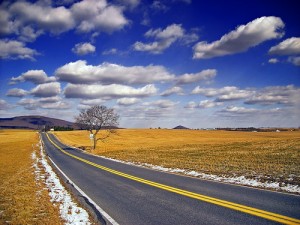 This is a guest post by Kerry Butters from BroadbandGenie.
4G LTE (Long Term Evolution) is the latest form of mobile broadband and is an altogether faster and more reliable mobile Internet connection. For those of us who live in the city, it will be another advancement that we take for granted. However, this new form of superfast mobile broadband could be the primary source of Internet access for many users on the road and for rural businesses.
Add to this the commitment of telecommunications leader, Verizon Wireless, to do all it can to see that 4G LTE reaches people in the most remote areas in the country and you will at last have an Internet service for all – not just those living in metropolitan areas.
While 4G LTE will bring faster Internet to those living in cities, for the rural community, it will have a more significant impact. Many people living in these areas have a far slower Internet connection and don't have the freedom to utilize the latest tablets and phones for the same purposes as the rest of the country.
For many rural businesses, this will give them a chance to increase revenue, create jobs and make a dramatic change to the way they operate their business, especially for those who participate in e-tailing. At present, despite being able to get some form of Internet access, many can't utilize it as part of their business because it is simply not reliable enough.
The new, faster 4G LTE will be more reliable and will pave the way for rural businesses to make the changes to improve their all-around service. Businesses can then start to seriously consider utilizing mobile and cloud based services, while giving employees who are on the move cell phones and enabled tablets to access information when not at their place of work.
The emergence of cloud technology, which can be used for anything from email to accessing work databases, has meant that workers have more flexible options than ever before. Add to this 4G LTE technology and even roaming salesmen who cover the most remote areas can still be just a click away from HQ.
Another significant development is that 2G and 3G were developed for voice and text. 4G LTE has been developed specifically for data streaming. With the use of 4G LTE, rural businesses can now compete on a level playing field with their rivals in the city.
Employees of businesses in towns and cities who live in the outlying rural areas will also have far greater flexibility when it comes to taking their work home. Time and money saved from working at home, rather than having to travel long distances to work, will be a great advantage, especially when it comes to smaller tasks.
Do you have a rural business? Then maybe it's time to look into what 4G LTE can do for you. The Internet itself is already providing an increasingly large source of revenue for businesses all over the world. With 4G LTE at your fingertips and cloud services coming to the fore, there is no reason why you should be at a disadvantage to other businesses providing the same services or products merely due to your location.
Kerry Butters wrote this post on behalf of www.broadbandgenie.co.uk, the information site for home and mobile broadband.
For more Verizon Wireless news, subscribe via RSS feeds in the right rail.