Four ways 5G could reinvent the brick-and-mortar retail experience
Brick-and-mortar retail is all about the customer experience—and 5G could help create experiences that keep customers coming back. 
Full Transparency
Our editorial transparency tool uses blockchain technology to permanently log all changes made to official releases after publication. However, this post is not an official release and therefore not tracked. Visit our learn more for more information.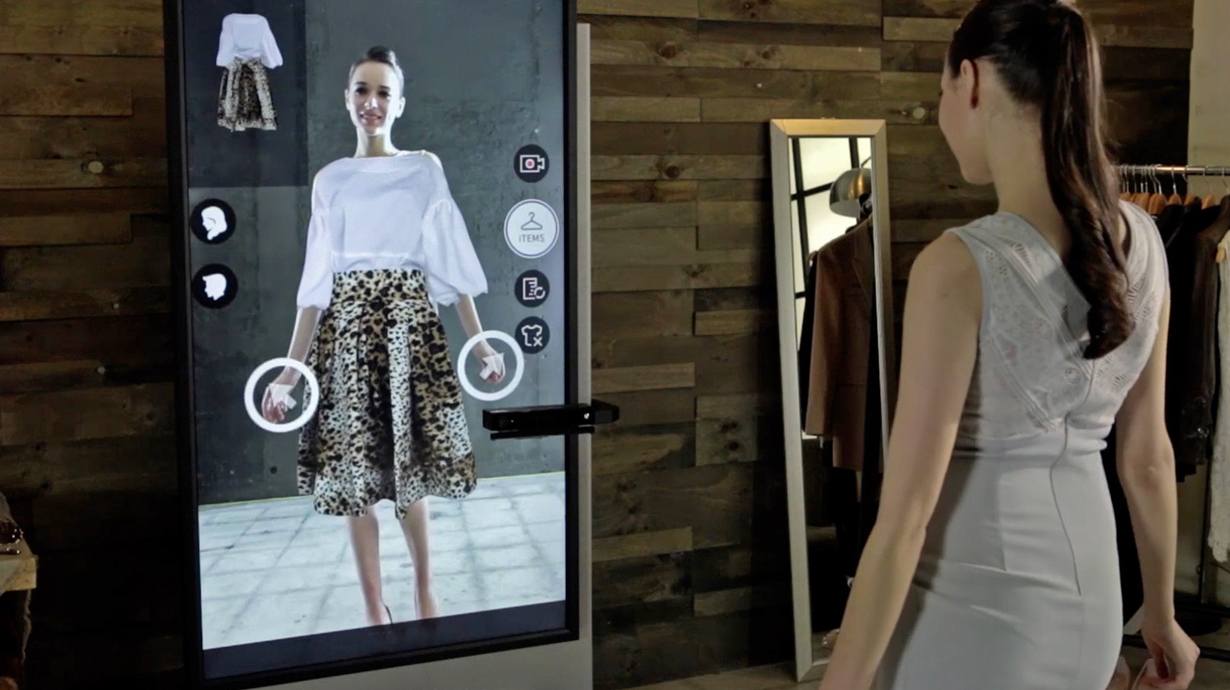 Customers shopping at brick-and-mortar stores are bringing heightened expectations to every visit. After all, for years they've been experiencing simple, seamless online shopping on apps and e-commerce websites, and they expect the same level of service from their in-store visits.
For brick-and-mortar businesses, this means the need for fast, reliable connectivity is greater than ever.
Here's an example: Imagine a store installs a smart mirror that lets customers "try on" a range of outfits in a variety of sizes without ever actually changing their clothes. It can provide a lifelike, personalized "reflection" of the clothing's precise fit on the customer's body.
And let's further imagine that the smart mirror doesn't just show a customer what they look like in a given outfit. It also lets them know if it's in stock, and it allows them to purchase the outfit directly via its touch screen, bringing the brick-and-mortar experience closer to the online experience. All of this requires fast, reliable connectivity.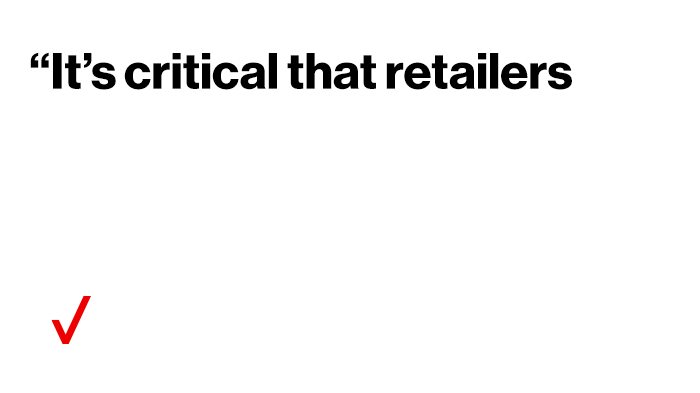 Dan Bieler, principal analyst at Forrester and author of The CIO's Guide to 5G in the Retail Sector, says it's critical that retailers ramp up their digital activities—especially at their existing physical locations.
"Traditional retailers need to think in terms of delivering value beyond having a high-quality product at the right price. Instead, stores need to deliver services and experience on top of their product," says Bieler. "They must completely rethink customer engagement, sales and marketing activities, which means a massive shift in business strategy."
With 5G and mobile edge computing (MEC), retailers can get the high speed and low latency they need to provide enhanced in-store experiences and personalization, says Jean-Emmanuel Biondi, principal at Deloitte Retail, Wholesale and Distribution.
"5G and edge [computing] will support the emergence of new technologies that address some of the business issues and remove some of the frictions that you see in stores," says Biondi. "With these frictions removed, the retailers can then focus on customer experience."
Here are four ways retailers can use 5G to create in-store experiences and optimize business.
Inventory control
Although customers don't see back-end operations like tracking and monitoring inventory, this work is essential to getting the right products onto shelves and into shopping bags. Managing inventory in an omnichannel environment is increasingly complex, but 5G can help expedite stock replenishment by using a combination of intelligent cameras and sensors to monitor inventory and automatically replenish products when they're running low.
"Retailers can use video analytics to understand where inventory positions need to be replenished and then make decisions on reallocating inventory," says Biondi. "Because gathering data becomes complicated, 5G can play a major role in enabling the near real-time data needed to make replenishment decisions."
AR/VR in-store experiences
Interactive fitting rooms could let customers try on different sizes and add accessories without having to leave the room—it would all be virtual. The rooms could also let customers change variables like lighting conditions to see how an outfit looks at different times of day. The same screen that serves as a virtual mirror could provide information about ordering out-of-stock items.
"Stores can use 5G to get the high-quality connection they need for more advanced technology, which could allow them to provide the personalization and support provided by bigger companies," says Bieler. Some stores may opt to entirely replace wired networks with 5G networks.
The metaverse
In the metaverse, a virtual environment where people can interact with each other, brands and retailers are increasingly establishing a presence. Bieler says that the speed and latency required to handle the data throughput in the metaverse means that 5G could be a game-changer.
In fact, 5G will make possible even richer VR experiences, including more immersive sound and the sense of touch. You might, for example, be able to feel the virtual texture of a sweater.
Autonomous stores
The future of shopping may, in fact, be contactless. Fans cheering on their favorite professional football team at the Hard Rock Stadium can purchase snacks, beverages and merchandise at the autonomous Express Shop. Customers swipe a credit card to enter the store, pick the items they want off the shelf and then simply walk out. Computer vision technology powered by Verizon 5G tracks the items as they're selected. When the customer leaves the shop, their credit card is charged automatically, and they are emailed a receipt. Because of the low latency that 5G technology can provide, the sale is processed in nearly real time.