5G and Verizon's edge computing power play with Amazon, Microsoft and Google
What can happen when Verizon and the major players in tech around edge computing start working together? 5G Edge can help enable a number of applications, from autonomous cars to robots, that impact consumers and businesses.
Full Transparency
Our editorial transparency tool uses blockchain technology to permanently log all changes made to official releases after publication. However, this post is not an official release and therefore not tracked. Visit our learn more for more information.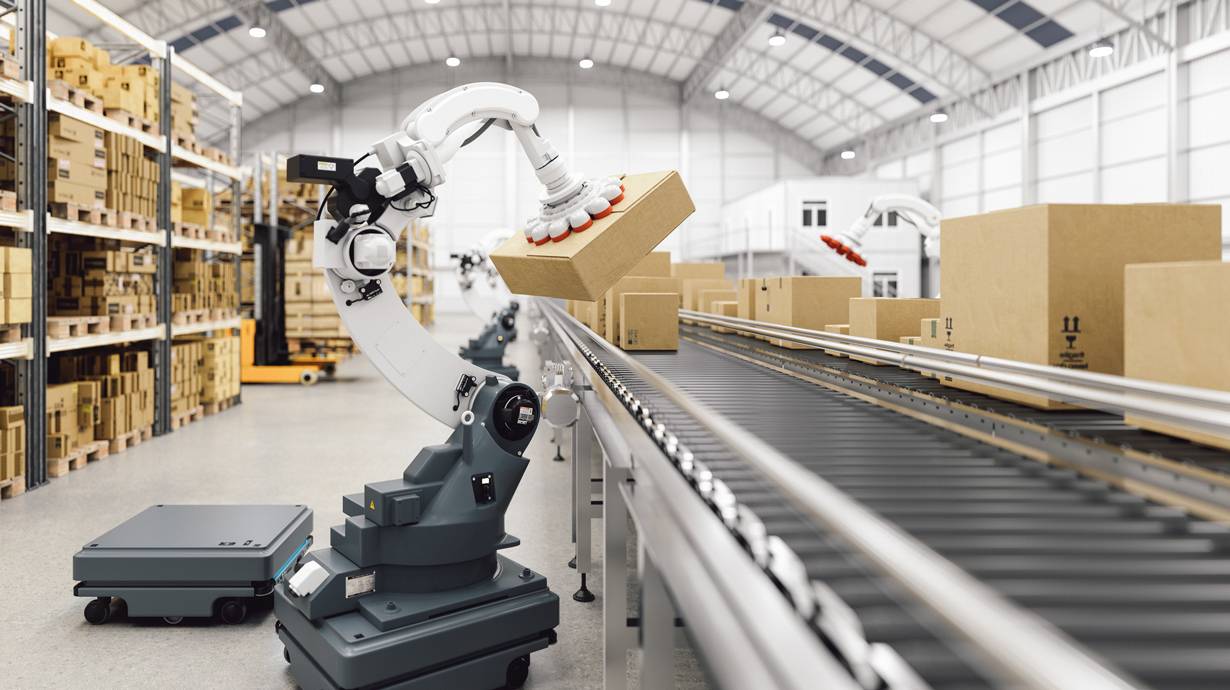 Before jumping into why Verizon's partnerships with Amazon Web Services (AWS), Microsoft Azure and planned collaboration with Google Cloud matter, it's important to begin with the basics. There's a lot of talk about edge computing—and its potential applications for gaming, drones and autonomous cars—but what is it really? And what does 5G have to do with it?
What is edge computing?
In the simplest terms, edge computing provides infrastructure and software that brings processing power closer to the end user. Data is processed, stored and analyzed at the network's "edge," typically where the requesting application or device is located, and not at a data center that could be several states or hundreds of miles away.
By reducing the distance of travel for the data, the time that it takes to receive a response is radically reduced, resulting in lower latency, or lag, and near real-time applications. For a consumer, that time saved might mean a difference of seconds in gaming, perhaps at a crucial turning point for survival.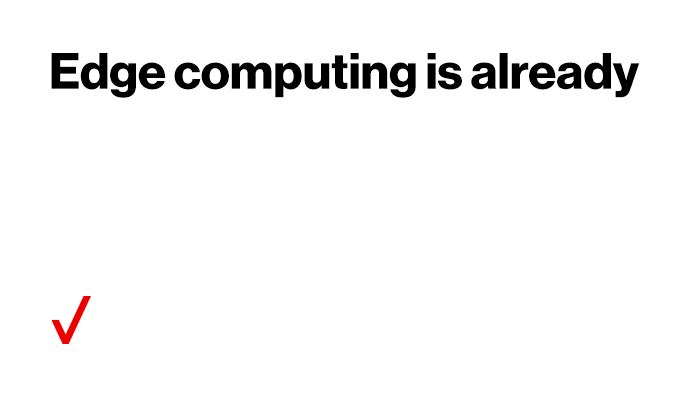 This also represents a major enterprise opportunity, and edge computing is already enabling use cases for the Fourth Industrial Revolution, or Industry 4.0. The rise of autonomous mobile robots, intelligent logistics and analytics, and factory automation with higher security and improved productivity can all be supported by edge computing.
Edge computing solutions can be categorized into public and private. Broadly defined, public edge computing puts the service at the edge of a cellular network and anyone can subscribe to use it. In general, these solutions are well-suited for organizations that need broad geographic coverage, like in the areas of public safety, smart health and autonomous vehicles. Private networks are the gateway to private edge computing capabilities and solutions, with the resources and storage on-premises. This is ideal for businesses that need to deliver near real-time services to specific areas within sports arenas, large campuses, warehouses and factories.
What does 5G have to do with it?
5G and edge computing have a symbiotic relationship that can support next-generation 5G applications.
5G is a technology that was designed to carry massive amounts of data while providing low latency, high reliability and high speeds. To further enhance the 5G experience and deliver the intelligent near real-time responsiveness as promised, the data must be processed at the edge so it's as close as possible to where it's being used. Use cases like smart robots and autonomous vehicles are driving requirements for improved performance at the edge of the cloud.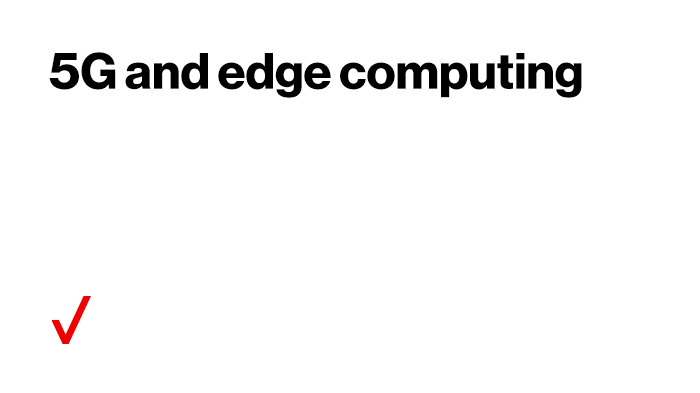 Verizon's high-performing 5G Ultra Wideband network—which powers 5G Edge—brings game-changing new capabilities, like speeds up to 10 times faster than median 4G LTE speeds, higher bandwidth and throughput, embedded security protocols, and low latency for workloads and applications like autonomous machines, robotics, AR/VR and IoT performance tracking.
5G Edge, together with cloud services from AWS, Microsoft Azure, and Verizon's planned collaboration with Google Cloud will help enable the shortest possible high-volume connection between users, devices and applications.
Verizon and AWS: Powering public and private edge computing across industries
Verizon's partnership with AWS comprises both private (5G Edge with AWS Outposts) and public (5G Edge with AWS Wavelength) solutions. For the public solutions, AWS deploys compute and storage services at the edge of the Verizon 5G network, enabling a whole new class of innovative, latency-sensitive applications across multiple industries. This includes the Cellular Vehicle-to-Everything (C-V2X) space, where 5G and edge computing are essential building blocks for improving the performance of autonomous vehicles. C-V2X technology allows autonomous and connected vehicles to communicate with each other, their surrounding infrastructure (e.g., traffic lights) and pedestrians by using cellular technology. The partnership with AWS for public MEC is continuously expanding, recently reaching 17 metro areas in the United States.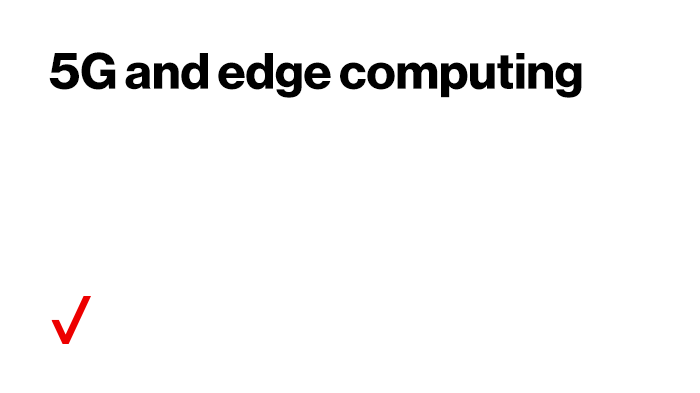 LG Electronics is piloting a next-generation C-V2X platform using Verizon's 5G Edge with AWS Wavelength to process and transfer data in near real time. The collaboration is supporting a service that is intended to improve driving safety with secure information sharing between vehicles, mobile devices and transportation infrastructures. The combination of 5G Edge with AWS Wavelength helps the LG platform relay a constant transmission of safety messages while remaining secure and private.
Nissan, HARMAN and Renovo are other innovators testing C-V2X technology to improve roadside safety using Verizon's 5G Edge with AWS Wavelength.
Verizon and Microsoft Azure: Enabling automation at warehouses
Launched in 2021, Verizon's private mobile edge computing for enterprises with Microsoft Azure has already made an impact on companies like Ice Mobility, a logistics and supply chain solutions provider.
Relevant to ongoing issues with the supply chain, Ice Mobility has used Verizon's 5G Edge with Microsoft Azure Stack Edge to help with computer vision–assisted product packing to improve on-site quality assurance at their warehouses.
The company is now exploring additional 5G applications that leverage computer vision and 5G Edge investments to provide automation enhancements along the supply chain, such as near real-time activity-based costing. This solution would allow them to assign overhead and indirect costs to specific customer accounts, pick and pack lines, and warehouse activities to enhance efficiencies and improve competitiveness.
Verizon's planned collaboration with Google Cloud: Smart factories, robots and more to come
To provide options and flexibility for businesses, Verizon announced its plans to partner with Google Cloud in December 2021. Verizon's 5G Edge with Google Distributed Cloud Edge would bring compute and storage services to the network edge to support near real-time enterprise applications in industries from retail to manufacturing.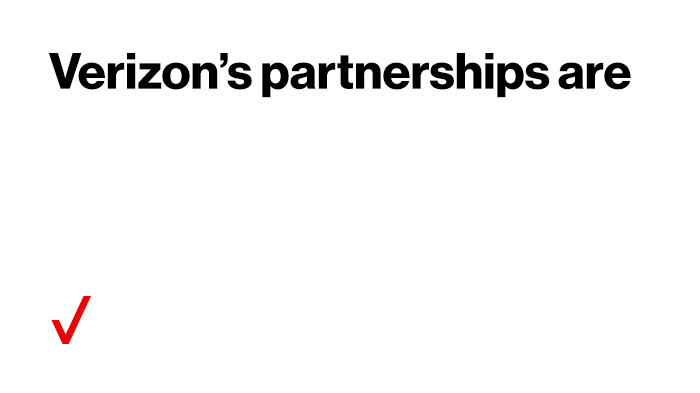 Ericsson and Verizon will collaborate on a proof of concept that will provide edge computing solutions at Ericsson's USA 5G Smart Factory. The first trial use case takes advantage of 5G Edge combined with Google Distributed Cloud Edge along with Verizon's Sensor Intelligence solution. This involves attaching a camera to an autonomous mobile robot that will scan packages to maintain inventory and location of indirect materials in the factory's warehouse. Using computer vision, the robot will then communicate the barcode and shipping label data via 5G and mobile edge computing to the inventory management system, providing near real-time analytics to improve logistics.
Verizon and Google Cloud also plan to develop public 5G mobile edge computing for developers and enterprises, which has the potential for applications at the edge of Verizon's wireless network in various locations throughout the U.S.
The possibilities are endless
Verizon's partnerships with AWS, Microsoft Azure and future collaboration with Google Cloud are expanding what was thought possible with the power of 5G and edge computing. Combining the best capabilities of each company with Verizon's 5G Edge allows for greater flexibility for businesses—and ultimately, consumers—as well as countless new applications in manufacturing, healthcare, public safety and more. Verizon's edge computing partnerships are fueling innovations for both today and tomorrow.
Learn more about how 5G Edge is transforming businesses.