5G and IoT: Making connections to change the world
5G's high speed and low latency are enhancing and advancing the Internet of Things. Here's what that looks like.
Full Transparency
Our editorial transparency tool uses blockchain technology to permanently log all changes made to official releases after publication. However, this post is not an official release and therefore not tracked. Visit our learn more for more information.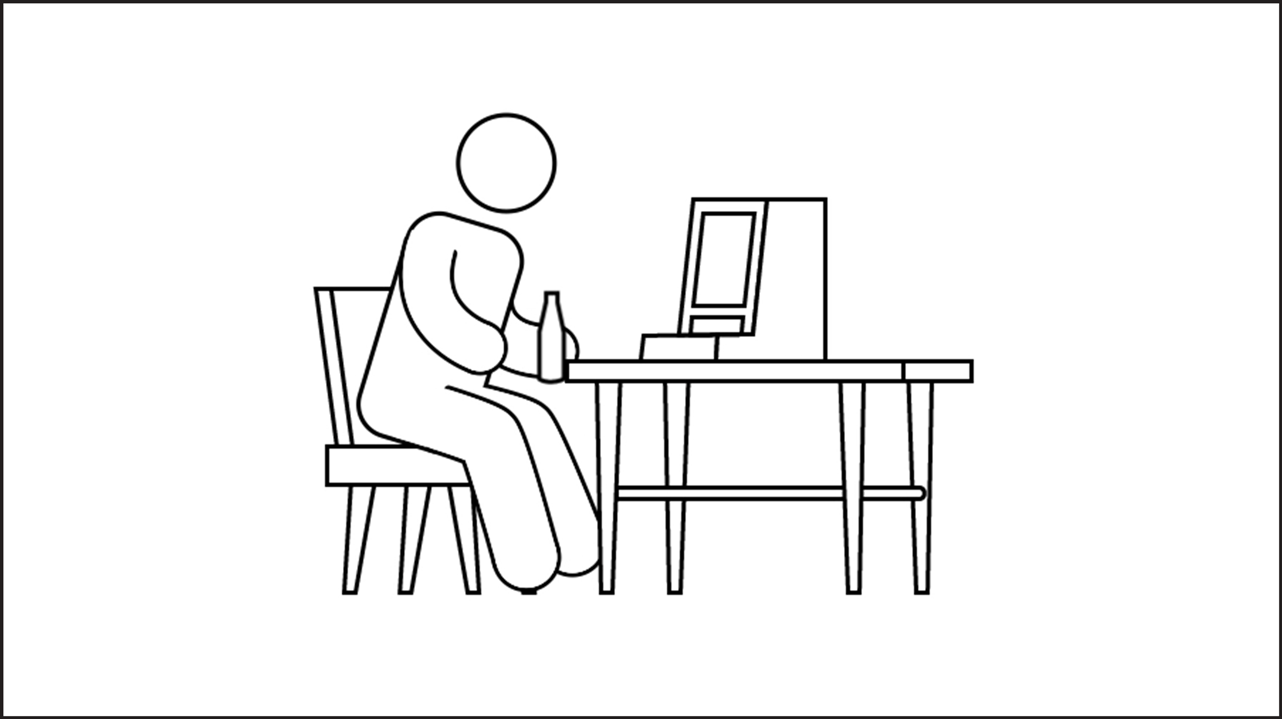 We live in an increasingly connected world, and the Internet of Things (IoT) is at its center. Today, connected sensors and gadgets now allow us to switch lights on and off with voice commands; collect data from fields and factories; order goods through smart speakers; and use smart watches to track our steps, sleep and heart rate.
By the end of 2022, it's estimated that there will be 14.4 billion connected IoT devices worldwide, an increase of roughly 18% over last year alone, with numbers climbing to 27 billion by 2025. A typical U.S. household has 22 connected devices, according to consulting firm Deloitte, including smart home systems, wearables and other personal portable electronics.
"IoT connections will play an increasingly important role in our lives," states Matt Hatton, co-author of The Internet of Things Myth.
It's not a new idea. In the 1970s, researchers at Carnegie Mellon University developed what might be the first IoT device: They added switches to a vending machine that monitored its contents, then connected the machine to their network (this was pre-internet) so that they could see if drinks were available and cold before deciding to walk to the machine. (To be fair, it was far from their offices.)
Since then, widespread internet connectivity, greater computational power, increased storage and battery capacity, and the availability of sophisticated yet inexpensive sensors have pushed boundaries much further. And 5G's high speed and low latency can help to drive the IoT transformation, both at home and on the go.
5G and IoT make connections count
The IoT is advancing rapidly, and as those billions of sensors and devices that make up the IoT come online, they will gather massive amounts of data. The high speed, high capacity and low latency of 5G can help manage the transmission of that data so that decisions can be made and actions can be taken in near real time. As consulting firm McKinsey & Company reports, "Networks act as the backbone that bring the IoT to life and make it all possible."
The McKinsey & Company report points out that the economic value of IoT focuses on a few key areas: factory settings, such as production environments which benefit from autonomous systems or robotics; human health settings with sensors and connected medical devices; and smart environments such as homes and cities. The power of the IoT is magnified by the ability to interconnect these systems and other devices—media players, office equipment, industrial machinery, point-of-sale terminals, embedded sensors, and smartphones, to name a few.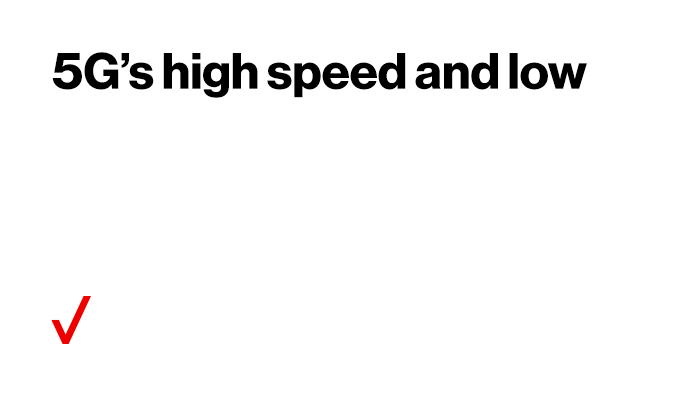 As networks have matured—and as 5G continues to move into the mainstream—these capabilities continue to advance. What's more, 5G also accommodates data processing and computing at the edge of the network, known as edge computing. By bringing computing power closer to where data is gathered, the data doesn't need to travel to a data center potentially thousands of miles away for processing, which means a shorter round trip and lower latency. Edge computing is particularly vital for devices such as drones and autonomous vehicles that depend upon low latency and high-speed data transfer to operate in near real-time, Hatton points out.
Already, IoT and 5G promise to drive advances in areas as diverse as emergency response, firefighting, remote machine and medical diagnostics, and construction. For example, augmented reality apps allow architects and engineers to see overlays of electrical systems and other infrastructure on a tablet by pointing it at a wall. Connected cameras and AI could monitor traffic conditions without the need to embed expensive sensors in roads.
Smaller and more sophisticated devices that operate with low battery power (think always-on wearables and health monitors) and seamlessly piggyback onto other digital technologies can push the boundaries further, Hatton says. At the same time, more complex applications such as, autonomous vehicles, connected homes and factories, smart grids, and smart cities are rapidly taking shape and influencing what might come next.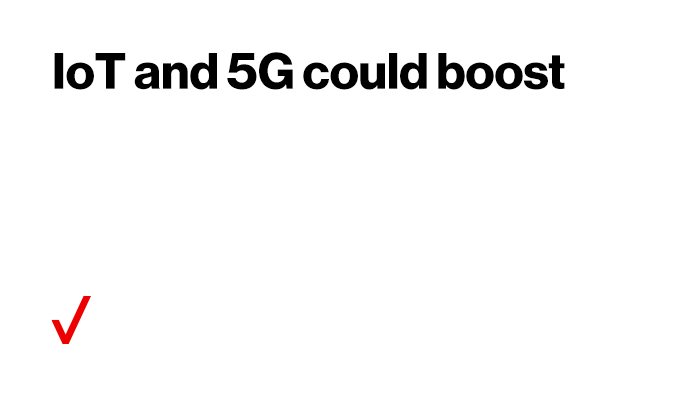 5G and IoT expand what's possible
Greater changes lie ahead. Within a few years, IoT and 5G could boost food safety by helping track and monitor food as it travels from farm to table. On the farm, for example, precision agriculture can be enabled by sensors in the field; the data they collect can be transmitted to a data management tool that can help automate determining how and when to water (or harvest) crops. Further along the supply chain, sensors can help determine if food has been exposed to improper conditions or temperatures and deliver alerts. The enhanced speed and bandwidth of 5G helps to ensure that the data is available in near real time.
To be sure, a highly connected world is already here. And IoT and 5G are continuing to usher in smart technologies that will impact every aspect of our lives—from our bodies to our cities. Concludes Hatton: "These systems are transforming our world."
Verizon is the network America relies on. See what 5G can do for you.