After Achieving Early Success, Innovative Program That Helps Teachers Use Mobile Technology to Improve Student Learning Expands to 12 More Schools
Full Transparency
Our editorial transparency tool uses blockchain technology to permanently log all changes made to official releases after publication. However, this post is not an official release and therefore not tracked. Visit our learn more for more information.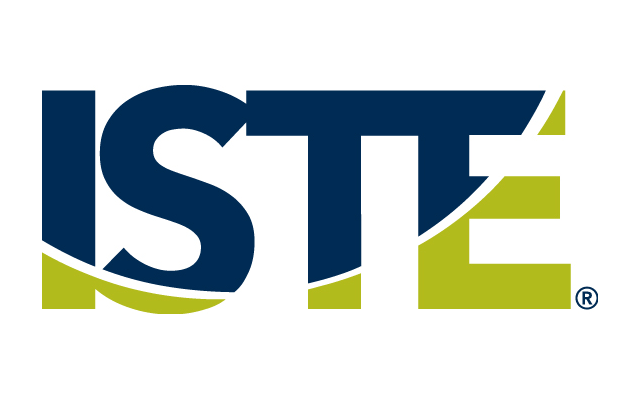 SAN ANTONIO – To help ensure that more students learn the skills necessary for success in higher education and careers in science, technology, engineering and math, the Verizon Foundation and the International Society for Technology in Education will expand an innovative professional-development program for teachers at schools in underserved areas.  The expansion, announced on Monday (June 24) by the foundation and the ISTE, will build on the initial success of the program, Verizon Innovative Learning Schools, which was launched at 12 schools last summer.
The expansion will add 12 more schools to the VILS program this fall.  The Verizon Foundation, which provides funding through grants to the ISTE and the participating schools, will increase its funding to $1.6 million to cover the 24 schools that will now be in the program.  More than 12,000 students will benefit from classroom environments that effectively integrate technology and exhibit NETS standards.  (NOTE: For a list of the current and newly named Verizon Innovative Learning Schools, see the end of this release.)
Under the program, teachers receive two years of professional development that will prepare them to better incorporate existing mobile technology into classroom learning with strategies that support teaching the so-called STEM subjects – science, technology, engineering and math – and making these subjects more appealing to students.
The professional development pathway includes on-site and virtual training and is based on a needs assessment conducted at each school at the onset of the program.
"For schools to realize the potential of mobile devices as powerful learning tools, teachers must be supported with the professional development necessary to integrate these tools into teaching and learning," said ISTE CEO Brian Lewis.  "Our partnership with the Verizon Foundation supports ISTE's overall mission of ensuring that educators at all levels can use technology to personalize learning, engage students and help them navigate the path to success in our digital world."
Increased Student Engagement, Improved Performance
According to the recently released "EdTech: Revolution In Education" report from STEMconnector, 80 percent of the fastest-growing occupations in the U.S. require STEM adequacy; but the U.S. is currently not graduating enough students who are able to fulfill this growing need, and as many as 3 million STEM jobs have gone unfilled.
The VILS program is making a difference in preparing students to qualify for these jobs.  For example, participating teachers report that 37 percent of students showed improvements in learning STEM subjects.  In addition, 38 percent of the students showed increased engagement, and 52 percent demonstrated increased proficiency with mobile technologies. 
Preliminary results from the VILS program are available at http://vz.to/11SIhce; the full set of results will be available this fall.
"The results we have seen to date are very encouraging," said Justina Nixon-Saintil, director of education and technology for the Verizon Foundation. "They show that technology in the classroom, when used effectively, can have a meaningful impact on student achievement.
"The Verizon Innovative Learning Schools program seeks to level the playing field, providing the opportunity for teachers to receive training on how to use new and innovative technologies in the classroom, and for students in underserved schools to excel in math and science subjects," Nixon-Saintil said. 
Thinkfinity.org a Comprehensive Resource for VILS, Other Educators
In addition to the tailored professional development, VILS teachers can access the Verizon Foundation's Thinkfinity.org site, a free resource that enables them to collaborate with one another and with ISTE instructional consultants; find Common Core-aligned lesson plans; and participate in an online community where educators across the country share best practices on mobile learning.
About ISTE
The International Society for Technology in Education (ISTE®) is the premier membership association for educators and education leaders engaged in advancing excellence in learning and teaching through the innovative and effective use of technology in PK-12 and teacher education. Home to ISTE's annual conference and expo and the widely adopted NETS, ISTE represents more than 100,000 professionals worldwide. For more information, visit iste.org.
About Verizon Foundation
The Verizon Foundation is focused on accelerating social change by using the company's innovative technology to help solve pressing problems in education, healthcare and energy management.  Since 2000, the Verizon Foundation has invested more than half a billion dollars to improve the communities where Verizon employees work and live.  Verizon's employees are generous with their donations and their time, having logged more than 6.8 million hours of service to make a positive difference in their communities.  For more information about Verizon's philanthropic work, visit www.verizonfoundation.org; or for regular updates, visit the Foundation on Facebook (www.facebook.com/verizonfoundation) and Twitter (www.twitter.com/verizongiving).
####
Verizon Innovative Learning Schools
Cohort 1 (2012-2014)
Willis Junior High School, Chandler, Ariz.
Niemes Elementary School of Environmental Science and Technology, Cerritos, Calif.
Riverside Middle School, New Castle, Colo.
Charles Carroll Middle School, New Carrollton, Md.
Assabet Vocational High School, Marlborough, Mass.
Washington-Parks Academy, Redford, Mich.
Long Branch Middle School, Long Branch, N.J.
Health Sciences Charter School, Buffalo, N.Y.
Hartford Middle School, Canton, Ohio
Lewis and Clark Elementary School, Astoria, Ore.
Williamson County Middle School, Franklin, Tenn.
Lewisville High School, Lewisville, Texas
Cohort 2 (2013-2015)
Piedmont Middle School, Piedmont, Ala.
Central Middle School of Science, Anchorage, Alaska
Cotter Junior/Senior High School, Cotter, Ark.
John Muir Middle School, Corcoran, Calif.
Sims-Fayola International Academy, Denver, Colo.
Howard High School of Technology, Wilmington, Del.
Greenville Middle School, Greenville, Mich.
Hamline University Elementary School, St. Paul, Minn.
Patrick Healy School, East Orange, N.J.
Sharon Springs Central School, Sharon Springs, N.Y.
Pittsburgh Perry Academy, Pittsburgh, Pa.
San Jacinto Intermediate School, Pasadena, Texas