Announcing #VZGreatLakes: Verizon Great Lakes Roadtreking Tour With Mike Wendland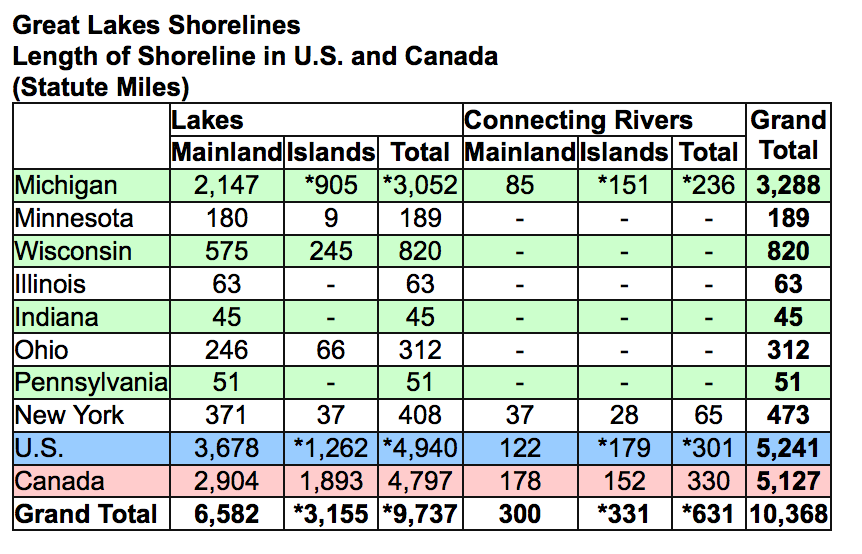 We're about to set off on the Verizon Great Lakes Roadtreking Tour, a 3,500 mile trip that will take us farther than if we drove across country, from the Atlantic to the Pacific. And although we will visit eight states, we will never really leave the Midwest.
We'll be driving much of the U.S. shorelines that touch the five Great Lakes.
I've wanted to do this trip for years.
Now, thanks to Verizon Wireless, and with support from with Pure Michigan, we're about to set off, starting from the Lake Ontario shoreline near Otswego, NY, and then making our way to Lake Erie and Pennsylvania, Ohio and Michigan; continuing in Michigan along the shorelines of Lakes Huron, Superior and Michigan, and also visiting Wisconsin, Minnesota, Indiana and Illinois where Lake Michigan also shapes a vibrant coastline lifestyle.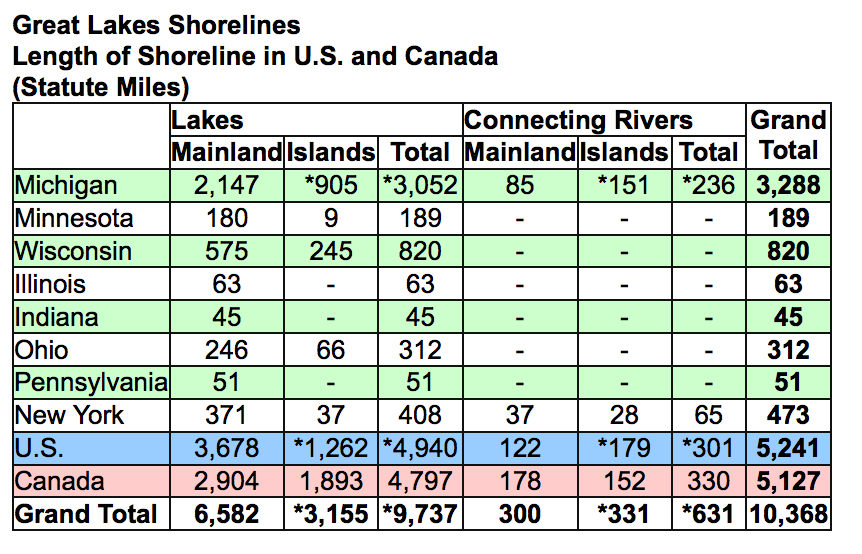 We'll travel in our Roadtrek E-Trek motorhome, Jennifer and me and our Norwegian Elkhound, Tai, breaking the route into 10 different segments and writing about the interesting people and places we encounter, sharing our reports, photos and videos here, as well as on Roadtreking.com and the Pure Michigan blog. We'll also share our adventures on social media using the #VZGreatLakes, #vzwmidwest and #PureMichigan hashtags.
The cool thing about this is, other than a general route that will take us close to the Great Lakes shorelines, we have no plans, no schedules, no firm appointments.
This will be total serendipity. We'll stop whenever something catches our eye, talk to people, learn about the places we visit and try to document the amazing beauty, recreational opportunities, shoreline lifestyle and significance of the Great Lakes. Thanks to technology - that's where Verizon comes in - I'll be totally wired and connected the entire route, able to post pretty much from wherever we are, no matter how isolated or remote.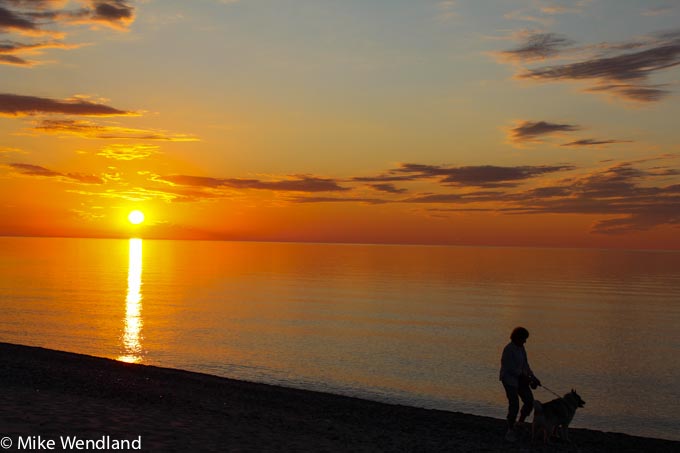 Jennifer and Tai along the Lake Superior shoreline last summer.
If we were to drive the shoreline of the entire Great Lakes where they touch Canada and the U.S., it would be an amazingly long trip. We can't do that of course, because some spots have no roads. But if we could, it would be a near 10,000 mile trip.
The significance of the Great Lakes is staggering. According to the Great Lakes Information Network, an informational clearing house on the Great Lakes group supported by U.S. and Canadian governmental agencies and various civic-minded organizations,the five lakes contain:
One-fifth of the world's fresh surface water (only the polar ice caps and Lake Baikal in Siberia contain more); 95% of the U.S. supply; 84% of the surface water supply in North America. Spread evenly across the continental U.S., the Great Lakes would submerge the country under about 9.5 feet of water.
More than 94,000 square miles/244,000 square kilometres of water (larger than the states of New York, New Jersey, Connecticut, Rhode Island, Massachusetts, Vermont and New Hampshire combined, or about 23% of the province of Ontario). About 295,000 square miles/767,000 square kilometres in the watershed (the area where all the rivers and streams drain into the lakes).
The Great Lakes shoreline is equal to almost 44% of the circumference of the Earth, and Michigan's Great Lakes coast totals 3,288 mi/5,294 km, more coastline than any state but Alaska.
As we travel, we'll camp in our Roadtrek, sometimes find hotels and B&B's, sample local food, attend festivals, meet and profile the locals and soak as much in as possible. We plan to do all this in a month's time.
Got any ideas or suggestions on where we should stop along the way? Send a tweet to @roadtreking or fill out our contact form. And if you happen to see us on the road, honk, wave or come say hi.
The Verizon Great Lakes Roadtreking Tour adventure starts Thursday, June 12!
For more Verizon Wireless news, subscribe via RSS feeds in the right rail.
*Disclosure: Verizon has compensated Mike for partnering with us on the Great Lakes Tour, but all opinions are his own.